Story highlights
Ilyse Hogue: Mitt Romney won Illinois by spending big to draw support of wealthy, educated
She says to win general election, he'll have to attract those less educated, not as rich
She says his gaffes, past remind voters he's tied to those behind economic crash
Romney's ready cash points up disconnect he has with many Americans, Hogue says
Editor's Note: Ilyse Hogue is the former director of political advocacy and communications for MoveOn.org. She's been a senior strategist to a number of Democratic and progressive groups, including Media Matters for America, Public Campaign and Rebuild the Dream. She is a regular contributor to The Nation magazine.
Mitt Romney may have won the Illinois primary by a wide margin Tuesday night, but it was not a knockout, and Rick Santorum will live to fight another day. Even so, the conventional wisdom is that this contest was the beginning of the end.
The Illinois results underlined the clear trend emerging around Romney voters: They are less religious, they are college-educated and economically better off than the average Republican primary voter.
Romney won because there are more voters that fit this profile in Illinois than there were in the Southern states where Santorum prevailed. But those high-wealth voters have come with a high price tag.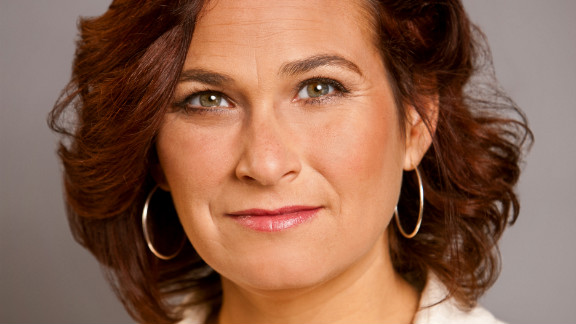 Data up to the Illinois contest show that every vote Romney gets costs him four times as much as Santorum is spending to win over his voters. An Associated Press breakdown shows that combined super PAC and campaign expenditures total $12.70 per voter and more than $90,000 per delegate for Romney, while Santorum's bill comes in at $3.01 per voter and close to $29,000 per delegate, the lowest cost per vote and delegate of all of the remaining four candidates.
Romney's got the money to spend, but that advantage could also operate as his biggest weakness in a general election. To win in the fall, Romney will have to make headway with the lower income brackets. Americans do not hate rich people, and right now most aspire to greater financial security. But many do harbor a visceral distrust of candidates who demonstrate a blind spot when it comes to the common economic reality.
Remember when John McCain could not remember how many houses he owned? That oversight seems minor compared with Romney's infamous and consistent gaffes that have become fodder for political videos and late-night comedians. Name-dropping close friends who own NFL teams, telling the Detroit Economic Club that his wife owns two Cadillacs or casually wagering $10,000 during a debate – all of these comments may prove Romney's financial virility, but they don't build trust among voters that this candidate understands the economic insecurity of the average American.
Being successful oneself does not necessarily translate into looking out for the other guy. This doubt is in part responsible for a whopping 53% of Romney voters in exit polls expressing reservations about their vote.
This is no doubt in part related to the hit Romney's approval rating took when the super PAC backing Newt Gingrich, Winning Our Future, unveiled the mini-documentary "King of Bain." It featured regular Americans whose jobs fell victim to the slash-and-burn takeovers typical of the Romney-led Bain Capital. The film depicted American communities left in tatters as Bain sold off assets and shipped jobs overseas; Romney's earlier GOP opponent, Rick Perry, liked to refer to this as "vulture capitalism," a line we can expect to hear repeated early and often this fall.
It is inarguable that Romney knows how to amass a fortune, and his business expertise is his prime selling point to an electorate gripped by economic anxiety. However, if the charge sticks that he is an out-of-touch corporate raider who got ahead at the direct expense of other Americans, voters' rational decision-making will conflict with their gut. And when that happens, emotion usually triumphs.
Republicans understand the role of values voters in driving election success. In fact, the annual conservative Value Voters Summit attracts candidates and press alike. What pundits and party operatives can lose sight of in the race to win the swing vote is that values voting extends well beyond positions on social issues. Voters actually want elected officials who reflect character and shared ethics.
In an election where Wall Street is on trial and the job market is barely inching toward recovery, how Romney acquired his riches is evidence of his disconnect from American ethical norms. In this context, his otherwise harmless gaffes underscore how far afield his character is from mainstream middle-class voters.
And his infinite cash reserves, so critical to winning an election awash in money, will serve as a constant reminder to voters of his close proximity to the people who drove the economy off the cliff. His ability to pay more than $12 a vote punctuates the fact that he is, in fact, one of those people. Given this reality, Romney may have come close to locking up the nomination Tuesday night in Illinois, but Santorum voters don't look so crazy after all.
Follow us on Twitter @CNNOpinion.
Join us on Facebook/CNNOpinion.
The opinions expressed in this commentary are solely those of Ilyse Hogue.