Story highlights
Jeff Cronenweth up for Oscar for "Dragon Tattoo" cinematography
Cronenweth is son of notable "Blade Runner" cinematographer
Film had its challenges, especially weather, but planning made it work
Jeff Cronenweth was born to the movie business.
His father, Jordan Cronenweth, was a legendary cinematographer best known for his work on director Ridley Scott's film "Blade Runner" (1982). (The cinematographer oversees the technical aspects of composition, such as lighting and framing.)
Jeff Cronenweth worked his way up on his father's sets starting as a high school student. He finally made his debut as a cinematographer on the influential "Fight Club" (1999), directed by David Fincher. His siblings are also in the business: Tim is a writer/director with whom Jeff works frequently, and Christie is an actress.
"Fight Club" was the first of three films Cronenweth has done with Fincher. He earned an Oscar nomination for the second, "The Social Network" (2010), and now has another nomination for "The Girl With the Dragon Tattoo." He spoke with CNN about the perfectionist director, evoking "Tattoo's" Swedish settings and the changeover to digital. The following has been edited and condensed from the original transcript.
CNN: How did you take advantage of the setting in "Dragon Tattoo"?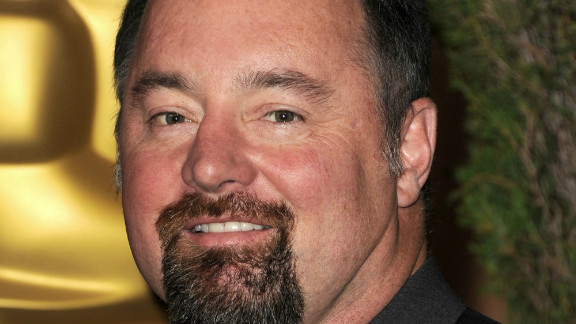 Getty Images
Jeff Cronenweth: The Swedish winters are such a huge part of what these characters go through, so we went out of our way to not only show, but to also capture, that low cool winter light that's so prevalent in Sweden during their winters. It comes across as epic on the screen.
It's not fun shooting them. Those poor actors – we were out there with them, but we have much better protection on than they do. And there's times when they're shaking – when Daniel (Craig) and Christopher Plummer have conversations in front of the big house, they were freezing. But they all agreed that it was imperative to (be accurate).
CNN: Tell me about working with your father.
Cronenweth: I followed in a very traditional way. I was a film loader and then second assistant camera and then a first assistant and then finally a camera operator for him. I don't know if you know the history of my dad, but he had Parkinson's disease, so as the disease progressed, it became harder for him to physically do some of those things. Inevitably, I just absorbed some of those things just to protect him or cover some of the duties. In the end, I learned a lot from his mastery of it. I absorbed knowledge, and hopefully people think I'm giving it back.
"The Artist," Guillaume Schiffman
"The Girl with the Dragon Tattoo," Jeff Cronenweth
"Hugo," Robert Richardson
"The Tree of Life," Emmanuel Lubezki
"War Horse," Janusz Kaminski
It was an amazing experience. Among cinematographers, he was always considered a cinematographer's cinematographer. He pushed boundaries and created images and really was a rebel. His peer group made the most headway of anybody: Conrad Hall and Gordon Willis and Vilmos Zsigmond and Owen Roizman. They came out of what was still pretty archaic, and they (made the most of) developing technology and color film, all the new tricks. And we are now entering the next realm with the technological revolution in digital cinema.
CNN: Do you miss film? Digital isn't quite what film is.
Cronenweth: In all fairness, it's getting really close. The proudest comment I get is, "What did you shoot 'Dragon Tattoo' on?" To me, if you can't tell, we're getting much closer. There are certain scenes that it's indistinguishable. That was the software that you can add noise or grain back into it.
I miss shooting film, but I don't miss not sleeping at night. I like going to sleep knowing I have a job in the morning rather than calling the lab at 5 and asking, "Is there an image there?" I think we're in the infancy stage of it. So a lot's going to change.
CNN: What are some of your favorite movies?
Cronenweth: "Blade Runner," of course, my dad's signature movie. "Shawshank Redemption"; (cinematographer) Roger Deakins is one of my favorites. "Apocalypse Now"; I can't imagine the struggle and endurance to pull that movie off and have it look as breathtaking as it does. (And) the "Godfathers" are unbelievable accomplishments.