Are you there? Send us your images or video
Story highlights
Vote was 137 in favor and 12 against in nonbinding measure
U.N. focuses on humanitarian access, General Assembly resolution
Journalist, activists, blogger are arrested in Damascus
Northern Syria has been "out of government control" for months
The United Nations General Assembly passed Thursday by an overwhelming margin a nonbinding resolution endorsing the Arab League plan for the Syrian president to step down. The vote was 137 in favor and 12 against, with 17 abstentions.
"Today, the U.N. General Assembly sent a clear message to the people of Syria: the world is with you," said U.S. Ambassador Susan E. Rice in a statement. "Bashar al-Assad has never been more isolated. A rapid transition to democracy in Syria has garnered the resounding support of the international community. Change must now come."
"For France, this is a new step towards the end of the martyrdom of the Syrian people," said French Foreign Minister Alain Juppe in a statement. "With our partners, we will do our utmost in all instances to make sure this resolution is fully implemented."
"This is an unambiguous message to the Syrian regime that the violence must stop, they must withdraw the armed forces from the towns and cities of Syria, they must stop the repression of their people and they must allow for the possibility of a political dialogue to start and for a political transition to democracy in Syria," said British Ambassador Mark Lyall Grant. "We hope that the regime will listen to this overwhelming message from the international community today."
The symbolic resolution that condemns President Bashar al-Assad's violent crackdown in Syria was introduced into the assembly after China and Russia blocked the Security Council from approving enforceable measures aimed at curbing the violence. China and Russia were among the no votes on Thursday.
Syria's U.N. Ambassador Bashar Jaafari lashed out at the vote, calling the League of Arab States "broken, both politically and morally." He added that, "If things continue in this manner … the United Nations will collapse – morally first and entirely second."
Asked after the vote about the possibility that Syria would implement a 24-hour ceasefire in the besieged city of Homs to let women, children and the wounded depart the city, he said, "Ceasefire? We are not in a civil war! We are not in an armed conflict!"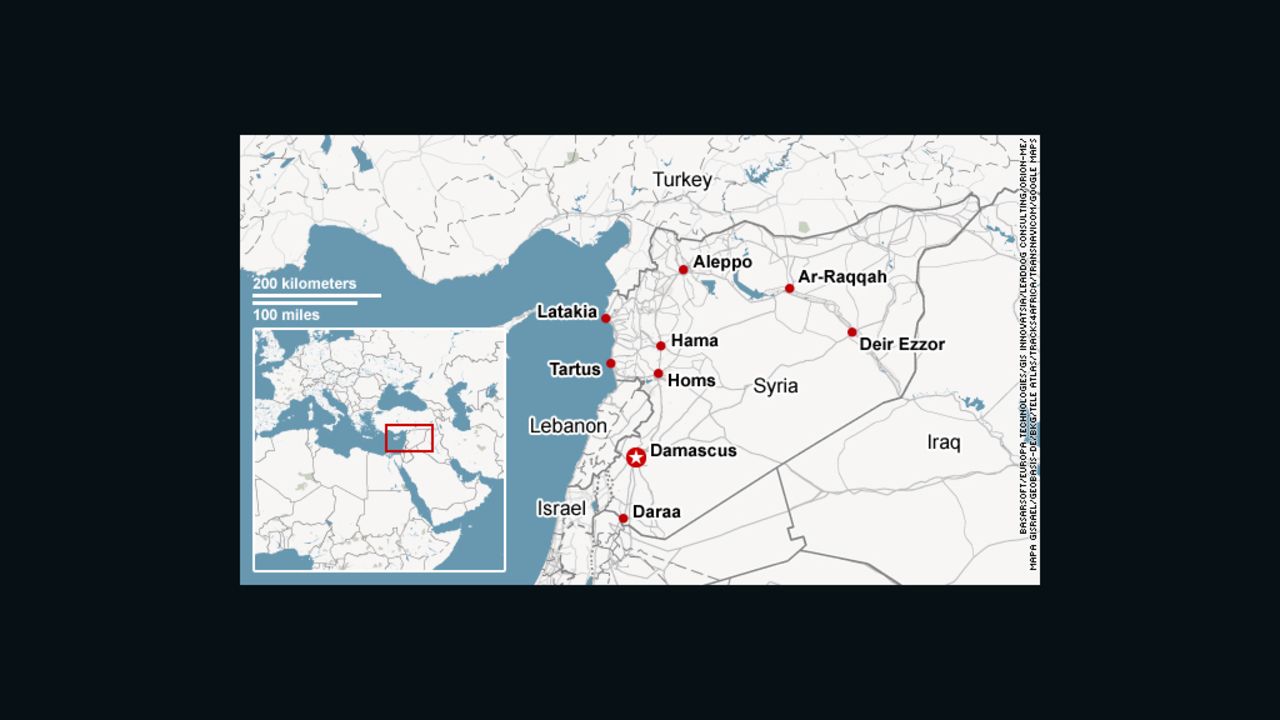 The resolution marks the strongest U.N. statement to date condemning al-Assad's regime. It calls on Syria to end human rights violations and attacks against civilians immediately, and condemns violence by al-Assad's forces and the opposition.
For nearly a year, al-Assad has denied reports that his forces are targeting civilians, saying they were fighting armed gangs and foreign fighters bent on destabilizing the government.
But the vast majority of accounts from within the country say that Syrian forces are slaughtering civilians as part of a crackdown on anti-government opposition calling for al-Assad's ouster.
It is unclear what, if any, effect the resolution will have on what many world leaders see as a relentless campaign by al-Assad's forces to stamp out opposition.
The General Assembly's vote followed news that France is bringing another resolution before the U.N. Security Council. "We are currently renegotiating a resolution at the U.N Security Council to see if we can persuade the Russians," French Foreign Minister Alain Juppe told radio station France Info on Wednesday.
Russia is seen as the linchpin in winning passage of a resolution that could force change in Syria because it could open al-Assad's regime up to U.N. sanctions. It also could expose the president and his inner circle to possible prosecution by the International Criminal Court.
Syria is not a signatory to the Rome Statute, which established the ICC's authority. The Security Council is the only world body that can refer crimes against humanity to the international court.
Russia, a Soviet-era ally with trade and arms ties to Syria, has been adamantly opposed to a resolution that calls for al-Assad to step down, saying it amounts to a mandate for regime change.
Russia has given mixed messages as to whether it would accept a U.N. arms embargo or economic sanctions, even though it has said it is concerned about the prospect of a Syrian civil war.
Meanwhile, China announced Thursday that it was sending an envoy to Syria in an attempt to help defuse the crisis, according to state-run China National Radio (CNR).
Vice Foreign Minister Zhai Jun is scheduled to travel Friday to Syria for a two-day visit, CNR said. The report did not say with whom the minister would meet.
The diplomatic developments come amid reports Thursday that Syrian forces shelled the flashpoint city of Homs for a 13th consecutive day, targeting the opposition stronghold neighborhoods of Bab Amr, Inshaat and Khailidya, according to the London-based Syrian Observatory for Human Rights, an opposition activist group.
But Syrian security forces appeared to be losing their tight grip in the northern region.
Government troops were stretched thin in their effort to control all fronts in the volatile country, where the revolt has entered its 12th month.
Heavy sustained bombardment that resumed around 5 a.m., and dozens of injuries were reported.
In Idlib province in the northwest, people appeared to be preparing for the possibility of a military offensive. Much of the region is in open revolt with villages and towns in the north out of government control for months.
At least 70 people died Thursday across several provinces, according to the Local Coordination Committees of Syria, an opposition activist group. They include 38 in Idlib, 12 in Hama, and others in Rif Damashq – the Damascus suburbs, Homs, Daraa , Deir Ezzor and Raqqah. The LCC said the casualties included 36 unidentified bodies, 13 soldiers and three women, at least one of whom was pregnant.
Col. Malek Al Kurdi, deputy head of the Free Syrian Army, reported shelling by government forces in Hama and Daraa province. He cited civilian and FSA casualties.
Among the dead are 10 military defectors in Hama, activists say.
Ahmed, an activist in Damascus who said he had been in contact with LCC members in Hama, said about 100 people were arrested in the city, where bread, gasoline, electricity and medical supplies were in short supply. He said some 60 people had been killed in the area during the prior 11 days, 47 of them on Thursday in the village of Kafranbode village outside Hama. The approximately 200 people who were wounded were not taken to hospitals for fear that security forces would abduct them, he said.
In Idlib, the bodies of 19 people who had tried to flee to Turkey were found. The LCC said they were arrested and executed by security forces.
The LCC also said security forces and pro-government militias attacked mourners at a funeral in Damascus.
Security forces raided homes in the city of Zabadani, outside Damascus, and arrested more than 250 people. Shops were looted, houses were burned and regime gunfire rang out in the city, in its 20th day without access to medicine, water or electricity, the LCC said. The LCC said a father and son died in Zabadani after regime forces burned their home.
CNN cannot independently confirm opposition and government reports of violence because the Syrian government has severely restricted the access of international journalists. Arrests in central Damascus on Thursday reportedly targeted local journalists.
The regime's security forces raided the office of activist and journalist Mazen Darwish, the director of the Syrian Center for Media and Free Expression, the LCC said.
Darwish, his wife, U.S.-born blogger Razan Ghazzawi, and freelance journalist Hanada Zahlout, blogger Hussein Ghreir and 10 others were arrested.
The Committee to Protect Journalists voiced alarm at the arrests and said the group has played a "key role in getting out information about daily developments in Syria, as foreign journalists are virtually banned from the country."
"These arrests are a blatant attempt to close off a vital source of information not only for Syrians but for the international media," said CPJ Deputy Director Robert Mahoney. "Anyone, whether a professional journalist or citizen with a mobile phone, who dares to report on the unrest in Syria is in danger of arrest or physical violence. Damascus should immediately release all those detained and stop its brutal crackdown."
The uprising in Syria – influenced by the Arab Spring movement that forced regime change in Egypt and Tunisia – was sparked about a year ago in the southern city of Daraa with demonstrators angered by the arrests of young people who scrawled anti-government graffiti.
Their grievances and calls for reforms were met with a violent security crackdown, and the unrest there served to catalyze anti-government protests across the nation.
Thousands have died in the crackdown – more than 5,000, according to the United Nations, but the LCC puts the toll at more than 7,000.
Syria's actions have been denounced around the world. But international powers have backed the Arab League's efforts to deal with the uprising and some countries and groups, such as the Arab League, Turkey, the United States and the European Union, have initiated sanctions against al-Assad's government.
James Clapper, the U.S. director of national intelligence, predicted that Syria's president will not leave or change course, short of a coup. Clapper testified Thursday before the Senate Armed Services Committee, saying the regime, despite economic problems, continues to have the support of the military.
Prior to Thursday's vote, U.N. Secretary-General Ban Ki-moon said that he "is now considering all the necessary options once either the General Assembly or the Security Council takes a decision on Syria."
He met Thursday with Juppe. Ban said the top priority was to stop the violence and establish humanitarian access. He said all relevant U.N. agencies were coordinating efforts to provide humanitarian help to the people of Syria.
Russian Foreign Minister Sergey Lavrov has indicated Moscow may be open to supporting a Security Council resolution that stipulates – under certain conditions – that peacekeepers could be deployed to Syria.
"If the issue is about stopping gunfire, everything is possible," Lavrov said at joint a news conference with his Dutch counterpart Uri Rosenthal, according to state-run RIA-Novosti news agency.
CNN's Richard Roth reports from the United Nations. CNN's Ivan Watson reports from northern Syria. CNN's Arwa Damon reports from Homs. CNN's Saad Abedine, Joyce Joseph, Joe Sterling, Mick Krever, Adam Levine, Salma Abdelaziz and journalist Mohamed Fadel Fahmy contributed to this report.