Story highlights
William Bennett: Mitt Romney showed more fire, but his answer on taxes was awkward
He says Newt Gingrich dominated opening of debate with his attack on the media
Bennett: Rick Santorum was much improved but perhaps too antagonistic
He says the race for GOP nomination is getting tighter and sharper
Editor's Note: William J. Bennett, a CNN contributor, is the author of the newly published "The Book of Man: Readings on the Path to Manhood." Bennett, the Washington fellow of the Claremont Institute, was U.S. secretary of education from 1985 to 1988 and was director of the Office of National Drug Control Policy under President George H.W. Bush.
(CNN) —
If Thursday night's robust CNN debate is any indication, the Republican presidential race in South Carolina is tightening.
Former Massachusetts Gov. Mitt Romney, looking to lock up the nomination with a win Saturday in South Carolina, turned in a mixed performance – more highs than lows – but he didn't separate himself from Newt Gingrich or Rick Santorum.
Early on the debate honed in on the two questions that have been nagging Romney's campaign for several weeks: Bain Capital and his income tax returns.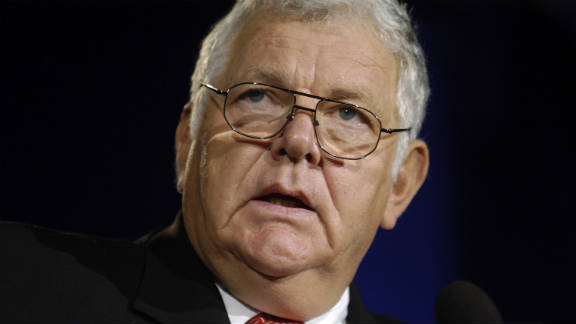 Romney issued perhaps his best defense of his private-equity experience to date. In an uncanny show of anger, Romney stated emphatically, "There is nothing wrong with profit," and added, "I am going to stand and defend capitalism." He had been missing that fire in previous debates but seems to have found it now. The conservative base wants a candidate with passion. Romney has it and needs to display it more often.
Yet, when it came time to settle the questions of his tax returns, Romney's answer was far less polished. He said, as before, that he will release them in April. His defense was awkward, and this issue will continue to be a headache for him. He probably isn't hiding anything, but his reticence makes it look like it he is. He should listen to New Jersey Gov. Chris Christie's advice: Release them now and put this issue behind him.
The headline coming into the debate was Gingrich. Earlier Thursday he won the surprising endorsement of Rick Perry but was stung with new allegations from his second wife that he asked her for an "open marriage."
CNN's John King wasted no time and led off the debate by pressing Gingrich about his former wife's confession. Gingrich adamantly denied the accusation and added, "I am appalled that you would begin a presidential debate with a topic like that." Gingrich was betting that the audience would be angrier with the media than with him despite the serious, explosive charges from his second wife.
Gingrich is at his strongest when he takes on the liberal media, and Thursday night he might have been at his best. He took a strong attack against his own character and turned it on the media. It was quintessential Gingrich, and Republican voters will remember it.
The first five minutes of the debate were Gingrich's, but the rest may have been Santorum's. Coming off a recount victory in Iowa, he had his best debate yet. With newfound poise and steadiness, he leveled the most effective attacks on Romney and Gingrich to date.
On health care, Santorum said, "I've been fighting for health reform, private sector, bottom up, the way America works best, for 20 years. While these two guys were playing footsies with the left." He pushed Romney on his plan to replace "ObamaCare," noting that his new view is far different from what he implemented in Massachusetts, identifying Romney's abandonment of his landmark legislation as governor. Romney also publicly identified with "Romneycare" – a first for the campaign.
Santorum's attacks were improved and focused. He forced Gingrich to admit publicly his one-time support of individual mandates, and he took on Gingrich's record of electability, highlighting the lows of his record in the House of Representatives and his questionable and worrisome positions saying, "We can't afford that in a nominee." In response to Gingrich's notorious big ideas, Santorum pointedly added, "Grandiosity has never been a problem with Newt Gingrich." He's right and the first candidate to say so in a debate.
At times, Santorum may have looked too antagonistic and jumpy. He needs a stronger answer regarding right to work, especially in a state such as South Carolina. But overall, he needed to gain ground on Gingrich and Romney, and I think he did so.
Rep. Ron Paul of Texas held his own Thursday night, for what it's worth. The longer he stays in the race, the less likely he is to run as a third-party candidate and the better off the Republican Party is as a whole.
The latest CNN poll shows Romney's lead shrinking in South Carolina, and I expect the race to narrow just before Saturday's primary. The narrative has been focused and sharpened, and there might not be a clear-cut winner at this point. After Saturday, Santorum, Romney and Gingrich could each have a win in the first three primary states respectively. The race will then shift all its weight to Florida.
Join CNN Opinion on Facebook and follow updates on Twitter.
The opinions expressed in this commentary are solely those of William J. Bennett.