STORY HIGHLIGHTS
NEW: McConnell says more revenue is okay, but higher taxes will harm growth
NEW: Former President Clinton says Republicans favor conflict over good economic policy
White House official says Obama's plan would affect less than 1% of taxpayers
The goal is to ensure that high earners pay the same percentage as others
Washington (CNN) -- The White House will propose a new tax rate for people earning more than $1 million a year to ensure that they pay at least the same percentage of their earnings in taxes as middle-income Americans, administration and White House officials told CNN on Sunday.
Called the Buffett Rule, the proposal will be part of a comprehensive deficit reduction plan that President Barack Obama will unveil on Monday, according to a senior administration official and White House sources who spoke on condition of not being identified. The information was first reported by The New York Times.
The plan's name refers to billionaire Warren Buffett, who has complained that wealthy Americans pay less than their fair share in taxes under the current tax code.
In particular, Buffett says, wealthy taxpayers who generate significant investment income pay the lower capital gains rate on that money. Obama's proposal would be designed to prevent a resulting imbalance.
Obama will propose several tax changes, one White House official said, adding that the Buffett Rule would replace the current Alternative Minimum Tax that was created to ensure people paid a minimum percentage of their income in taxes.
According to the White House official, the Buffett Rule would impact only 0.3% of taxpayers -- fewer than 450,000 individuals. The president will not specify a specific rate or details of the Buffett Rule in announcing his proposal, leaving it to Congress to decide how to calculate such a rate as part of the larger debate over rewriting the tax code, the official said.
Obama's deficit reduction plan is expected to also propose changes to the Medicare and Medicaid government health care systems for senior citizens, the disabled and the poor.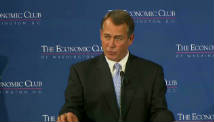 John Boehner wants tax reform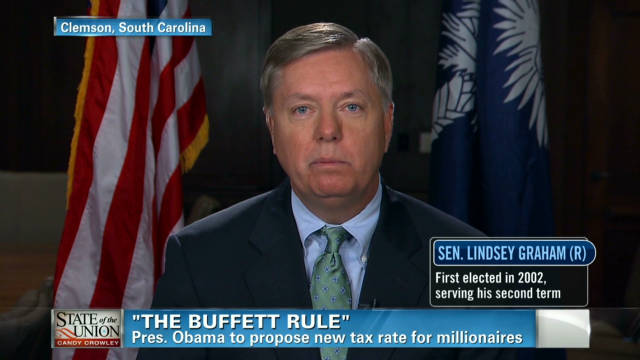 Lower taxes for the rich: Is that fair?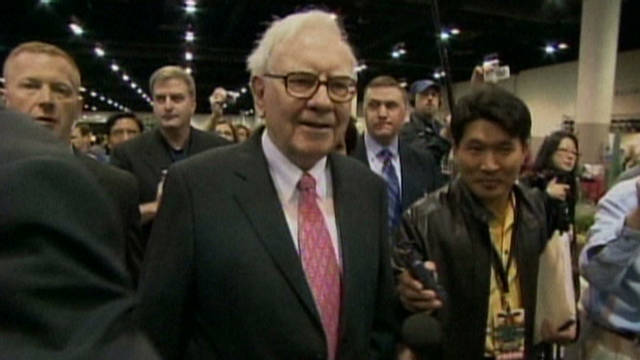 GOP slams 'Buffett Rule' to cut debt
It will come out as a special congressional committee created under last month's debt ceiling agreement continues its early efforts to forge a deficit reduction plan that can pass Congress by December 23. If the committee's effort fails, more than $1 trillion in spending cuts will automatically kick in, on top of $900 billion in cuts already mandated under the debt ceiling deal.
The issue of tax increases has been at the heart of a divisive policy dispute between Democrats and Republicans. Obama wants to end Bush-era tax cuts on families earning more than $250,000 a year, but Republicans have blocked his efforts, arguing it will hinder investment.
House Speaker John Boehner, R-Ohio, last week reiterated his opposition to any tax increases being part of a deficit reduction package being negotiated by the special congressional panel.
On Sunday, House Budget Committee Chairman Paul Ryan, R-Wisconsin, told "Fox News Sunday" that Obama is essentially calling for raising the capital gains tax, which he said would harm growth.
"If we tax investment in job creation more, you will get less of it," Ryan said, calling the initial details of the Obama proposal "not a very good sign, because it looks like the president wants to move down the class-warfare path."
Another top Republican, Senate Minority Leader Mitch McConnell of Kentucky, also said raising taxes on the wealthy will hurt the economy, particularly small business owners who file individual tax returns instead of corporate tax returns.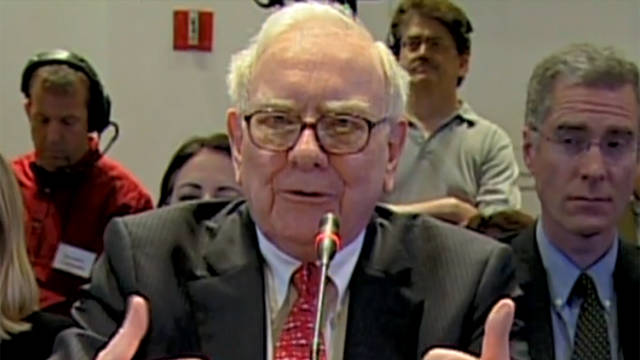 Buffett to Congress: 'Raise my taxes'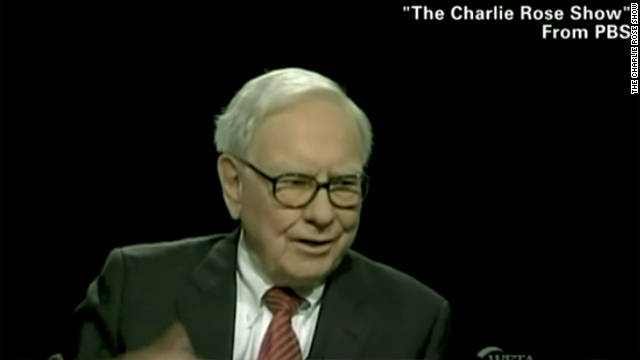 AM Talkback for Aug. 16, 2011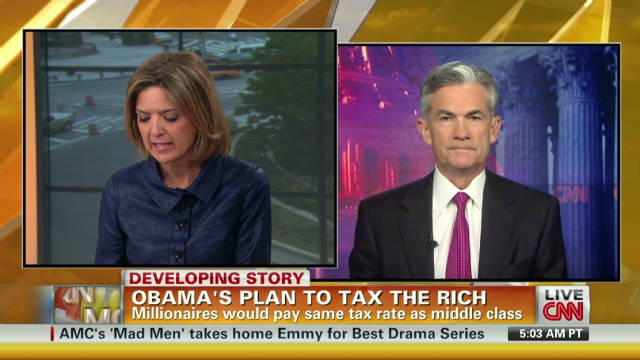 Can Obama's plan to tax rich work?
"We're not opposed to more revenue," McConnell told NBC's "Meet the Press," adding that his party wants a growing economy to bring in more money, rather than higher taxes that he said would hinder growth.
Asked about Buffett's point that the wealthy pay too little in taxes, McConnell invited him to send in a check "if he feels guilty about it."
On the same program, former President Bill Clinton said tax reform is necessary, but that "the least harmful tax increases are the ones that Sen. McConnell and people who agree with him hate the most," in reference to ending the Bush-era tax cuts.
"Right now we don't need what the Republicans want, which is further spending cuts," Clinton said.
"Conflict seems to be better politics; cooperation is better economics," Clinton said of what he described as Republican obstruction of Obama policies, such as the $447-billion jobs plan introduced last week.
Ryan, however, argued on the Fox program that it is Obama and Democrats sowing conflict.
"Class warfare may make for good politics, but it makes for rotten economics," Ryan said.
CNN's Tom Cohen, Dan Lothian and Lesa Jansen contributed to this report.
FOLLOW THIS TOPIC