STORY HIGHLIGHTS
Writers: With the CCC, unemployment dropped from 25% in 1933 to 14% in 1937
Our CCC is AmeriCorps, they say, offering jobs for young people to help their country
Writers: AmeriCorps cut by $23 million; 3/4 of those who applied for jobs turned away
Cutting AmeriCorps a grave mistake, they write; it helps communities, creates jobs
Editor's note: David Gergen is a senior political analyst for CNN and has been an adviser to four presidents. He is a professor of public service and director of the Center for Public Leadership at Harvard University's Kennedy School of Government. Follow him on Twitter: @David_Gergen. Michael Brown is CEO and co-founder of City Year, in which young people of all backgrounds serve a year of full-time community service, leadership development and civic engagement.
(CNN) -- Soon after taking office, Franklin Roosevelt boldly proposed the Civilian Conservation Corps as a way to create jobs and hope during the Great Depression. Within three months, not only had Congress acted but 250,000 young men were at work in the woods. The country cheered and the CCC went on to become the most popular program of the New Deal.
As President Obama and Congress seek ways to create jobs today, the lesson of the CCC should be well remembered. Skeptics will say that it was World War II, not the New Deal, that ultimately ended the Depression -- and they have a point. But what they forget is that in its early years, through the CCC and related efforts, unemployment fell sharply from 24.8% in 1933 to 14.2% in 1937. Wouldn't we celebrate that kind of change today?
The good news is that we already have a vehicle in place that resembles the CCC. It is called AmeriCorps, a program inspired by George H.W. Bush, created by Bill Clinton and expanded by George W. Bush and President Obama. AmeriCorps has its differences from the CCC: Instead of the feds recruiting and supervising, most AmeriCorps members belong to innovative nonprofits at the community level. But both the CCC and AmeriCorps promote the same idea: jobs for young people who want to help their neighbors. Both point toward fulfillment of a dream held by leaders as diverse as George Marshall and Bill Buckley: national service for all young Americans.
The bad news is that AmeriCorps is under the knife. In reducing spending -- a clear imperative for the country -- some cuts are more cruel than others. This past year, spending was reduced by $23 million and contrary to earlier promises, the number of members went down, not up. Now the danger arises that coming budget cuts will go even deeper. That would be a grave mistake.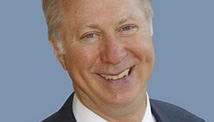 David Gergen
In a dark irony, these cuts are coming just when interest is exploding. This past year, some 536,000 young people applied for jobs in AmeriCorps, a 67% increase since 2008. Three quarters were turned away, as were half of the community-based organizations that applied for the services of AmeriCorps members.
We should take great care not to kill the idealism of the younger generation. If anything, the millennial generation, those born between roughly 1978 and 2000 as the children of baby boomers, represents one of the nation's brightest hopes. Time magazine just ran a cover story on how young, returning military veterans could form the backbone of the "next greatest generation." Absolutely right, but remember: The heart could come from young people, and older as well, who volunteer and work in tough civilian jobs at home.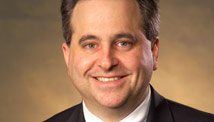 Michael Brown
One of us (Michael Brown) leads City Year, a nonprofit that depends on AmeriCorps funds, and through its participants is getting strong results addressing the high school dropout crisis. The other of us (David Gergen) is a board member of City Year and Teach for America. Both organizations have been lauded by Education Secretary Arne Duncan but need more federal money to grow. Both nonprofits are also seeing a flood of new applicants they have to turn away; 47,000 college seniors last spring applied to Teach for America for 4,600 positions.
Nothing is more likely to dispirit the younger generation than a prolonged period of chronic joblessness. We are already seeing how a sense of despair and being left out can lead to social explosions in the most unlikely of places: Great Britain.
Unemployment is striking America's young people even harder than adults. Among those ages 16-24, unemployment stands at 17.7%, nearly twice the national average. It is even worse for minority youth -- 32.4% of young blacks and 19.3% of young Hispanics are unemployed. All told, nearly 3.7 million young people are looking for jobs.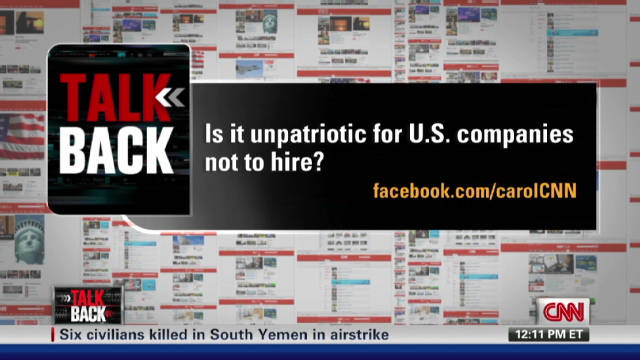 U.S. companies unpatriotic not to hire?
The millennial generation is staring into the abyss of a decade lost, dreams shattered. Experts say the negative effects of long-term joblessness, low earnings and rusted skills could haunt this generation for the rest of their lives.
AmeriCorps is not a cure-all for that adversity, but it will give more hope, and research shows some impressive returns for the communities served by AmeriCorps, as well as for the members themselves. For a small living stipend and a scholarship after service is complete, AmeriCorps members meet pressing local and national needs. They invest in their country, and their country invests in them.
We also recognize the dangers here of our special pleading -- believing on one hand that government spending must shrink (and taxes rise), while on the other, asking that AmeriCorps be an exception.
But ultimately, leadership is about exercising sound judgment. What we ask of our leaders in Washington to consider is this: Do we want the idealism of this new, young generation to wither or do we want to encourage it in bringing a new flowering of national spirit? In our judgment, AmeriCorps should not be cut further -- far better to expand AmeriCorps and make it our own CCC.
The opinions in this commentary are solely those of the writers.