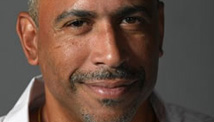 STORY HIGHLIGHTS
Pedro Noguera says President Obama is to be praised for making education top priority
But he says Race to Top boasts premature; economic realities make new standards hard to hit
In hard-hit cities, schools lack resources to hatch plan to apply for and win federal funds
Noguera: Race to Top should be scrapped; new plan should use successful schools as guide
Editor's note: Pedro Noguera is a professor at New York University and director of the Metropolitan Center for Urban Education. He is editor of "Unfinished Business: Closing the Achievement Gap in Our Nation's Schools" and author of "The Trouble With Black Boys ... And Other Reflections on Race, Equity and the Future of Public Education."
(CNN) -- President Obama should be applauded for keeping education at the top of the nation's policy agenda at a time when so many other important issues -- the ongoing recession, two wars, health care, etc. -- demand his attention.
He was right to urge parents to do their part to reinforce the importance of education with their children, and he is to be commended for recognizing the important role of teachers who so often are blamed for the failings of our nation's schools.
But Obama should be less boastful and more circumspect in describing what his administration has accomplished in education. When he declared that Race to the Top was "the most meaningful reform of our public schools in a generation," he clearly went a bit too far.
First of all, only a dozen states received funding under this initiative, and there is evidence that rural states and states that lacked the resources to put together applications that met the federal government's requirements -- and in time for the deadline -- were at a disadvantage.
Since the recession has forced several states to lay off teachers, close schools, increase class size and take other drastic measures to close budget deficits, the competitive approach to the grants created winners and losers at a time when students and schools are in need of help. It's hard to imagine how schools can support the type of innovation the president wants when so many are struggling to do more with considerably less.
The president could have pointed out that as important as it is to raise academic standards, as 40 states have done in response to Race to the Top, that is the easy part. The hard part is figuring out how to help schools perform at that higher level.

Obama: 'Raise expectations' in education

Spitzer: Good speech could've been great

Obama delivers State of the Union (pt. 1)

Obama delivers State of the Union (pt. 2)
There is no reason to believe that simply by raising standards, academic performance among students will increase, followed by higher graduation and college attendance rates. The hundreds of schools that Education Secretary Arne Duncan has labeled "dropout factories" are unlikely to be transformed simply because the bar has been raised.
The president must realize that in cities where the economy has collapsed and there is a shortage of good jobs -- as in Detroit; Cleveland; St. Louis; Buffalo, New York; and Erie, Pennsylvania -- schools lack the resources to improve and students increasingly lack the will to achieve.
Many don't believe that if they do well in school, they will go to college and find a good-paying job. Those who haven't given up know that if they are to have any chance at success, they will have to leave their communities and seek opportunity elsewhere.
These students and the schools they attend need help, not just higher standards. They need guidance and support on how to improve and transform -- like Bruce Randolph High School in Denver, the school cited by the president for its remarkable turnaround. That may not be the job of the president or the federal government, but it better be someone's job; otherwise, the educational renewal called for by the president will not occur.
Nine years after No Child Left Behind, we are still falling further behind. The law does not need to be tweaked and renamed, it needs to be scrapped entirely and replaced by a set of strategies that aim to replicate the successful schools that already exist in various parts of the country.
During his address, the president applauded South Korea, where teachers are referred to as "nation builders," and he encouraged Americans to learn from their example. We should. Twenty years ago, South Korea was not even ranked among the leading nations for its educational performance. Today, it is near the top and surpasses the U.S. on most indicators of performance.
How did the South Koreans make so much progress so quickly? By recognizing that if you want great schools, you must make wise investments in personnel. Teachers there are held in high regard because they are very well trained. They don't judge teachers by student test scores as does Race to the Top, and they don't make it easy for those who are unqualified to enter the profession.
Rather, they provide robust training in the subjects they teach and in instruction. Senior teachers with a track record of effectiveness provide guidance, feedback and support to their junior peers. We should learn from the South Koreans.
To be clear: There was much that was good about the president's speech. I particularly appreciate his call for fair treatment of young undocumented immigrants who are being denied a college education and the ability to contribute to the country they call home because their parents entered our nation illegally. Calling for a just immigration policy took courage and foresight, and I appreciate Obama's willingness to take an unequivocal stand.
We need the president to take as strong and as clear a stand on education reform, one that goes beyond broad exhortations and begins to tackle the difficult social and economic issues that have contributed to our steady decline. I believe he can do it, and I know that as a nation, we need it.
The opinions expressed in this commentary are solely those of Pedro Noguera.
FOLLOW THIS TOPIC