Story highlights
NEW: The investigation now reaches "way beyond" Philadelphia, commissioner says
NEW: One suspect served time for starving her sister's boyfriend, Ramsey says
NEW: Florida police looking into possible link to missing girl in West Palm Beach
Bond is set for all three suspects at $2.5 million each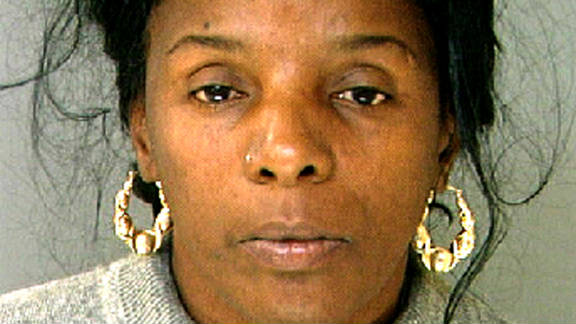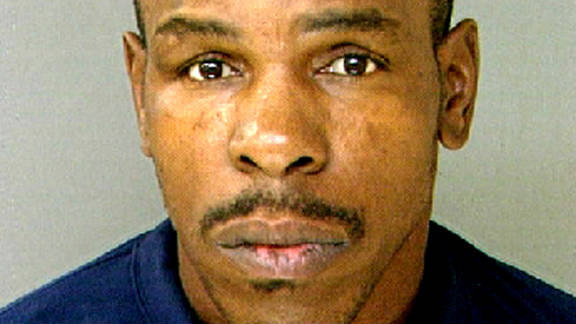 (CNN) —
The investigation into how four mentally disabled people ended up locked in a filthy basement boiler room now reaches "way beyond the borders of Philadelphia," the city's police commissioner said Monday.
Bond for each of the three people arrested after the weekend discovery has been set at $2.5 million apiece, according to the Philadelphia district attorney's office. The FBI joined the probe after detectives discovered one of them had traveled to at least two other states with the people found in the basement of the northeast Philadelphia apartment building, police spokesman Lt. Ray Evers said.
The owner of the converted movie theater found the captives locked in a sub-basement room, with no food and only a bucket for a toilet, on Saturday. The pitch-black, 15-foot-by-6-foot space houses what police described as a boiler used in the building's heating system, and a penetrating stench of urine and feces still hung in the chamber two days after the discovery.
"When you see it on video, it doesn't really do it justice unless you're actually able to go inside and actually see the conditions under which these people were being kept," Police Commissioner Charles Ramsey told reporters Monday night. "It's inhumane. I mean, it's terrible, and for someone to do that to another human being is very, very disturbing."
The three suspects – Thomas Gregory, 47, Eddie Wright, 49, and Linda Ann Weston, 51 – face charges that include criminal conspiracy, aggravated assault, kidnapping, criminal trespass, unlawful restraint and false imprisonment, Philadelphia police said Sunday. Police said they were investigating whether the victims' Social Security checks had been stolen, as well as several other leads.
"This is really in its infancy, and it's going to be pretty complex, and it's going to go way beyond the borders of Philadelphia," Ramsey said.
Police found identification documents for dozens of people when they arrested Weston, who Ramsey said served eight years in prison for killing her sister's boyfriend in the early 1980s. In that case, the victim "was held captive for an extended period of time, locked in a closet and he literally starved to death," Ramsey said.
"That concerns us because obviously, she's capable of quite a bit of a lot of different things," he said.
And Weston is believed to have been in McLean, Texas, with some or all of the alleged captives. They then traveled to Florida and Philadelphia, Evers said. All seven had been traveling together, Evers said, but he did not know for how long.
Police departments as far away as Florida are looking into possible connections between the Philadelphia captives and missing persons cases in their towns. Chase Scott, a West Palm Beach police spokesman, said a 15-year-old girl listed as an endangered runaway since July was last seen in the company of Gregory's teenage son there.
Scott told CNN that Gregory was arrested in West Palm Beach on a burglary charge in July and was a suspect in a grand theft case later that month.
A preliminary hearing on the charges and evidence in the case was set for October 24. No pleas were entered on Monday, with that to happen at a formal arraignment at a date yet to be set.
The building's owner, Turgut Gozleveli, discovered the four captives after being informed that people were milling in and out of his basement, where no one was supposed to be. Gozleveli said he checked out the basement Thursday and found a few things out of place, but no people. On Friday, he found a dog dish and thought one of his tenants was attempting to conceal a pet.
On Saturday, after hearing a dog barking, he went to the building's subbasement and found a door chained shut. After removing the chain and going inside, he found the four, one of whom was chained to the boiler.
The four were brought out on stretchers, said Danyell Tisdale, the block captain who notified Gozleveli. She said she was concerned about some of the things she'd seen recently, including people being brought in from the back of a sport utility vehicle with out-of-state plates.
"I hope I did enough," she said. "I called."
CNN's Tom Faust, Susan Candiotti, Ross Levitt and Kyra Phillips contributed to this report.