Google fires engineer for privacy breach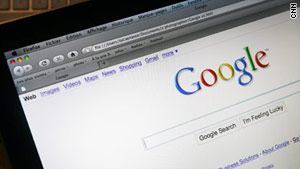 A Google engineer was fired for breaking into private accounts, Google said this week.
STORY HIGHLIGHTS
Google says engineer fired for accessing users' accounts

Gawker reports ex-engineer David Barksdale broke into Gmail and Voice accounts of children

Google says limited number of people have access to info and that it takes breaches seriously
(CNET) -- Google confirmed on Tuesday that it fired an employee earlier this year for violating its policies on accessing the accounts of its users.
Earlier in the day,Gawker reported that David Barksdale, an engineer in Google's Seattle offices, used his position as a key engineer evaluating the health of Google's services to break into the Gmail and Google Voice accounts of several children.
After parents of the children complained to Google, Gawker said Barksdale--who was not accused of anything with sexual overtones--was dismissed, and Google confirmed that move late Tuesday.
"We dismissed David Barksdale for breaking Google's strict internal privacy policies. We carefully control the number of employees who have access to our systems, and we regularly upgrade our security controls--for example, we are significantly increasing the amount of time we spend auditing our logs to ensure those controls are effective.
"That said, a limited number of people will always need to access these systems, if we are to operate them properly--which is why we take any breach so seriously," Google's Bill Coughran, senior vice president of engineering, said in a statement.
The incident highlights how easy it can be for anyone with access to confidential information stored online to abuse it, regardless of any systems that are in place.
The report did not suggest that Google knew of Barksdale's actions and failed to do anything about it, but it does raise questions regarding how effective Google's systems are in preventing a potentially rogue engineer from abusing their position.
A source familiar with the incident said this was not the first time a Google employee has been dismissed as the result of a privacy breach, though the previous incident didn't involve anyone under 18.
It's not clear whether the increase in the amount of time auditing logs referenced in Coughran's statement was directly related to the Barksdale incident.
© 2010 CBS Interactive Inc. All rights reserved. CNET, CNET.com and the CNET logo are registered trademarks of CBS Interactive Inc. Used by permission.
FOLLOW THIS TOPIC