Celebrating National Unfriend Day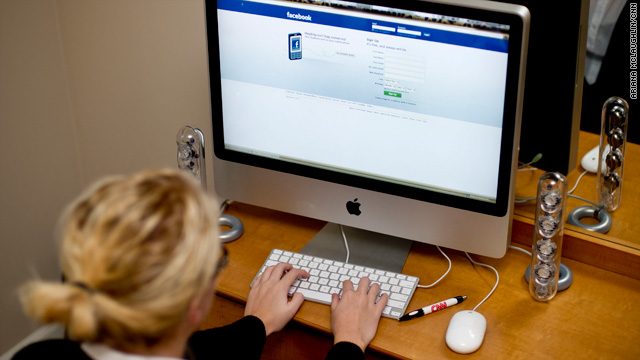 STORY HIGHLIGHTS
Brad Paisley and Darius Rucker ring in National Unfriend Day with soundtrack
Jimmy Kimmel declares holiday to promote unfriending on social networks
People to unfriend? Your mom, high school friends and annoying status updaters
(CNN) -- Every holiday needs a song. And National Unfriend Day is no exception.
Country singers Brad Paisley and Darius Rucker rang in the celebration on "Jimmy Kimmel Live" last night with "The National Unfriend Day Soundtrack."
To all the friends I've un'ed before
Who sent me quizzes about Jersey Shore
You made my life a hell
With your stupid LOL
To all the friends I've un'ed before
To all the guys from grammar school
Posting shirtless pictures by their pool
Your fat and sweaty back
Really makes me want to yak
To all the friends I've un'ed before
Our time on earth goes by so quickly
We have to make each moment great
So I cannot waste one more minute
Reading your dumb status update
Kimmel used his show on November 11 to declare today National UnFriend Day [NUD] -- a new holiday he hopes will inspire Facebook users to unfriend their social-networking contacts that aren't real friends.
"NUD is the international day when all Facebook users shall protect the sacred nature of friendship by cutting out any 'friend fat' on their pages occupied by people who are not truly their friends," the show's website states.
It seems to be working, at least in terms of creating buzz about unfriending. Wednesday morning, #unfriend was trending on Twitter and there were several articles out this morning on the ways and reasons to unfriend someone.
Here were some of the comments on Twitter [typos not ours]:
Vaibhavyadav: @jimmykimmel Its easier to deactivate the facebook profile than to unfriend 463 people. Gosh its liberating! #NUD
purelyjess: Going to take exactly 5 minutes to #unfriend all of the people I don't know (or no longer know) on Facebook. It's long overdue lol.
Of course, it may backfire a bit for Kimmel. And possibly others.
tysondavis1: @jimmykimmel in honor of national unfriend day, I am removing you from twitter. Thanks jimmy!
_Lenito: It's national "Unfriend day" Well that explains why my followers dropped! ah well another reminder of how unpopular I am.
Some of the "unfriending" logic being preached on the internet today?
1. They're your mom
2. You don't actually know them
3. You've hidden them on your newsfeed because their status updates are too annoying
4. They send you invite after invite after invite to everything from quizzes and games to lame charity cause parties
5. You were friends in high school ... and haven't spoken since
Looking to take part in the unofficial holiday? Unfriending on Facebook is easy.
Simply go to that unfriend's profile page, scroll down to the bottom of the left sidebar and click the second link that says "Remove from Friends." On Twitter go to the person's page and click "unfollow" under their username.
Watch CNN Newsroom weekdays 9am to 3pm ET and weekends. For the latest from the CNN Newsroom click here.
FOLLOW THIS TOPIC