Jimmy Cliff, ABBA among rock hall inductees
STORY HIGHLIGHTS
Induction ceremony held Monday night at the Waldorf Astoria Hotel in New York

Inductees chosen by a voting committee of the Rock and Roll Hall of Fame Foundation

Artists are eligible 25 years after their first recording is released

(CNN) -- The Rock and Roll Hall of Fame on Monday welcomed its newest inductees:Jimmy Cliff, ABBA, Genesis, The Hollies and the Stooges.
Other inductees this year include individual recipients of the Ahmet Ertegun Award -- record executive David Geffen and songwriters Jeff Barry, Otis Blackwell, Ellie Greenwich, Barry Mann, Mort Shuman, Jesse Stone and Cynthia Weil.
The induction ceremony was being held Monday night at the Waldorf Astoria Hotel in New York.
The inductees "represent a great cross-section of artists that define the broad spectrum and history of rock 'n' roll and people that have contributed immeasurably to our business," Joel Peresman, president and CEO of the Rock and Roll Hall of Fame Foundation, said when they were named last year.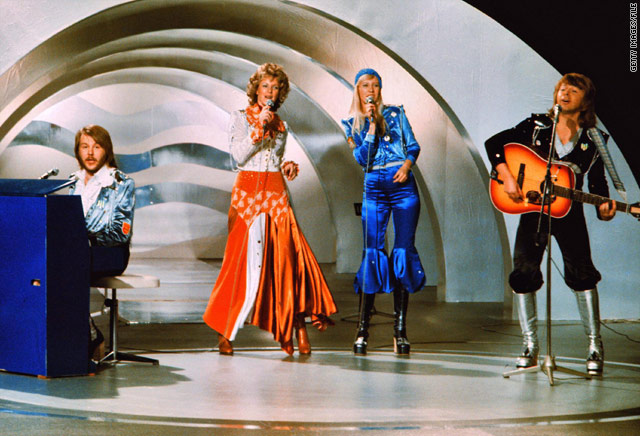 Hall of Fame inductees
The inductees were chosen by a voting committee of the foundation. Artists are eligible 25 years after their first recording is released.
An exhibit featuring all the inductees opened Monday at the Rock and Roll Hall of Fame and Museum, in Cleveland, Ohio. Their stage outfits, instruments, handwritten lyrics, photographs and more will be on display through March 14, 2011.
The museum -- which says it "exists to collect, preserve and interpret the impact the Rock has made on our world" -- features seven floors of exhibition space, spanning 150,000 square feet.