Senate sends war-funding package back to House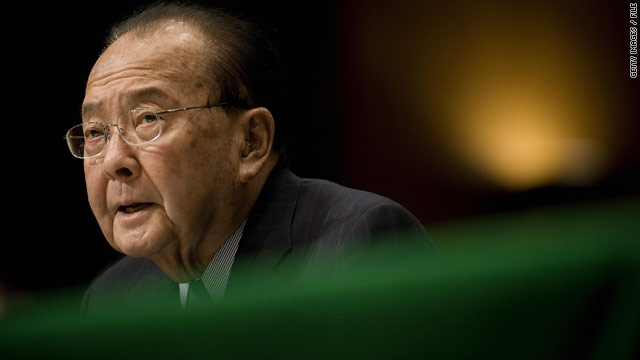 STORY HIGHLIGHTS
NEW: The Senate spending bill does not include a $1.25 billion for a settlement to a discrimination lawsuit
The Pentagon wants an additional $33 billion for wars in Afghanistan and Iraq
The Senate package strips away spending the House added for social programs
Defense Secretary Robert Gates says military operations will be reduced with additional funds
Washington (CNN) -- The Senate passed an emergency supplemental spending bill to fund the wars in Afghanistan and Iraq, setting aside a House package that includes additional social spending.
The Senate action late Thursday sends the package back to the House for its consideration.
"The provisions included in the bill by the Senate are critical for protecting Americans at home and abroad," said Daniel Inouye, D-Hawaii, Senate Appropriations Committee chairman.
"It includes the necessary funding to support our troops serving in Iraq and in Afghanistan, the necessary funding to address critical needs resulting from several natural disasters, and funding to respond to the economic and environmental impacts of the devastating Deepwater Horizon oil spill."
The bill also adds money to the Federal Emergency Management Agency's disaster relief fund, which is running low, according to Inouye.
Among other items, the Senate spending bill does not include $1.25 billion to pay for a settlement to a discrimination lawsuit brought against the Department of Agriculture by black farmers that was in the House version.
The Pentagon has requested an additional $33 billion to support the added financial costs of President Barack Obama's new strategy for the war in Afghanistan, now the longest conflict in U.S. history.
Defense Secretary Robert Gates warned senators in June that military operations will need to be reduced for the rest of the year unless Congress approves additional funding for the wars in Iraq and Afghanistan.
Congress is scheduled to take its August recess in a couple of weeks, leaving little time to pass the spending package.
FOLLOW THIS TOPIC