STORY HIGHLIGHTS
Lawmaker debate: Should accused terrorists undergo military tribunals or civilian trials?

Two failed terrorist plots occur in United States since December

Obama's highest intelligence official, Dennis Blair, quits

New Obama strategy: Local U.S. radicals are targeted before they join al Qaeda

(CNN) -- While lawmakers debated how the Obama administration should prosecute accused terrorists, a pair of failed terrorist plots in the United States fueled political fires on the issue.
The U.S. case against accused September 11 mastermind Khalid Shaikh Mohammed highlighted the nation's deep political divide over whether terrorist suspects should be tried by military tribunals or in civilian courts under constitutional law.
Critics, including former members of the Bush administration and other Republicans, argue that civil liberties under the Constitution should not be part of terrorist prosecutions and that al Qaeda terrorists should be treated as war criminals.
But Obama administration Attorney General Eric Holder has said each case should be treated individually.
Critics slammed the White House anti-terrorism policy.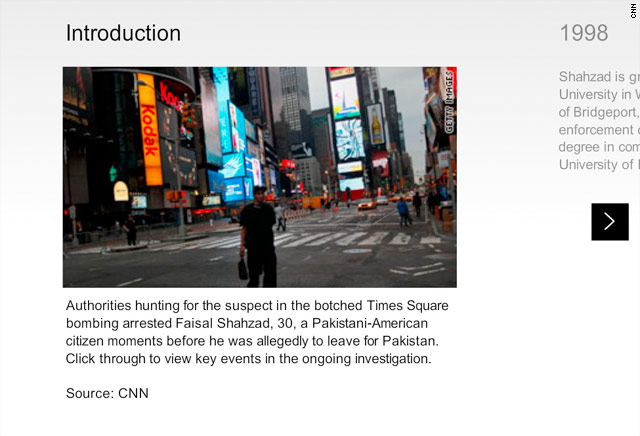 Timeline: Times square terrorism

Video: AbdulMutallab 'not guilty' plea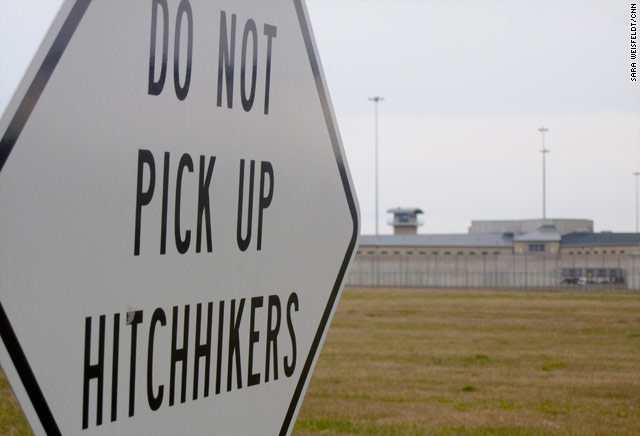 Explainer: An American 'Gitmo'

Video: Valerie Plame Wilson: Nukes not OK
Sen. Scott Brown, R-Massachusetts, turned the issue into a much-repeated quote after his stunning Tea Party-fueled victory in the largely Democratic state.
"I believe that our Constitution and laws exist to protect this nation. They do not grant rights and privileges to enemies in wartime," Brown said during his victory speech in January. "In dealing with terrorists, our tax dollars should pay for weapons to stop them, not lawyers to defend them."
Location debated
Another part of the terrorism argument involves where such suspects should be tried. The Obama administration's attempt in 2009 to try Mohammed in New York brought pushback from Mayor Michael Bloomberg and other local leaders worried about the massive security and logistics involved.
Officials announced in December that they were preparing an Illinois prison to house fewer than 100 prisoners who would be transferred from the U.S. facility at Guantanamo Bay, Cuba.
Meanwhile, Rep. Frank Wolf, R-Virginia, sponsored legislation in Congress aimed at blocking federal civilian trials in the September 11 case.
But the administration may reverse U.S. policy on the issue, as White House attorneys consider their next move.
Two recent terrorist attacks
A failed December 25 plot to bomb a U.S. airliner from the Netherlands as it approached Detroit, Michigan, was followed five months later by another botched terrorist plot, this one to set off a car bomb in an SUV parked in New York's Times Square.
Charges filed against Faisal Shahzad, 30, paint him as a would-be terrorist who sought explosives training in Pakistan's volatile Waziristan region, where government forces have been working to root out Taliban militants.
Shahzad, a naturalized U.S. citizen from Pakistan who was living in Connecticut, was arrested at New York's John F. Kennedy airport after boarding a flight for Dubai, United Arab Emirates.
Inside the Nissan Pathfinder, authorities found gasoline, propane tanks, fireworks and non-explosive fertilizer. Investigators also found a set of keys, one of which opened Shahzad's Connecticut home. Shahzad has pleaded guilty.
Although authorities arrested suspects in both cases, that didn't totally deflect criticism away from the Obama administration's national security infrastructure.
Obama's top intelligence official, Dennis Blair, resigned in May. Two days earlier, the Senate Intelligence Committee had released a report that sharply criticized the National Counterterrorism Center, overseen by Blair's office, for failing to properly coordinate intelligence activities to detect the alleged attempted Christmas Day airline bombing in advance.
Ex-Bush security official on why Blair stepped down

The report said the center was "not organized adequately to fulfill its missions."
In addition, the report said, other problems allowed Nigerian suspect Umar Farouk AbdulMutallab, 23, to board a flight bound for Detroit. AbdulMutallab, who was issued a U.S. visa in 2008, is accused of carrying an explosive device that failed to detonate and instead set his clothes on fire.

A federal security bulletin obtained by CNN said AbdulMutallab claimed that the device "was acquired in Yemen, along with instructions as to when it should be used."

AbdulMutallab's father, a retired Nigerian bank executive, notified the U.S. Embassy weeks before the incident, saying he feared that his son went to Yemen to participate in "some kind of jihad," according to a senior U.S. administration official.

In May's Senate Intelligence Committee report, 14 "points of failure" were identified in the incident. Most of them had been raised previously by intelligence officials, including the failure of the State Department to revoke the suspect's U.S. visa, a breakdown in disseminating all information to key agencies and the failure to conduct necessary searches for information.
Blair responded to the report by noting changes made after the Christmas incident, including creation of a National Counterterrorism Center analytical unit dedicated to following up on terrorist threat information.
However, Blair's statement noted that "institutional and technological barriers remain that prevent seamless sharing of information."
Homegrown radicals
In May, the Obama administration released its first National Security Strategy, a 52-page outline of the president's strategic approach and priorities, as required by Congress every four years.
This year's document combined homeland security and national security for the first time, focusing not only on threats internationally but on the threat of homegrown radicals inspired and recruited by al Qaeda.
Al Qaeda, said Ben Rhodes, deputy national security adviser for strategic communication, is less capable of using safe havens for training abroad and is now "trying to inspire Americans to carry out attacks on the U.S."
Federal, state and local governments will use intelligence, expanded community engagement and development programs to help local communities address the radicalization of Americans before they join al Qaeda, Rhodes said.
FOLLOW THIS TOPIC