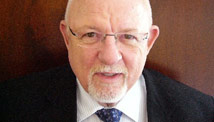 STORY HIGHLIGHTS
Tuesday's primaries show election results are unpredictable, Ed Rollins says
Rollins says Republican victories in midterms are not assured
Rollins says Democrats' attempts to blame economic woes on GOP won't work
He says Ted Stevens, more than anyone else, made Alaska what it is today
Editor's note: Ed Rollins, a senior political contributor for CNN, is senior presidential fellow at the Kalikow Center for the Study of the American Presidency at Hofstra University. He is a principal with the Dilenschneider Group, a global public relations firm. He was White House political director for President Reagan and chairman of the National Republican Congressional Committee.
New York (CNN) -- Trying to read the tea leaves and predict elections this year is a gut-wrenching exercise in futility. And my party's march to Election Day glory is having a lot of bumps along the way.
The obvious thing that repeats itself over and over in polls and primary election is the public is fed up with the status quo and is not going to support Washington-endorsed candidates or incumbents automatically.
The big exception to that statement was the Colorado Senate primary Tuesday, which finally gave President Obama and the Democrat establishment a primary victory, with appointed Sen. Michael Bennet easily beating former Colorado House Speaker and Bill Clinton-endorsed candidate Andrew Romanoff.
The Republican establishment didn't do so well in Colorado with its favored candidate, former Lt. Gov. Jane Norton, who was beaten by Tea Party-endorsed conservative candidate Ken Buck, a local prosecutor.

Video: Buck gets GOP nod in Colorado

Video: Remembering Ted Stevens
What was predicted to be a real chance for a Republican pickup in November is now being viewed as less probable. Buck is being compared to Sharron Angle, another Tea Party candidate who won the GOP nomination and is now battling against Senate Majority Leader Harry Reid in Nevada. Both candidates have to prove their viability. But both obviously have some skill because they beat the Republican establishment candidates
And both have intense support among conservative and Tea Party activists.
After four decades in this business, the one thing I know better than anything else is that candidates matter and how well campaigns are run is critical to victory.
Even though all signs are there that Republicans should have a great election in November, I caution my friends living within the rarefied air of the D.C. Beltway that elections are won out there in the states, the congressional districts and in the trenches, and a lot can happen in 12 weeks.
The best of candidates make mistakes, the best of campaigns can fall apart in the closing weeks, and one little slip of the tongue, one inaccurate television commercial can quickly change the dynamics.
The White House this week has again shifted its strategy for the fall campaign, abandoning the argument that the great Democratic legislative victories on health care and Wall Street reform should be rewarded by re-electing Democrats.
Obviously that message is not working any better than the earlier strategy of blaming everything on former President George W. Bush.
The White House is now urging that Democrats talk about jobs and how it's Republicans who are to blame for blocking programs that would lead to a faster recovery. Nice try. Jobs and the economy are the top issues of this election, but I am certain the news in the next few months is not going to benefit the president or his party -- and people are tired of the blame game.
I just want to close with a brief comment on the death in an airplane crash this week of former Sen. Ted Stevens of Alaska. I have known and admired Stevens since 1972 when I first came to Washington. As a young man, I played on his staff's touch football and softball teams in the Capitol Hill league and formed a bond with him and his people that has lasted nearly four decades.
"Uncle Ted," as he was called by nearly everyone in his beloved Alaska, was a true pioneer, and a man who more than anyone else built our 49th state. Every single day in the 40 years he represented Alaska he fought for its citizens and made sure that even though they lived far from the lower 48 they were never forgotten.
Whether you were an Eskimo, a fisherman, an oil worker, a schoolteacher or a hunting guide you were being represented every day by a tenacious advocate for your way of life.
As Ted rose in leadership in the Senate to become one of the most powerful men in that esteemed body, he never forgot the people he represented.
Equally, as important, in this day and age where the term "bipartisanship " is a phrase but not a reality, he was truly one of the giants in bringing both sides together to work on the nation's problems.
He was a tough man, who made good things happen. He was respected by his fellow senators and loved by the many staffers who served him over the years. Even though, he has not been in the Senate since his narrow defeat two years ago, Alaska is what it is today because of Ted Stevens. He will be missed.
The opinions expressed in this commentary are solely those of Ed Rollins.
FOLLOW THIS TOPIC