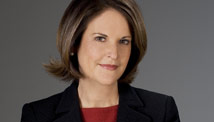 STORY HIGHLIGHTS
Gloria Borger: At a time when GOP should be doing well, it's having a bloodletting
Borger: "Family values" groups, establishment types want RNC chief Michael Steele out
RNC spending more than it takes in, and Steele's called "an embarrassment," she says
Borger: Meanwhile, GOP governors' group emerging as "alternative party apparatus"
Editor's note: Gloria Borger is a senior political analyst for CNN, appearing regularly on CNN's "The Situation Room," "Campbell Brown," "AC360°" and "State of the Union" as well as participating in special event coverage.
(CNN) -- Given all external indicators, the GOP hierarchy should be having a pretty good time right about now.
President Obama's health care plan is still unpopular. The public views Republicans as better able to deal with the messy economy. Polls show that, by a slim margin, voters prefer Republicans to Democrats in the upcoming midterm elections.
What could go wrong?
For starters, how about a meltdown over at the Republican National Committee?
It's been in the works for a while. There was the story of the leaked power point presentation for RNC fundraisers that called big donors "ego-driven" (shocking) who might be enticed to give with "tchotchkes" (a technical term). There was the notorious $1,900 entertainment tab to entertain young donors at a risqué (bondage-themed) West Hollywood nightclub.

Video: Does the GOP need a fresh start?

Video: RNC's Michael Steele in the hot seat

Video: Advice from ex-Virginia governor
Then there was RNC chief Michael Steele himself -- usually quotable, always controversial. He took on Rush Limbaugh which, in the GOP, is a recipe for disaster. There were complaints about his outside speaking fees and bills for private town cars. And just this week, Steele maintained that he has a "slimmer margin for error" because he is an African-American running the RNC.
Actually, it looks like he's had a pretty wide margin for error. And he's taken it.
So now, just as the GOP should be solidifying its fundraising and its planning for a grass-roots, get-out-the-vote operation, it's having a bloodletting instead.
Steele's chief of staff resigned under fire Monday, and the political consulting firm that's been advising the RNC packed up and left. Steele, according to one insider, has left himself "with old loyalists. It's a bunker mentality there now, and that's bad."
Not surprisingly, establishment Republicans, including the "family values" groups, would like to see Steele hang it up.
Sure, he's had important victories as chairman, in governors' races in Virginia and New Jersey, and in the U.S. Senate race in Massachusetts. But he's not getting much credit, at least not now. Instead, he's seen as an unwanted diversion on the road to victory in 2010.
"He's doing serious damage to the party," one GOP strategist told me. "He's an embarrassment." Yet party rules and the fear of even more unpleasantness make it almost impossible to vote Steele out. And, so far at least, hardly anyone who might really make a difference, like a GOP governor, is willing to step up and say he ought to leave.
Instead, party leaders such as former House Speaker Newt Gingrich on Tuesday advised his brethren to stop griping about Steele and "focus on the Democrats" instead.
That's fine, but here's the real problem, as one Republican elections operative told me: Important things are not getting done.
First, in February, the RNC took in less than it spent. In fact, according to CNN's calculations, since the start of the year, the RNC has taken in $109 million and spent $115 million.
"Any chairman who has spent more money than he raises is a problem," said one GOP operative who advises congressional campaigns. That means, he added, that important RNC jobs, such as voter registration and voter persuasion, are behind.
"If you don't build a good ground game, you are going to lose close races," this source said. He also said the party is behind in its redistricting efforts and doesn't have the money to prop up the House and Senate congressional committees.
But there's something else going on here. Republican funders, looking for other places for their money, are now finding it. In fact, there's what one strategist calls "an alternative party structure" emerging that is all-too-happy to take the GOP money instead.
The Republican Governors Association, run by Mississippi Gov. Haley Barbour, is raking in the bucks. And American Crossroads, a group founded by former RNC Chairman Mike Duncan with help from Ed Gillespie, former RNC chair and George W. Bush adviser, is trying to raise $50 million to help congressional candidates.
"Whether Steele realizes it or not, an alternative party apparatus is being set up around him," said this operative. "We have too much work to do to waste time with nonsense." The RNC, he said, "is not a functioning entity."
Bad timing, wouldn't you say?
The opinions expressed in this commentary are solely those of Gloria Borger.