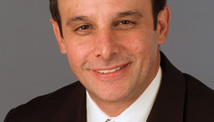 STORY HIGHLIGHTS
Nuclear power facilities are the most secure industrial plants in America, says Tony Pietrangelo
He says security has been substantially improved since 9/11
Pietrangelo: Plants have multiple layers of safety and security
Editor's note: Tony Pietrangelo is senior vice president and chief nuclear officer of the Nuclear Energy Institute, an industry organization.
(CNN) -- The nuclear power plants that reliably supply 20 percent of the nation's electricity needs are the most secure and best-protected industrial facilities in the country.
An array of independent experts, including former military, FBI and security officials, have attested to the formidable security at nuclear energy facilities that poses a strong deterrent against potential threats. (See http://www.nei.org/keyissues/safetyandsecurity/ for details on nuclear plant security.)
We understand that some people are concerned about safety and security at nuclear energy facilities in the years since 2001. They certainly have a right to be concerned. But claims that nuclear energy facilities are not adequately protected, including those made by Charles Faddis in a March 15 CNN.com opinion piece, are erroneous.
First, nuclear power plants are the most rigorously regulated energy source in America. The Nuclear Regulatory Commission -- a nonpolitical, non-industry-affiliated watchdog agency -- has inspectors at every plant every day of the year, with full access to everything we do.
Second, U.S. nuclear facilities operate with a "defense-in-depth" approach to safety, meaning they have multiple layers of safety and redundant security systems. We are continually seeking ways to improve this technology, operating under the principle that we have to expect the unexpected -- and prepare for it.
Nuclear facilities protect both their operators and the public with state-of-the-art technology and layer upon layer of safety and security features. That's why we have four-foot-thick concrete and steel containment domes that surround the reactor. It's why the companies that operate nuclear energy facilities have safety features that automatically shut down the reactor, if needed, and are continually making them safer with new technology.
Faddis claims that "little or nothing" has been done to strengthen security at nuclear energy facilities over the past eight years. Since 2001, above and beyond the considerable security already provided by physical barriers and armed security forces, nuclear power plant owners have spent in excess of $2 billion on enhancements that included the following:
• Increasing the size of their paramilitary security forces by 60 percent to a total of 8,000 officers at 64 sites.
• Making substantial physical improvements to provide additional protection against vehicle bombs and other potential terrorist assaults.
• Increased training for security officers.
• Establishing a rigorous "force-on-force" mock adversary exercise regime, which is reviewed by federal regulators.
• Adding more security patrols and posts.
• Tightening access controls.
• Enhancing coordination with state and local law enforcement.
The author also exposed his lack of understanding of NRC's security training requirements. Newly hired security officers typically receive a minimum of three months' training before they are allowed on shift. Once on shift, each officer receives at least 160 hours of training and requalification.
Further, NRC regulations require all security officers to participate in quarterly drills and annual exercises which are simulated attacks on the sites. Since Sept. 11, 2001, security forces at the 64 nuclear sites have conducted more than 2,000 quarterly drills and more than 500 annual exercises.
In accordance with the Energy Policy Act of 2005, once every three years the NRC is required to evaluate a site force-on-force exercise. These realistic attacks on the facilities utilize a dedicated team that is well- trained in adversary characteristics.
The team and the site security responders are equipped with the Multiple Integrated Laser Engagement System that uses lasers and blank cartridges to simulate actual battle. The team of attackers also has access to a plant insider with full knowledge of the facility.
At the end of this year, the NRC will have evaluated more than 300 exercises. The public portion of the inspection reports for these exercises shows that in virtually all cases the sites demonstrated they have an effective protective strategy. Also, any identified deficiencies are corrected before the NRC leaves the site.
The assertion that terrorists with basic plant knowledge could easily cause a meltdown is erroneous as well, given a nuclear plant's extremely strong physical construction and its redundant safety systems.
The nuclear energy industry recognizes that its energy facilities are very important assets to the communities in which they operate and to the nation's energy security and economic and environmental well-being. We protect them accordingly.
The opinions expressed in this commentary are solely those of Tony Pietrangelo.