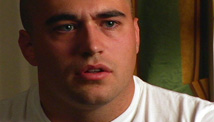 STORY HIGHLIGHTS
Repeal of policy will be a priority for Obama this year, Nicholson says
He says president and Congress must work with military to make repeal successful
He advocates retaining Department of Defense flexibility in implementing a repeal
Editor's note: Alexander Nicholson, a former U.S. Army human intelligence collector, is the founder and executive director of Servicemembers United, a national organization of gay and lesbian troops and veterans and their allies.
(CNN) -- In last night's State of the Union address, President Obama was unusually brief and abundantly clear about one thing: The repeal of the "don't ask, don't tell" law, which effectively bars openly gay men and women from military service, is a priority for his administration in 2010.
Some have criticized the speech for not providing a roadmap for how he would lead the repeal effort, and others were unhappy that he did not announce an immediate halt to all gay discharges, but the president did exactly what he should have done last night in this venue.
The annual State of the Union address is typically devoted to the most pressing issues of the day. Presidents use the platform to address issues and institutions -- from wars to jobs to health care to Wall Street -- that affect nearly every American household, and often many other nations around the world. So it was no surprise that President Obama did not take this opportunity to detail his "don't ask, don't tell" game plan. But those of us who oppose this insidious policy did get something delivered last night, and that something should not taken lightly.
The president said it all in the first four words of his one-liner on "don't ask, don't tell." The words "This year" and "I will" laid out a firm time frame for tackling a repeal plan and signaled that the White House would not just sit idly by and wait for Congress to act. Additionally, the reference to working with the military implies an understanding of the crucial fact that senior military leadership must be on board with a realistic repeal plan for it to even have a chance of getting through this tough Congress, much less succeed at the implementation stage.
The elements of such a plan must be skillfully crafted to serve the interests of the military, to account for current political realities, and to accommodate, or at least answer, the honest worries of moderate lawmakers and military leaders. For many of these concerns, such as what to do about the same-sex housing issue or how to ensure that individual privacy is protected, there are already solid responses or solutions available. That information now needs to be put into the hands of those who harbor such concerns.
An option worth exploring: allowing the Department of Defense to retain the flexibility to implement repeal along a moderate timeline that it sees as workable -- given operational demands and conditions -- with the possibility of using an initial 3-6 month window as an implementation management planning period. This approach, which will take some additional coordination, deliberation and negotiation, may not be as appealing as sitting back and calling on the president to deliver our ideal solution immediately, but it is what we must quickly come to terms with if we want to seize this opportunity.
I understand, perhaps more than the average person, the frustrations of those who say they are tired of waiting for movement on "don't ask, don't tell." In 2002, just six months after the September 11 attacks, I was honorably but involuntarily discharged under that law. I was trained in human intelligence collection by the Army, and I speak five languages, including Arabic. The military was my calling, and it still is.
I saw a need to reinvigorate the "don't ask, don't tell" repeal movement and noticed a dearth of involvement among Iraq and Afghanistan-era veterans. So I founded an organization called Servicemembers United in 2005 and began recruiting other veterans willing to speak out against the policy. We identified a broader array of support and advocacy needs for the gay military community and amplified the voices of those actually affected by the "don't ask, don't tell" law within the political discourse surrounding it.
Today, with just over 20,000 active duty and prior-service members, Servicemembers United has grown to become the nation's largest organization of gay and lesbian troops and veterans and their allies. Our very existence, not to mention our growing numbers and the popularity of our cause (repeal of the "don't ask, don't tell" law), is a testament to how far this community has come.
Despite decades of progress, we should not be naive about the battle that lies ahead, nor about the hard work that still needs to be done before repeal is a guarantee. But make no mistake about it -- the state of the "don't ask, don't tell" repeal movement is stronger than ever.
Last night's watershed moment signals that now is the time to get down to business and ensure that "don't ask, don't tell" is gone by 2011.
The opinions expressed in this commentary are solely those of Alexander Nicholson.