More charges against couple suspected of killing baby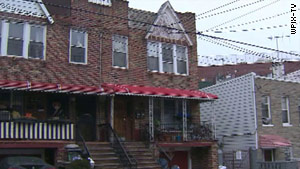 Police said a couple forced a teenager into prostitution, and allegedly had a role in the death of her 3-month old son.
STORY HIGHLIGHTS
New York authorities say a 3-month-old child died at the hands of the couple in 2008
The baby was the child of the male suspect and a teenager who was forced into prostitution
The couple pleaded guilty earlier to forcing the teenager into prostitution
New York (CNN) -- A couple who pleaded guilty to forcing a Mexican teenager into prostitution now face charges in the death of a baby who was the son of the teenager and the male defendant, authorities said Wednesday.
Domingo Salazar and his wife, Norma Mendez, pleaded guilty in federal court in July to forcing the teenager, then 17, to work as a prostitute in New York City and elsewhere.
Both are now charged in the death of Carlos Santillana, Salazar's son, who was 3 months old when he died in 2008, according to the Kings County District Attorney's office.
They are charged with manslaughter in the second degree, criminally negligent homicide, improper disposal of a body, reckless endangerment in the first degree and five counts of endangering the welfare of a child, the office said in a statement Wednesday.
According to the statement, an indictment alleges that Salazar beat the child. It also alleges that Mendez failed to provide Carlos with medical attention. After the infant died, they allegedly disposed of the body in a tub of wet concrete that was allowed to set.
Prosecutors allege Salazar met and impregnated the teen in Mexico. While pregnant, she was brought to the United States and after the birth, Salazar and Mendez forced her into prostitution to pay them rent, according to the statement.
CNN's Logan Burruss contributed to this report.
FOLLOW THIS TOPIC