STORY HIGHLIGHTS
Terrance Graham committed robberies at 17, was sentenced to life without parole
Florida inmate's case leads to Monday's landmark Supreme Court decision
He is not guaranteed freedom, but has a chance of someday winning parole
Court ruling affects at least 129 lifers who did not commit murder
(CNN) -- Mary Graham vividly remembers the day in 2006 when a Florida judge determined that her teenage son was beyond redemption.
The judge sentenced the boy, who was accused of committing a second armed robbery at the age of 17, to life in prison without the possibility of parole.
There would be no place for her son in the outside world. No more baking cakes with her or babysitting his little brother. And, his mother laments to us, no more athletic trophies or honor roll certificates to add to her living room wall.
On Monday, the Supreme Court gave Mary Graham and her son, Terrance, now 23, a ray of hope.
In a 6-3 decision, the high court ruled that life in prison without a chance of parole is cruel and unusual punishment for defendants under 18 who have not been convicted of murder.
The ruling affects at least 129 inmates across the country -- with 77 of them in Florida, according to the court's research. No other country punishes juveniles with life without parole sentences for cases where no one is killed, the court stated in its majority opinion.
"Life in prison without the possibility of parole gives no chance for fulfillment outside prison walls, no chance for reconciliation with society, no hope," Justice Anthony Kennedy wrote for the court's majority.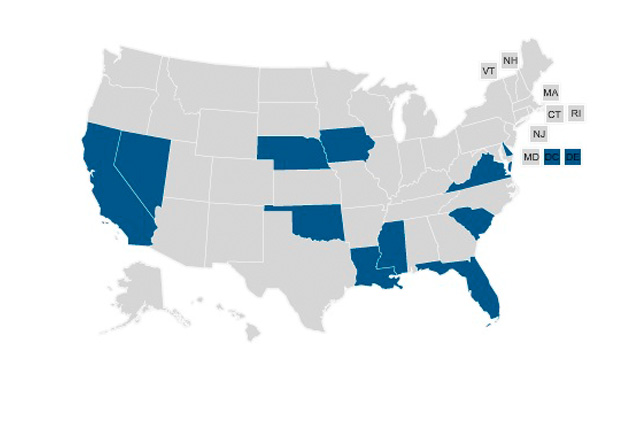 States affected by court's ruling
Graham won't be coming home right away, said his attorney, Bryan Gowdy, who is based in Jacksonville, Florida. Graham first will likely return to court for resentencing.
Prosecutors will be ready and waiting.
"The court's ruling does not prohibit stern sentences for juveniles who commit violent crimes, and I fully expect the offender in this case will be re-sentenced to a very long term in prison," Florida Attorney General Bill McCollum said in a statement.
Terrance Graham feared he would die in a Florida state prison. So did his mother, who has spent six years wishing for his return. Even if he receives a lengthy sentence, it someday might come to an end.
"I felt numb because I couldn't believe it was real," Mary Graham said after she learned of the high court's decision. "It's just been like a long dark tunnel for so long. At the end of the tunnel, I can finally see the light."
Terrance was the second-oldest of four boys, his mother said. He grew up in a coastal Florida town, raised in a single-parent household.
He was the reliable son who took over as the "man of the house" as a preteen, his mother said. He walked his younger brothers to school and answered adults with respectful "yes ma'am" and "yes sir."
Life at home was sometimes rocky, particularly during Graham's younger years. His parents were addicted to crack cocaine and disappeared at times, court documents say. He began drinking and smoking cigarettes at age 9.
But there also were happy times -- trips to Disney World, sporting events, fishing and camping. When he played football for his high school, his mother, brothers, aunts, uncles and grandparents gathered to cheer him on.
Then he fell in with a bad crowd. His mother noticed he was coming home at odd hours. He'd rebel against her.
It's just been like a long dark tunnel for so long
--Mary Graham, inmate's mother
His first criminal offense occurred in 2003, when he was 16. He helped with the robbery of a Jacksonville restaurant. His accomplice beat the manager with a steel bar. Graham spent a year in a juvenile detention center as a result.
By the time he was 17, Graham was accused of participating in a home-invasion robbery with two adults. A conviction for a second offense -- fleeing the police -- exposed him under Florida law to the sentence of life without parole.
Graham continues to say he did not participate in the home-invasion robbery, said Gowdy.
"I felt like someone was stabbing me in the stomach," said Mary Graham, who attended every one of her son's Florida court hearings. "It hurt so bad. I knew the judge was saying that I was a bad mother."
What also pained Mary Graham was the idea that the system lost faith in her son's ability to change. She believed he could.
The Supreme Court's ruling this week cites research and current thinking that teens are amenable to change. The court cited a growing body of scientific studies that find young people are more susceptible to peer pressure and external influences, making them promising candidates for rehabilitation.
Similar research was cited in 2005, when the Supreme Court found that the death penalty for juvenile killers is unconstitutional.
"It's reprehensible and immoral to impose a final judgment on a youthful offender when we know they are still growing and have the capacity to change," said Jody Kent, director of the Campaign for the Fair Sentencing of Youth. The Washington-based advocacy group is trying to abolish life without parole sentences for juveniles, even those who kill.
I have to start focusing on the community and trying to protect the community from your actions.
--Judge Lance Day at sentencing
Not everyone believes Terrance Graham deserves a second chance. The judge who sentenced him to life without parole noted at the time that Graham already had been given a chance when he was placed on probation after his first robbery.
"If I can't do anything to get you back on the right path then I have to start focusing on the community and trying to protect the community from your actions," Judge Lance Day told Graham in 2006. "I don't see where I can do anything to help you any further."
The judge declined to comment Tuesday on the Graham case or the Supreme Court's ruling.
In deciding the Graham case, the Supreme Court examined submissions from other successful adults who had committed serious crimes as teens, including former Sen. Alan K. Simpson, who became a leader in the Republican Party. He admits he committed arson on federal property, burning down an abandoned building.
Charles Dutton, a Tony and Emmy-nominated actor, also submitted his story in a Supreme Court brief for this case. Dutton had troubled teenage years. He was convicted of manslaughter after a deadly street fight.
There are about 2,000 cases involving life without parole sentences for juveniles who are convicted killers. Bryan Stevenson, director of the Equal Justice Initiative, said it is too soon to tell if the ruling in the Graham case will have any implications for them.
The priority, he said, is to ensure the 128 other lifers affected by the ruling receive adequate legal representation. Many cannot afford a lawyer. A majority of them are minorities, he said.
Mary Graham said she is elated, even if her son isn't coming home yet. She lives in Georgia now and said her youngest son, 13, is particularly eager for his brother's return.
Graham obtained his high school diploma in prison. Recently, he has been working in the prison library.
He dreams of going to business school. During his spare time he wants to counsel at-risk youth. His mother said he tells her, "Experience is the best teacher."
For now, Mary Graham will continue to visit her son twice a month and call him almost every night. The conversations now are sure to be filled with newfound optimism.