From Paul Courson
CNN





WASHINGTON (CNN) -- The new chairwoman of the National Transportation Safety Board announced a policy Tuesday banning agency employees from phoning or texting while driving on the job.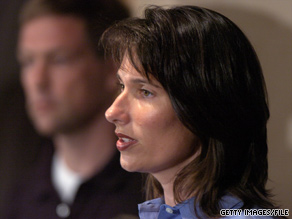 Deborah Hersman has taken over as head of the National Transportation Safety Board.
Deborah Hersman, during remarks after her ceremonial swearing-in at NTSB headquarters, said she was "raising the bar" for safety by applying it to those who work at the agency.
"Consider it a sterile-cockpit rule," she told an audience that included staff, her family and friends, "and I can see my family reacting and getting ready to deal with this."
A self-described "BlackBerry addict," Hersman said that effective immediately, neither she nor NTSB employees on business will "telephone or text message" while driving.
"The risk of catastrophic consequences is too great," Hersman said, noting a fatal train wreck in California where records indicated that the train operator was sending and receiving texts up to the moments before the crash.
Hersman was sworn in July 28 as the agency's 12th chairman. She had served since 2004 as an NTSB board member.
E-mail to a friend