By Benjamin Todd Jealous
Special to CNN






Editor's note: Benjamin Todd Jealous is president and CEO of the National Association for the Advancement of Colored People, which holds its 100th annual convention in New York from July 11-16.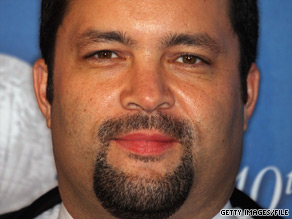 Closing gaps in access to education is one of the goals the NAACP will continue to pursue in its next 100 years.
(CNN) -- As the National Association for the Advancement of Colored People prepares to celebrate its Centennial in New York, the city of its birth, I'm confident that we as a nation have turned an important corner on the long road toward racial and economic equality for all Americans.
Established in 1909 by a core group of black and white Americans, the NAACP's mission has been clarified and sharpened during our first 100 years. We have covered a lot of ground in the march to improve the lives of millions of Americans, but there remains much more work to be done.
The NAACP's legacy of accomplishment is rich, and cannot be dismissed or subjected to gainsaying in the wake of the election of President Obama.
Yes, we are energized and emboldened by the historic election of America's first black president. We were not surprised that Americans, at long last, voted to choose high-quality ideas, soaring spirit and bright vision over the racial, cultural and class distinctions that have so long divided us. The multi-ethnic coalition that coalesced around Obama is familiar to us, indeed.
Our members always have included whites, Asians, Latinos and Native Americans. Right now, our 1,200 branches span the breadth of this continent, and our members include white folks in southern Maine, Native Americans in Alabama, Americans of East Asian descent in the mid-Atlantic and the Northeast, and of course, black Americans throughout the country with ancestral links to the Caribbean, Central America, South America and Africa.
We are a civil and human rights organization, by our founders' design. In our next century, our efforts will make the second part of that equation more evident.
Now, insistent questions have arisen about the relevancy of our mission: Haven't we entered a "post-racial" era in America, with the election of President Obama?
What remains for the NAACP to accomplish now that the centuries-old racial barrier at the White House has been surmounted?
We answer first with the disparities that still plague us in the United States:
Almost 50 percent of black and Latino students do not complete high school on time, according to a report last April by the Education Research Center.
African Americans are arrested for drug offenses at 3.5 times the rate of their white counterparts, despite rates of drug use that are comparable, according to a 2007 report by the National Household Survey on Drug Abuse.
Black unemployment perennially remains twice that of whites, according to the Bureau of Labor Statistics. In March of this year, the unemployment rate for black males reached 15.9 percent, more than twice the rate of unemployment for white males, according to the Center for American Progress.
In 2005, the National Community Reinvestment Coalition found that African-American borrowers paid an average of 128 basis points more for loans than their white counterparts with equal income and credit.
When white and minority youth were charged with the same criminal offenses, African-American youth with no prior admissions were six times more likely to be incarcerated than white youth with the same background, according to the U.S. Sentencing Commission.
But we also draw our reply, in part, from history, and from the visionary language of one of our founders, W.E.B. DuBois, writing in his seminal 1903 work, "The Souls of Black Folk."
"To make here in human education that ever necessary combination of the permanent and the contingent -- of the ideal and the practical in workable equilibrium -- has been there, as it ever must be in every age and place, a matter of infinite experiment and frequent mistakes."
DuBois knew then, as we do now, that education is the golden key to unlocking opportunity. Yet, to our outrage and dismay, too many American children are in danger of never feeling the weight of that key in the palms of their hands.
And the big gaps in educational access and achievement between undeserved communities and the general population are exacerbated by high rates of incarceration and unfair sentencing patterns that befall too many of our people.
That is why we intend to start our next 100 years by redoubling our efforts to close the gaps and begin finding solutions that are innovative and tangible in two especially urgent areas: education and criminal justice.
In the near future, we will launch a "Smart and Safe" initiative in conjunction with local law enforcement and public safety officials that will replace the ill-advised "Tough on Crime" policies that have misdirected funding out of education and rehabilitation programs into harmful, short-sighted and expensive punitive programs and unjust sentencing patterns.
This program will include a bold new effort to involve citizens in helping keep their streets safe; Our new Rapid Response System will let citizens use a handy digital form to report instances of suspected police abuse or misconduct directly from their cell phones or PDAs. This online form will soon be available via our national Web site, www.naacp.org. We're confident it will help diminish mistrust of law enforcement entities in neighborhoods.
It will have the added value of assisting police departments with their efforts to provide accountability for the very few in their ranks who might fall short of the high standards of integrity.
We know the stakes are high for millions of Americans. We are continuing to carry forward the torch of justice that the NAACP's founders vowed to hold aloft in the name of freeing the wrongly accused, ending lynching and mob violence and illuminating the imperfections in our legal system with the goal of eliminating them.
Our rich history of accomplishment in times of great adversity energizes us and shores up our ability to see the next 100 years with optimism and strong faith.
The opinions expressed in this commentary are solely those of Benjamin Todd Jealous.
E-mail to a friend