From Ekin Middleton
CNN





(CNN) -- A New Jersey man whose efforts to gain custody of his son in Brazil attracted international attention may have finally gotten his wish.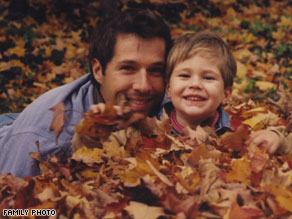 David Goldman has been fighting for custody of his son, Sean, since his mother took him to Brazil in 2004.
David Goldman's lawyer, Patricia Apy, said Monday night that a Brazilian federal court has ruled that Goldman's son should be returned to the United States.
Apy said she found out Monday afternoon about the court's decision, which calls for 8-year-old Sean Goldman to be turned over to the U.S. Consulate in Rio de Janeiro on Wednesday. Apy said David Goldman was traveling to Brazil and was expected to arrive in Rio de Janeiro early Tuesday morning.
Sean's mother, who was Brazilian, divorced Goldman, and in 2004 returned to Brazil with Sean. She died in 2008 while giving birth to another child. Sean was was being raised in Brazil by his stepfather.
Apy said that Goldman was "very happy" at the news, and that it had been "a long five years."
Secretary of State Hillary Clinton referred to the case Monday, telling reporters, "I also wanted just to take this opportunity to recognize the decision by the Brazilian federal court today ordering a young American boy, Sean Goldman, to be reunited with his father, David. It's taken a long time for this day to come, but we will work with the Goldman family and the Brazilian government, with the goal of ensuring this young boy's return."
Apy said she had not received a copy of the Brazilian court decision but expected to get one on Tuesday.
E-mail to a friend

CNN's Elise Labott contributed to this report.
All About U.S. Department of State • Hillary Clinton • Brazil • New Jersey