Garth Brooks sues hospital for $500,000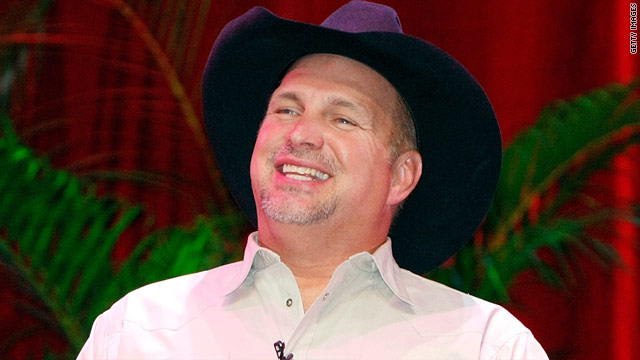 STORY HIGHLIGHTS
Garth Brooks has sued Integris Canadian Valley Regional in Oklahoma for $500,000
Brooks gave the hospital that amount as a donation
The money was intended to go towards a building named after his late mother
Integris began a renovation project and has not named a building after Brooks' mother
(CNN) -- Country singer Garth Brooks is suing his hometown hospital for $500,000 for breach of contract.
Brooks donated the half a million to Integris Canadian Valley Regional hospital in Yukon, Oklahoma, about four years ago, according to CNN affiliate KOKH in Oklahoma City, Oklahoma. Brooks claims the money was supposed to go towards a hospital building that was to be named after his late mother, Colleen, who died from cancer in 1999.
Integris launched a $27 million expansion and renovation project last year, and Brooks says he was told that the money he donated was earmarked for a commemorative building. But that hasn't happened, and now Brooks wants his money back.
The hospital claims it's all a misunderstanding and will not comment on the lawsuit, which was filed in the District Court in and for Rogers County, Oklahoma, in late September, as it's pending litigation.
However, a spokeswoman for the hospital told CNN Tuesday that Integris is "optimistic that it will come to a swift and amicable end."
Yukon city council member John Tipps, however, hasn't been as quiet.
"Yukon has done a lot to help promote Garth Brooks over the years, and this is what he does to return the favor, sue our hospital over a misunderstanding," Tipps said to The Yukon Review in an interview that was reported by KOKH.
"Maybe Yukon should consider removing his name from the street signs and the water tower. This is very unfortunate for the hospital, City of Yukon and its citizens."
The ordeal has been tough on Brooks, according to a spokesperson. "He is heartbroken," the spokesperson said, adding that Brooks has nothing else to say about the case.
"[This] is deeply personal," the spokesperson said. "This deals with his mother, the home town and the people he grew up with."
FOLLOW THIS TOPIC