LOS ANGELES, California (CNN) -- A will from Michael Jackson written in 2002 has been located, but it may be one of several, the Jackson family lawyer said Tuesday.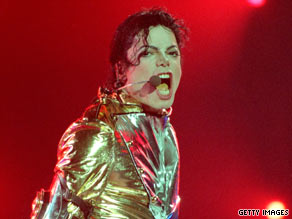 Though a 2002 Michael Jackson will has been located, the family's lawyer says there may be others.
"We need a certain amount of time to look at that," lawyer Londell McMillan said, referring to whether other wills exist. "I don't personally know, but it's possible."
Until now, the Jackson family has said it has not seen a will for the singer.
Without a legal will, the division of his estate would be decided in court.
The 2002 will surfaced Monday after a Los Angeles judge gave the singer's mother, Katherine Jackson, temporary control of her son's "tangible personal property."
The pop icon's three children -- ages 7, 11 and 12 -- were also placed under the temporary guardianship of Katherine Jackson.
McMillan said he has seen the will but would not disclose its details.
"There is a process called 'probating the will' that will validate any will in due course," he said.
Don't Miss
Probate is the legal process to prove whether a will is authentic and valid. The process is used to pass on items in the will from the deceased to the beneficiaries.
The biological mother of Jackson's two oldest children, Debbie Rowe, will be invited to a hearing Monday in which the judge will consider who should have custody of them. She has not publicly indicated whether she will challenge the Jacksons for custody.
E-mail to a friend

CNN's Don Lemon contributed to this story.
All About Michael Jackson