By Gloria Borger
CNN Senior Political Analyst





Editor's note: Gloria Borger is a senior political analyst for CNN, appearing regularly on CNN's "The Situation Room," "Campbell Brown: No Bias, No Bull," "AC360" and "State of the Union with John King," as well as special event coverage.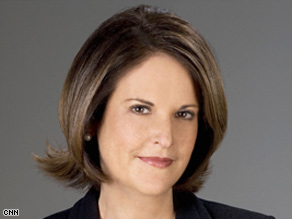 Gloria Borger says the key players are at the table to craft a health care reform plan.
WASHINGTON (CNN) -- It's hard not to be cynical about the prospects for the passage of serious health care reform.
After all, those of us who remember Hillary Clinton's effort can't help but recall how spectacularly it collapsed -- under the weight of the plan itself, the special interest opposition and the lack of congressional will.
So when President Obama appeared Monday with a host of groups -- representing the drug industry, doctors as well as hospitals -- to declare "a watershed event," eyes rolled.
After all, their plan to cut the rate of growth of national health care spending by 1.5 percent every year for the next 10 years was breathtaking in scope. That's more than $2 trillion. As one top White House aide said, "this means that the ground has shifted dramatically."
Maybe so. After all, this was a significant show of support for the idea of health care reform now. And while their pledges for cost containment are simply that -- promises, without an enforcement mechanism -- that's more that Clinton could have even dreamed of 15 years ago.
At that time, the health care industrial complex was railing against reform with its "Harry and Louise" ads, which convinced voters that everyone would have to join an HMO. (Talk about scare tactics.)
So, what's happened? In the intervening years, says one White House adviser, "Harry got laid off, Louise's premiums are up ... and their kid has moved home."
In other words, the world has changed. Health care providers have decided they would rather get with the moving health care reform program than get trampled by it. Employers are feeling the same way, given their cost increases. (A Wall Street Journal statistical analysis shows that employer costs for health care have more than doubled overt the last 15 years.) If health care is going to happen, they now believe they had better get a seat at the table to influence the outcome.
And with the economy in a ditch and the deficit in the stratosphere, Americans tell pollsters they're fed up with -- and anxious about -- the cost of health care. Which is why you hear Obama often describe health care reform as a cost savings issue, rather than an issue of universal coverage. It's bound to be a more popular refrain right now.
So where does this go from here? To the drawing board. Unlike Clinton, Obama has decided to leave lots of the details to Congress. And herein lies the rub: While he has more Democrats than Clinton had, he also has an idea that infuriates insurers and is unpopular with lots of members of Congress of both parties: a new public insurance program that would compete with private insurers. Some see it as a way to doom competition in the marketplace, and they're not convinced there's any compromise to be had.
So right now, it's still hard to be an optimist when it comes to health care reform. No plan will be the panacea that the president speaks about -- and someone's going to have to foot the bill. But given the way the world has changed over the past 15 years, it's getting harder to be the complete cynic, too.
So keep watching the folks who brought you Harry and Louise. So long as they stay at the table, there's a shot this could get done.
The opinions expressed in this commentary are solely those of Gloria Borger.
E-mail to a friend

All About Hillary Clinton • Health Care Policy • Health Care Costs