By Ed Rollins
CNN Contributor





Editor's note: Ed Rollins, who was political director for President Ronald Reagan, is a Republican strategist who was national chairman of former Arkansas Gov. Mike Huckabee's 2008 presidential campaign. Hear more from Ed Rollins on AC 360° tonight at 10 ET on CNN.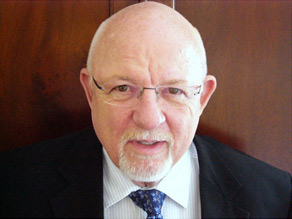 Ed Rollins says Tom Daschle was right to withdraw to save President Obama from political damage.
NEW YORK (CNN) -- Sports fans argue that the National Football League is the toughest game outside of war. I would argue Washington politics is also a pretty rough arena.
You may not get your nose broken or your shoulder dislocated, but you can sure get your reputation bloodied, and the bruises don't go away by the next game.
The latest casualties of D.C. politics are former Senate Majority Leader and, until his withdrawal, Secretary of Health and Human Services designee Tom Daschle; and Nancy Killefer, who resigned as the president's chief performance officer (without the same notoriety).
Mr. Daschle is the second nominated member of President Obama's Cabinet, following New Mexico Gov. Bill Richardson, to step down after having his reputation tarnished. He did the honorable thing. He could have survived. The president would have stood by him, and his former Democratic "club members" in the Senate would have confirmed him.
But he would have put a serious wound in the side of the new president's call for a new way of doing business in Washington and for eliminating the culture of the revolving door.
Ethics was a major issue in the campaign, and Daschle's fighting for his job would have tarnished that claim.
I have been on the opposite political side of Tom Daschle throughout most of my career. But that said, like most of his colleagues in the Senate, I found him an honorable man. He was a tough, effective leader who led the Democrats by persuasion.
Don't Miss
But the first rule of a White House staff person or a member of a president's Cabinet is never to embarrass or harm the president. The "I forgot to pay all my taxes" issue was an embarrassment that did hurt the president slightly.
If Daschle had stayed around and the issue had become more about his lobbying activities and his past health care clients and then his wife's clients (she is a lobbyist), the focus would have moved away from Obama's economic stimulus program.
A White House should never fight on two fronts at once if at all possible.
The president and his team are finding their footing, but they are discovering that it is a little more difficult than they might have thought. Partisanship is alive and well. Obama's own party rightly sees itself as an independent group with its own ideas.
The White House press corps is a lot tougher and less manageable than the campaign media. Many of its members have seen several presidents come and go and may have assisted in the process.
And campaign pledges, in a way, are like New Year's resolutions: well intentioned but hard to live up to.
I'm reminded of an old saying that I first heard in Washington decades ago as a young man: "Presidents have two great days. The day they are inaugurated and the day they dedicate their presidential library after leaving office." Everything in between is pretty rough stuff.
Welcome to the NFL, Mr. President!
And unlike the great Arizona Cardinal effort in last Sunday's Super Bowl, I hope you don't come up a little short.
The opinions expressed in this commentary are solely those of Ed Rollins.
E-mail to a friend

All About Thomas Daschle • Barack Obama