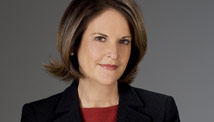 STORY HIGHLIGHTS
The jury is still out on Obama's qualities as a leader, Gloria Borger says
She says upcoming decisions on war and health care should shape his image
Borger: The president doesn't make decisions from the gut, preferring to deliberate
She says a key test will be how he leads the public after making the decisions
Editor's note: Gloria Borger is a senior political analyst for CNN, appearing regularly on CNN's "The Situation Room," "Campbell Brown," "AC360°" and "State of the Union With John King," as well as during special event coverage.
Washington (CNN) -- The fashionable critique of President Obama is that we don't really know who he is yet: That somehow, the eloquent and often-inspiring candidate of the campaign has yet to morph into anything resembling a memorable -- much less transformational -- president.
And so the polls are a muddle. The public still likes him well enough, but they aren't so sure about his policies. In other words, they are fine with this cerebral man as president, but still can't tell if his beliefs will eventually make them change their minds. They're on the fence.
Well, get ready to jump.
If there's a tipping point early on in every presidency, this is it. Obama is reaching the end of his first year -- and a point where his decisions may well require him to stand up against not only his adversaries, but also his friends.
Next week, the president will tell the nation how he intends to proceed in Afghanistan -- the "war of necessity," as he called it during the campaign. And this winter he will also have to dive head-on into the health care reform debate if his signature domestic policy issue is to survive.
Sure, some people have already decided what President Obama is: To conservatives, his actions on the economy have been enough to label him a big-government, big-spending liberal. To some liberals, he's a disappointment, someone who would send more troops into Afghanistan and potentially accept huge compromises in his health care plan.
And we already know how he decides: As we saw during the internal debate on whether to release the Justice Department's torture memos -- and now again on Afghanistan -- this is not a man who goes with his gut in an instant. "He wants to hear all sides of an argument thoroughly," a top White House adviser tells me. "And he makes a decision. He also has a very good sense of the decisions he needs to be involved in and the decisions he does not."
All well and good, but what we have yet to see is how President Obama steps up and leads: If he has to give up on the "public option" in the health care debate, how will he convince wary Democrats to go along? And when he makes his decision on Afghanistan -- potentially alienating a good part of the Democratic base -- will he take it to the American public?
"Will he follow up his decision with persistence and fortitude?"
--Gloria Borger
Indeed, on Afghanistan, the crucial question is not only what he decides -- but how he frames it and pursues it with the American people. It's clear the decision has weighed heavily on this new president. We've seen it on his face in his midnight visit to Dover Air Force base. We've also watched it through his protracted -- and often too-public -- deliberations with his top advisers.
As a result, some might believe that his heart just isn't in this decision, that he's looking for a way out, or at least a way to split the difference. If that's not the case, will he be full-throated in his defense of his actions? Will he stand up to his own Democrats --and possibly a majority of the American public -- if he sends more troops? Will he follow up his decision with persistence and fortitude?
Once he decides, President Obama can't be seen to be constantly adjusting to the buffeting he's going to get from various quarters. Presidents always like to have it both ways, but not on this one. He's reached a point where he's going to have to declare himself.
I suspect he knows it. There's a book that's considered required reading at the White House, probably because the president recommends it. Gordon Goldstein's "Lessons in Disaster" is the story of the Vietnam War through the eyes of former national security adviser McGeorge Bundy. And it's a story of a decision-making apparatus run amok.
Not surprisingly, it seems that Obama sees himself as more President John F. Kennedy than President Lyndon Johnson: that when it comes to the use of force, all the pressure in the world cannot match the president's authority --and responsibility -- to decide independently.
"The lesson [from the Bay of Pigs] was burned into his mind," Bundy told Goldstein, referring to Kennedy. "The commander-in-chief had better be careful to ensure his own control over the use of American combat forces. He is the one who will inevitably be held accountable for their success or failure."
And he is the one who needs to explain his decision to the American people. Then we can judge how he leads.
The opinions expressed in this commentary are solely those of Gloria Borger.