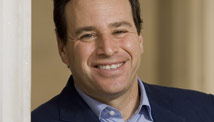 STORY HIGHLIGHTS
Republicans gearing up for a huge intraparty fight in Florida, David Frum says
Rubio gained conservative support by blasting Crist for taking stimulus money, he says
Frum says Crist was able to get $15 billion for Florida from the stimulus
Crist's opponents had no viable solution to economic crisis, Frum says
Editor's note: David Frum, resident fellow at the American Enterprise Institute, was a special assistant to President George W. Bush in 2001-2002. He is the author of six books, including "Comeback: Conservatism That Can Win Again," and the editor of FrumForum.com.
(CNN) -- The Republican fratricide in the November 3 special election in upstate New York may prove just an opening round of an even more spectacular bloodbath in Florida in 2010.
In New York, Republican feuding lost the party a seat in the House of Representatives. At stake in Florida is not only a senatorship -- but very possibly Republican hopes for 2012 as well.
The battle in Florida pits Gov. Charlie Crist against former Speaker of the Florida House Marco Rubio. Both men claim to be conservative, pro-life, tax cutters. On the issues, they would seem to agree far more than they disagree.
But on one issue they have disagreed passionately: President Obama's fiscal stimulus. Squeezed by his state's desperate fiscal condition, Crist endorsed and campaigned for the Obama stimulus. Inspired by his conservative ideology, Rubio opposed stimulus.
Now Rubio is the darling of conservatives nationwide. Just this week it was announced that he would give the keynote address at next year's annual Conservative Political Action Conference in Washington. He has been profiled on the cover of National Review, endorsed by the Club for Growth, and feted by radio talk show hosts.
Crist, who as recently as 2008 topped the libertarian Cato Institute's list of favorite governors, has been consigned to pariah status. Here's the significance of the Florida contest: Every state except Vermont is legally required to balance its budget.
With revenues collapsing in 2008-2009, every Republican governor in the country eventually accepted federal funds. (The two most vociferous objectors -- Alaska's Sarah Palin and South Carolina's Mark Sanford -- were either physically or mentally checking out of their jobs.)
Are all these Republican leaders, including such outstanding figures as Mitch Daniels of Indiana and Haley Barbour of Mississippi, now disqualified for future races? But if every governor accepted stimulus dollars, few states were as hard hit by the 2008 economic crisis as Florida. State revenues collapsed by 11.5 percent between 2008 and 2009. Constitutionally obliged to balance the budget, Crist raised fees and cigarette taxes -- and still faced a huge budget gap.
Florida is a low-spending state. (New York, with an only slightly larger population, spends nearly twice as much.) Economies are not easily found. Constitutionally obliged to balance his budget, Crist welcomed President Obama's offer of federal stimulus dollars, and campaigned hard for passage of the emergency measure.
The final Obama plan granted Florida more than $15 billion over three years. That money averted radical cuts to schools and Medicaid. It saved the state from furloughing employees and raising taxes even higher. It has paid for emergency employment on roads and water projects. It has extended unemployment benefits for 700,000 Floridians and put an extra $25 per week in their relief packets.
Marco Rubio has fiercely denounced Crist's support for the Obama stimulus. His campaign ads show images of Crist and Obama side by side and damn the stimulus as "trillions in reckless spending" and a "terrible threat to a fragile economy."
Rubio's last term in the Florida House ended in January 2009, so he did not share responsibility for the state's fiscal crisis. But when asked by reporters what he would have done differently, Rubio has suggested that he would have refused the federal stimulus dollars and instead cut up to $6 billion out of the $65 billion state budget. When asked where precisely he would have found those savings, Rubio demurred: "I don't have the budget in front of me."
These answers have gained Rubio little traction among voters in Florida, where he trails Crist badly in all demographic categories. Rubio even trails Crist by 10 points among Hispanics, despite his Cuban ancestry and fluent Spanish.
But Rubio's message of uncompromising, unremitting opposition to President Obama has won him an enthusiastic following among conservatives nationwide.
Rubio's national base is generating national dollars. Writing on FrumForum.com, the Web site I edit, Tim Mak reports that Crist has raised less than one-quarter of his money from outside Florida. More than one-third of Rubio's money has come from out of state. Only 13 percent of Crist's out-of-state dollars come from the Washington area, compared with 22 percent of Rubio's.
The candidate who purports to speak for populist rage in fact turns out to be the candidate of a national political leadership. They used to have a saying in Tammany Hall: "It's better to lose an election than lose control of the party" -- and control of the party is precisely what is at stake in Florida 2010.
But here's the most important unasked question raised by the enthusiasm for Rubio among Washington conservatives: What alternative policy should have been adopted back in the spring, when interest rates had been cut to almost zero and the economy was still collapsing? Are vague bromides about big government anything like an adequate response to the worst economic crisis experienced by any American under age 80?
The great free-market economist Milton Friedman argued that the right policy in the 1930s was a bank rescue -- but the bank bailouts (begun under a Republican president, lest we forget) are even more unpopular among conservatives than Obama's stimulus.
A few days ago, I was talking to a roomful of young conservatives about the crisis. All agreed in denouncing both the bank bailouts done under TARP and the stimulus. I asked: OK fine, what was the alternative?
There was a short pause, and then somebody laughed: "I guess it's lucky that we weren't in power."
That's not much of a motto for a would-be national governing coalition. If all we conservatives have to offer is oppositionism, then opposition is the job we'll be assigned to fill.
The opinions expressed in this commentary are solely those of David Frum.