By Jen Haley
CNN






(CNN) -- As bad economic numbers fill the headlines day after day, Americans want to believe that better times are ahead. They want jobs, health care for the uninsured, accountability in business and other changes. And President Obama promised on the campaign trail that he would increase regulation of the financial industry, enable people to get affordable health care and put people back to work.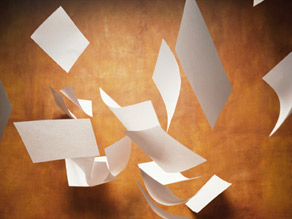 People are showering the new administration in Washington with their wish lists.
We've reached out to advocacy groups to see what they thought were some of the most pressing issues or policy changes this new administration must tackle.
Consumer issues
David Butler of Consumers Union, an independent, nonprofit organization for consumers, says health care reform tops the list. He's hopeful this issue will be on the radar of the new administration but knows it will take cooperation and hard work by everyone to make it happen.

Watch business advice for President Obama »
Here are some other issues he says need attention:
• Consumers need effective regulation of financial-services products, including an agency independent of banks to protect consumers. This regulation would focus on products like mortgages, payday loans and annuities.

Watch Ali Velshi on what Obama should do first »
• Make credit products agreements easier to understand and appropriate for the consumer. End "gotcha" fees and interest-rate spikes. Recently, the Federal Reserve ordered a crackdown on some controversial credit card practices, but those changes won't take effect until 2010. Butler says that's too long. His organization wants these changes take effect within three months.
Don't Miss
• Restore the U.S. Office of Consumer Affairs, which was shut down in 1997. The head of that office, the consumer czar, had regular access to the president. This consumer czar was the advocate of consumers and dealt with such topics as nutrition labeling, product safety and truth-in-labeling laws.
• Fund the Consumer Product Safety Commission so it can enforce the new product-safety act. This act improves and expands standards and safety for children's products.
• Fix the food-safety system. The government should be able to trace a product from start to finish. Right now, tracing a product's path is a stumbling block for the government, according to Butler.
Health care
Ron Pollack, executive director of Families USA, a nonprofit health care advocacy organization, says that one of the most pressing needs right now is Medicaid funding. "Medicaid programs are the lifeline for tens of millions of people," he said.
He also outlined other issues that needed addressing in the short term:
• Increase state Medicaid funding with federal dollars. As states get squeezed by the economic crisis, they're cutting back on Medicaid.
• Introduce federal subsidies or provide temporary Medicaid coverage for people who lose their jobs and their health insurance. A recent Families USA study reveals that COBRA premiums are unaffordable for a lot of people. COBRA is the health care insurance program that workers and their families have a right to purchase if they lose their employer-sponsored coverage.
Nationwide, COBRA premiums for family health coverage exceed 84 percent of the average unemployment insurance check. In nine states, premiums are more than the entire amount in an unemployment check.
• Re-authorize the State Children's Health Insurance Program. This program provides health care coverage for children in low-wage working families. President Obama is expected to sign this legislation into law soon.
• Re-think eligibility standards for Medicaid. Right now, in order to meet eligibility requirements, people need to have a certain income and family status (e.g., married or single). According to Pollack, Medicaid eligibility should be based on income and need.
Older Americans
David Certner, legislative director of the AARP, a nonprofit, nonpartisan membership organization for people 50 and older, says his members are anxious.
"Older workers have a tougher time finding a job, they have longer periods of unemployment, and they have seen a dramatic reduction in what they've saved for retirement," he said. The economic stimulus package should be first and foremost, Certner says. But he has some other ideas on what the new administration can address.
• Provide training and job search resources so that people older than 50 who are losing their jobs can re-enter the work force. Currently, job training programs aren't targeted for older people. They're focused on the new job-seeker.
• Increase funding for food stamps. Senior citizens make up a significant portion of people who rely on these programs for survival.
• Promote the use of effective and less costly medications and treatments, such as generic drugs. The price of generic drugs has been one of the few bright spots, Certner says. He hopes the FDA will soon be able to approve generic versions of biologic drugs. As it is now, biologic drugs are very expensive.
• Pass transportation reform legislation that increases transportation choices and promotes safety. AARP estimates that by 2025, one in four drivers will be older than 65. The organization is advocating making it easier for older drivers by making signs more visible or making on-ramps more accessible and easier to maneuver. Certner says that making sidewalks better and increasing mass-transit options will prevent older Americans from getting stranded at home.
401(k)s
David Wray, president of the Profit Sharing/401k Council of America, a nonprofit association of companies that sponsor 401(k) plans, says that the biggest challenge facing this administration is repairing confidence in the financial system.
"People have to be confident they can invest in America. They need to know they can invest and that Wall Street is going to properly manage the investment," he said. His suggestions:
• Repeal or modify the 70½ minimum distribution requirement. This rule requires that once a person reaches 70½ years old, he or she must begin to withdraw funds from retirement savings. The problem is that under this rule, people are forced to sell their investments at the bottom of the market. For 2009, this law has been suspended. Wray says this minimum distribution requirement rule should kick in later, at age 75, or people with smaller balances should be exempt.

• Increase 401(k) fee disclosure with carefully thought-out legislation. As it is now, nearly two out of three people aren't even aware that they're paying fees for their plan, according to a survey by AARP. Yet, most 401(k) plans include a number of bundled fees.
• Make it easier for companies to use the government's automatic enrollment plan for 401(k)s. In automatic enrollment, employees are enrolled in a 401(k) plan unless they opt out. Wray says automatic enrollment results in significantly higher participation among younger workers who will greatly benefit from the decades of compounding. But as the system is designed now, the costs and management of automatic enrollment deter many small- and medium-size businesses from getting on board.
E-mail to a friend

All About National Economy • Health Care Policy • Aging and the Elderly