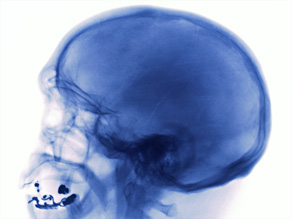 Video games activate regions of the brain associated with reward for men, according to a Stanford University study.
Overview
Video games activate reward the regions of the brain in men more than women, according to a Stanford University study published online in February 2008 in the Journal of Psychiatric Research.
Questions and answers
Who gets more of a charge from video games: guys or girls?
Dr. Sanjay Gupta, CNN chief medical correspondent: Guys do. Stanford University School of Medicine researchers -- in a small but provocative study -- say they've shown that the part of the brain that generates rewarding feelings is more activated in men than women when they're playing video games. This may help explain what research has shown: Males are three times more likely to get addicted to video games than females.
How did the study work?
Researchers designed this video game with a specific "gain-loss" component, which is a fancy way of saying that players have to nuke the red dot before it gets too close to the wall. If you nuke the dot, you gain territory; the space on the left gets bigger. That's the mission. If the ball hits the line before you nuke it, you lose territory. Researchers didn't explain this goal to the players. They wanted their natural instincts to take over. Many would argue men, by nature, are more territorial.
What does the study show about the brains of men and women?
Playing this well requires visual processing and good motor function, which is controlled by regions in the frontal lobes of the brain. Researchers had 11 men and 11 women play numerous 24-second intervals of the game while hooked up to a functional magnetic resonance imaging machine. That shows what part of the brain is working. Here's what happened: The men ended up winning more territory than the women. Researchers think they know why: They found men had more activation in specific areas of the brain called the nucleus accumbens, amygdala and orbitofrontal cortex; the parts of their brain associated with reward. The amygdala and orbitofrontal cortex are also associated with the sight, taste and smell of food as well as to stimuli associated with food reward!
Men got more of a "reward" feeling than their female counterparts, and when the participants played a video game that had no territorial aspect, there was no difference in men's and women's brain activation. While this is obviously a new area of research and a small sampling, researchers say the gender differences may help explain why males are more attracted to video games and more likely to become "hooked" on them than females. It's also interesting to note that the computer games that are popular with males are territory and aggression-type games.
Does this mean men are better at video games than women?
No. In fact, as far as motor skills, the sexes were even. Researchers say that not only in this research population, but in their general experience with computers and gaming, men and women are of equal skills. The only observed gender difference was, men were more effective at gaining space and seemed to learn the goal faster than females. What it shows, say the researchers, is a brain basis for why men are more drawn to these types of games and why they are more vulnerable to playing them too much!
Does this have any implications beyond the cyberworld?
What researchers were trying to explain and understand beyond gender differences is the chemistry of addition. The same neural circuitry is likely to play a role in drug and alcohol addiction. According to researchers, it is activated in video game play for males greater than it is for females.
E-mail to a friend


Background
For more on this topic, read the full release:Stanford University research announcement