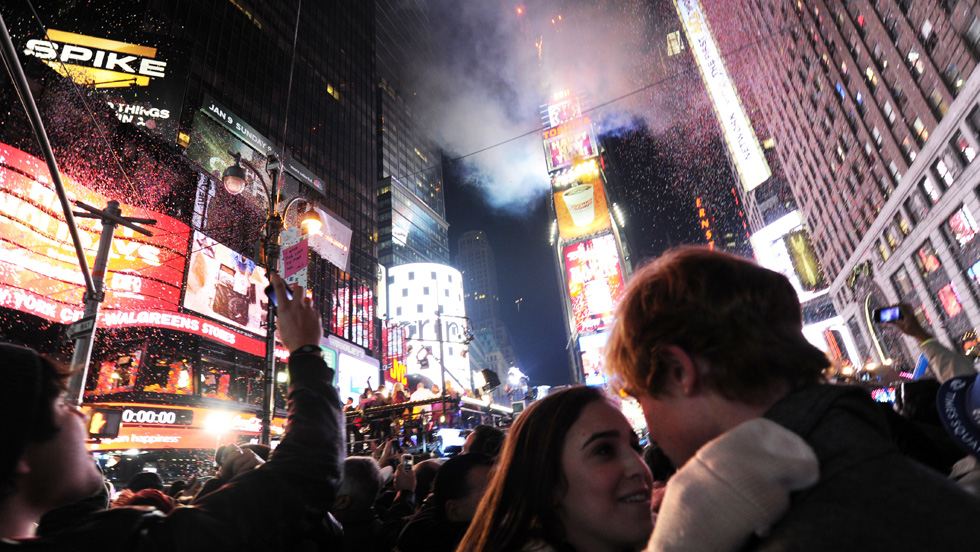 AFP/Getty Images
At midnight, more than a ton of confetti was dropped over Times Square in New York, with individual wishes written in more than 25 languages, a tradition from the past three years.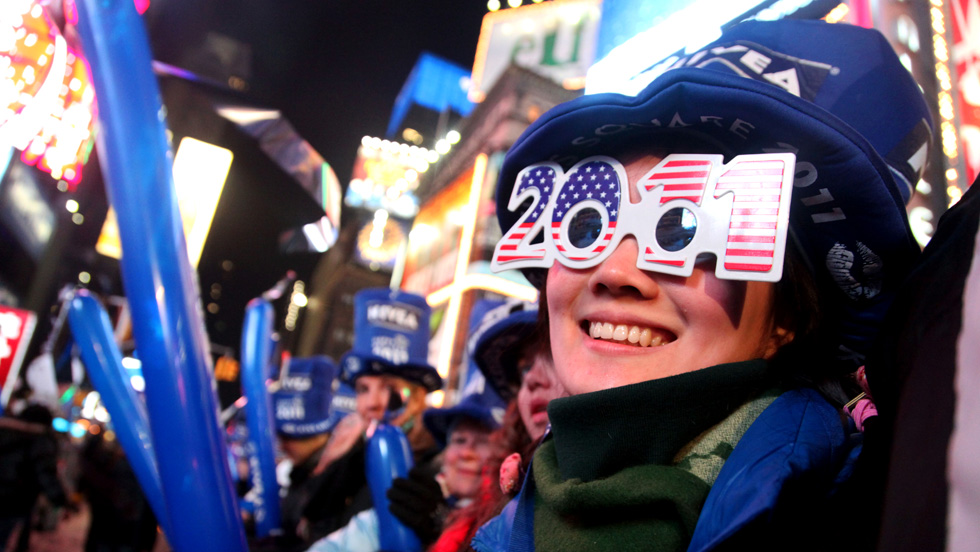 Getty Images
An estimated 1 million people celebrated the New Year in New York's Times Square.
Getty Images
Fireworks light up the sky behind Big Ben in London, England, just after midnight on January 1. Thousands of people lined the banks of the River Thames to see in the new year.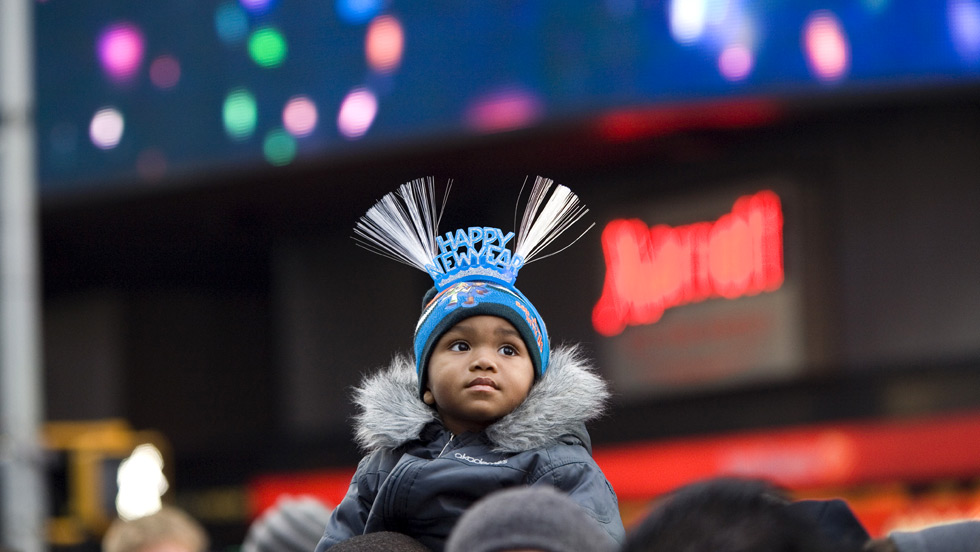 Getty Images
A boy sits on his father's shoulders in Times Square ahead of the annual midnight ball drop in New York. Revelers who want a good view arrive early in the afternoon.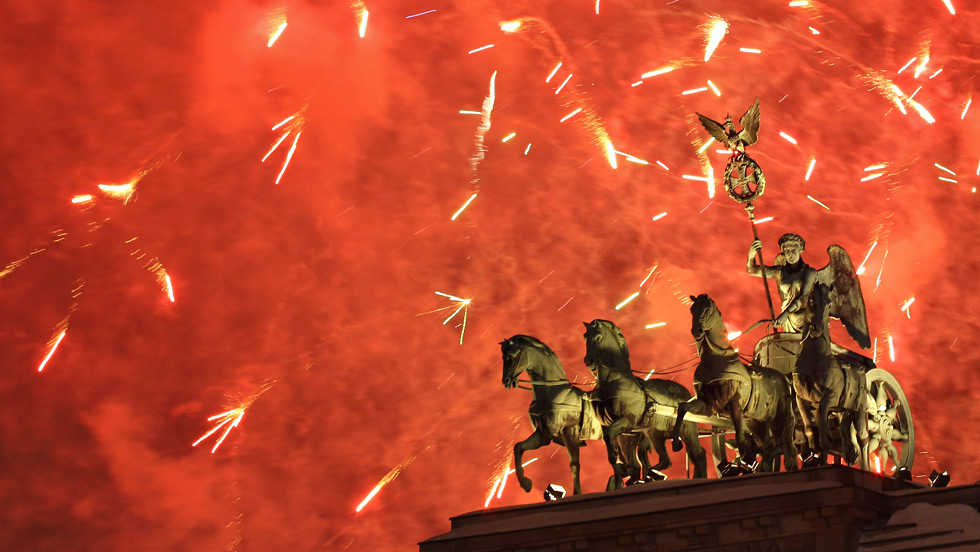 Getty Images
Fireworks burst behind the Quadriga statue on the Brandenburg Gate in Berlin, Germany. Up to 1 million people were expected to celebrate in the streets nearby.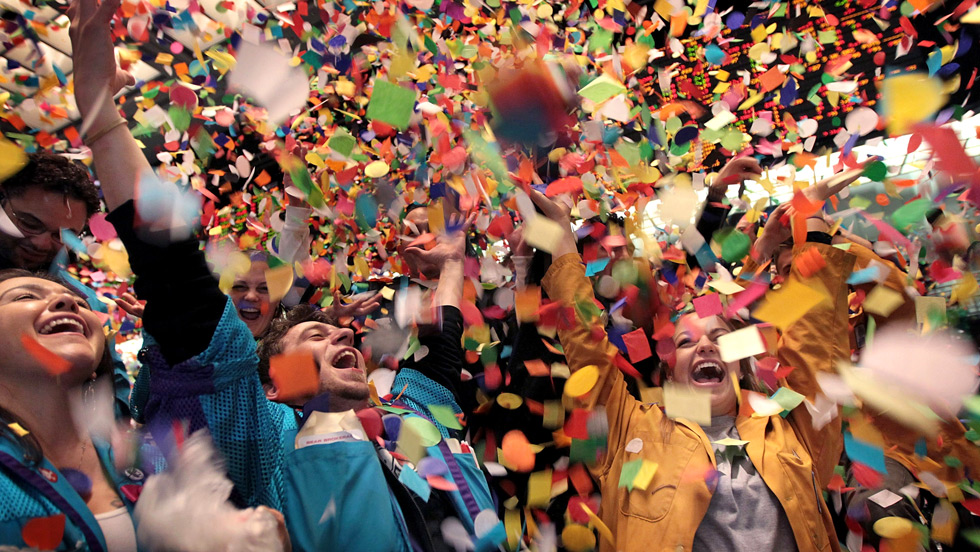 Getty Images
Traders and clerks at the CME Group in Chicago, Illinois, celebrate the final trading session of the year. The Dow Jones industrial average, S&P 500, and Nasdaq all ended Friday up more than 10 percent from the close of 2009.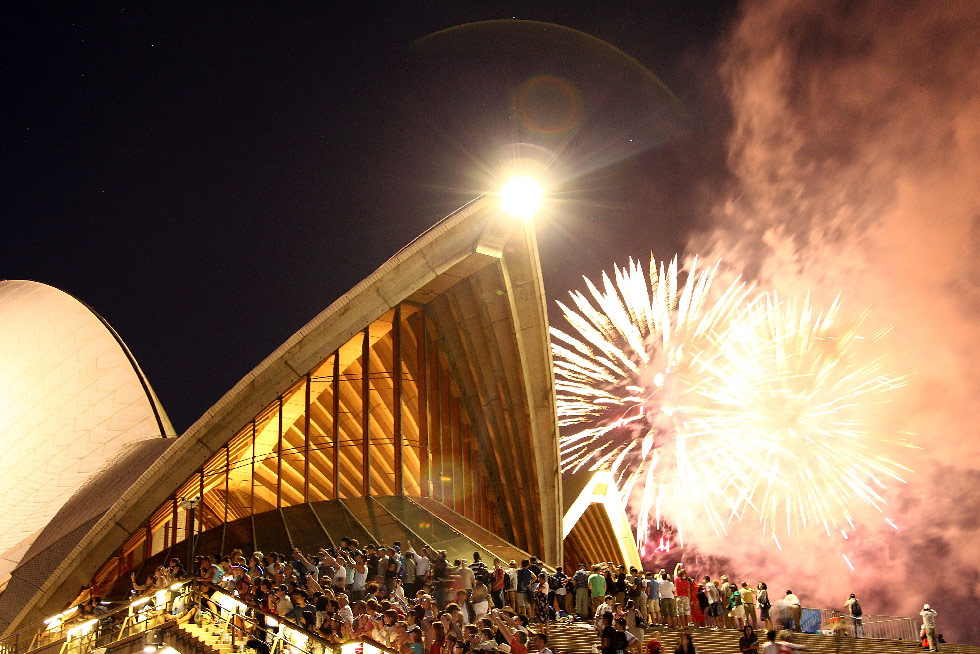 Getty Images
Fireworks explode behind the Sydney Opera House and light up the crowd in Australia, one of the earliest time zones to enter 2011.
AFP/Getty Images
Synchronized fireworks atop several buildings in Hong Kong light up the skyline and harbor as the clock strikes midnight.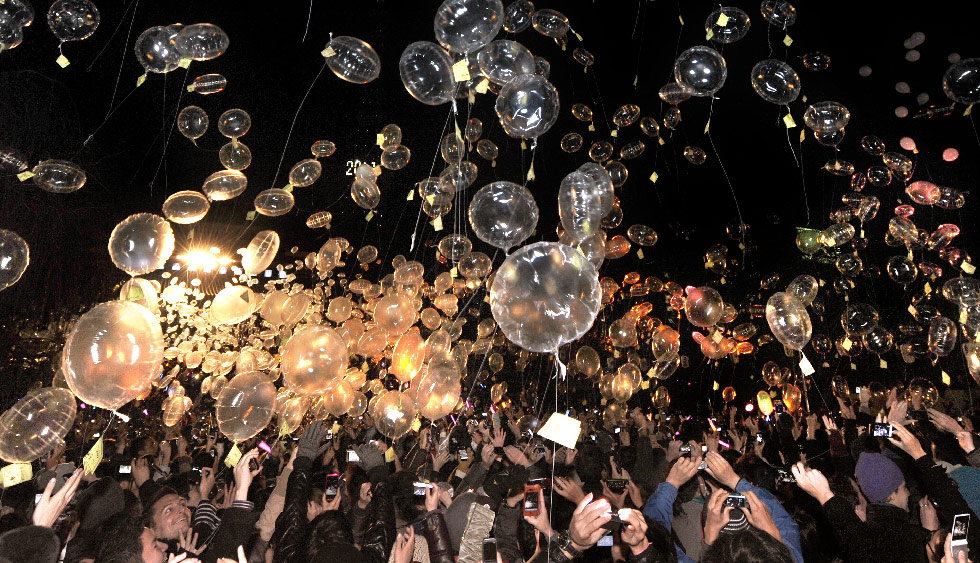 AFP/Getty Images
Revelers at the Zojoji Buddhist temple in Tokyo, Japan, release balloons carrying notes about their hopes for the future.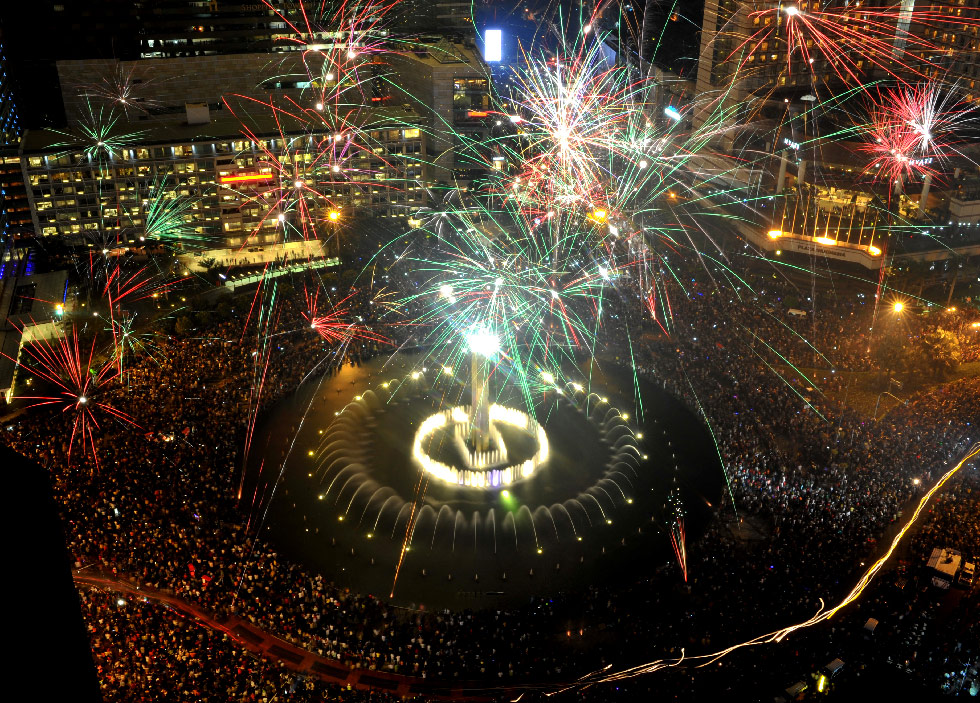 AFP/Getty Images
Fireworks explode over a densely-packed crowd in downtown Jakarta, Indonesia, as 2011 begins.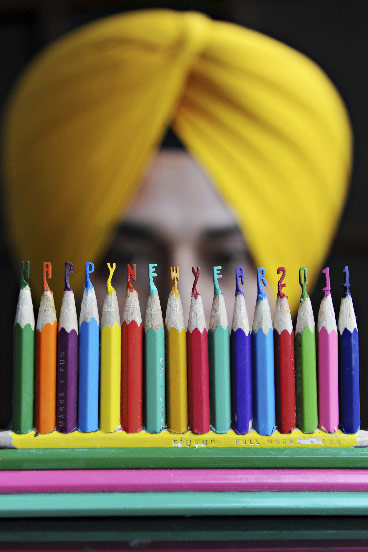 AFP/Getty Images
Indian artist Harwinder Singh Gill carved a New Year's message into the lead of colored pencils on New Year's Eve in Amritsar, India.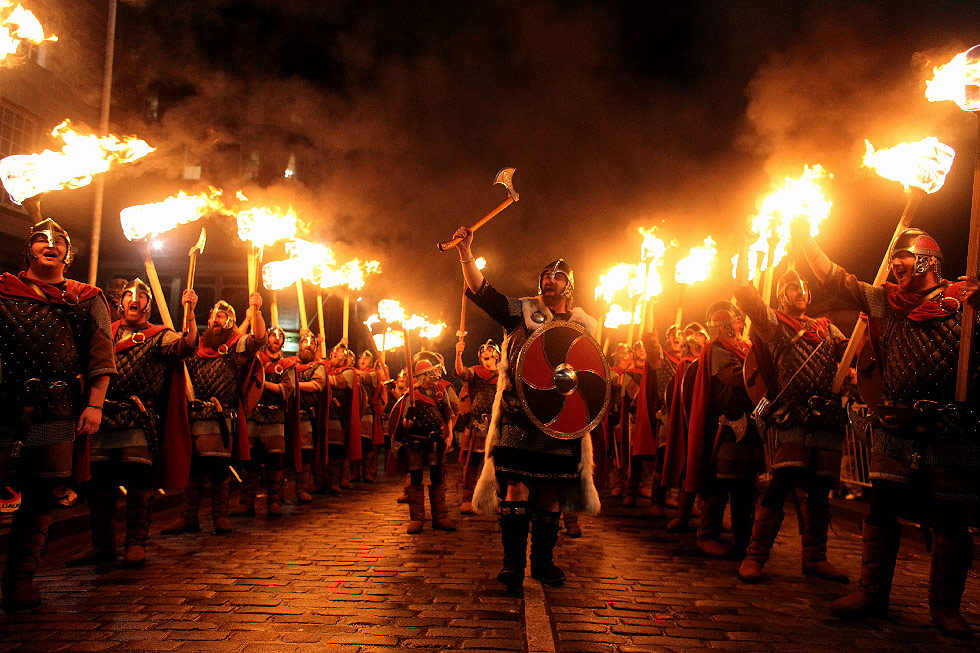 Getty Images
A torchlight procession led by men dressed as Vikings kicks off four days of Hogmanay celebrations in Edinburgh, Scotland, on Thursday, December 30. The procession ends with the burning of a Viking long ship. Hogmanay is the Scottish word for the last day of the year.