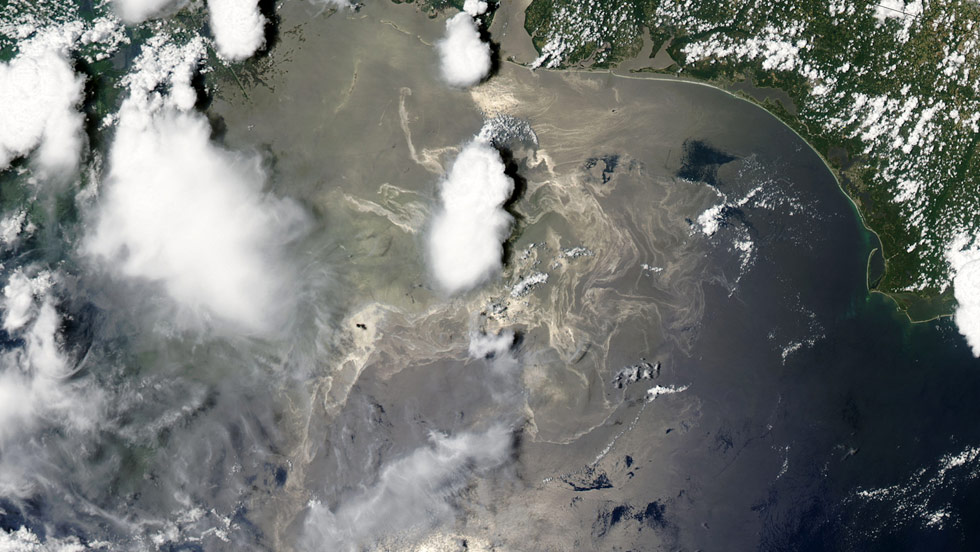 AFP/GETTY IMAGES
A satellite image released Tuesday, June 22, 2010, shows oil spreading northeast from the leaking Deepwater Horizon well in the Gulf of Mexico.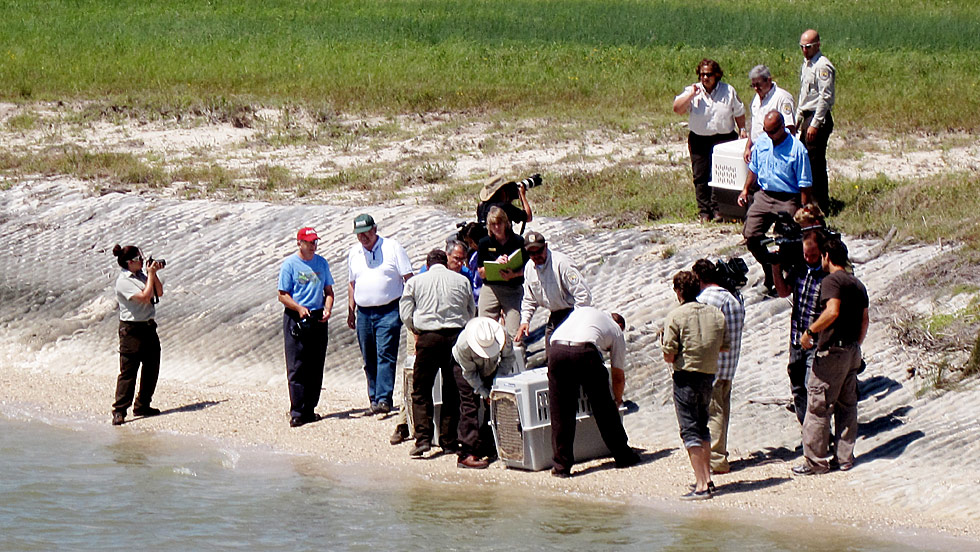 TRACY SABO/CNN
The largest wildlife release since the Gulf oil spill began took place Sunday, June 20, in Aransas National Wildlife Refuge in Texas. Forty brown pelicans and one royal tern rescued off the Louisiana coast went through rehabilitation in Louisiana and are now back in the wild.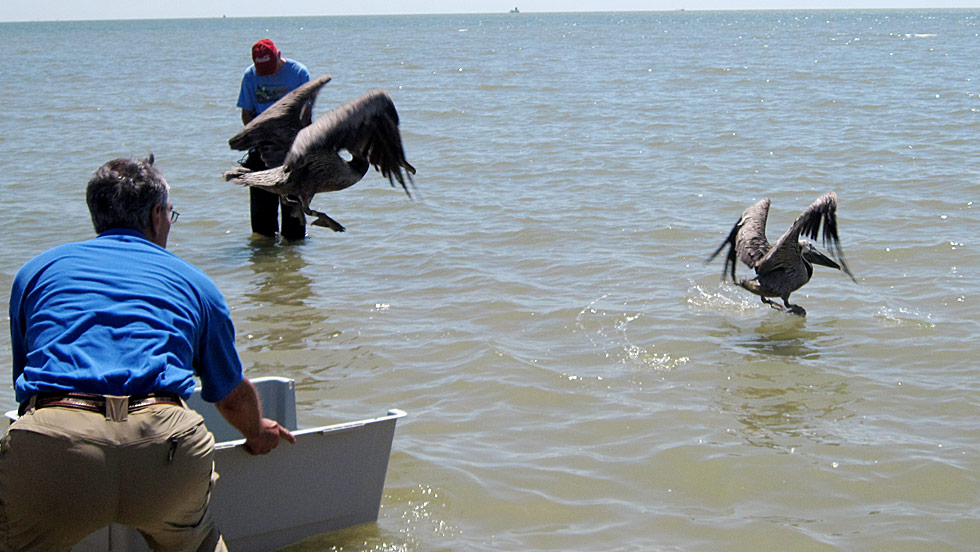 TRACY SABO/CNN
Two of the 40 brown pelicans are released into the wild Sunday after going through rehabilitation.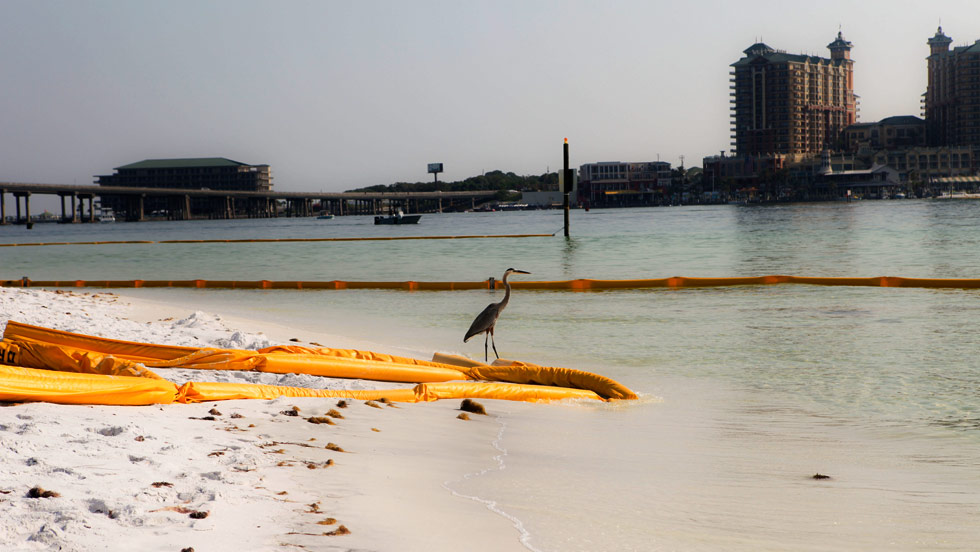 ROBERT JOHNSON/CNN
A great blue heron stands near a boom in the East Pass on Okaloosa Island, Florida, on Thursday, June 17. The pass connects the Gulf of Mexico with Choctawhatchee Bay. The boom has been placed to collect oil that may flow into the bay and harm wildlife. Dolphins, birds and rare sea grass are found in the bay. Volunteers have not received any request from government officials to use the hair boom yet, but that's not deterring their efforts.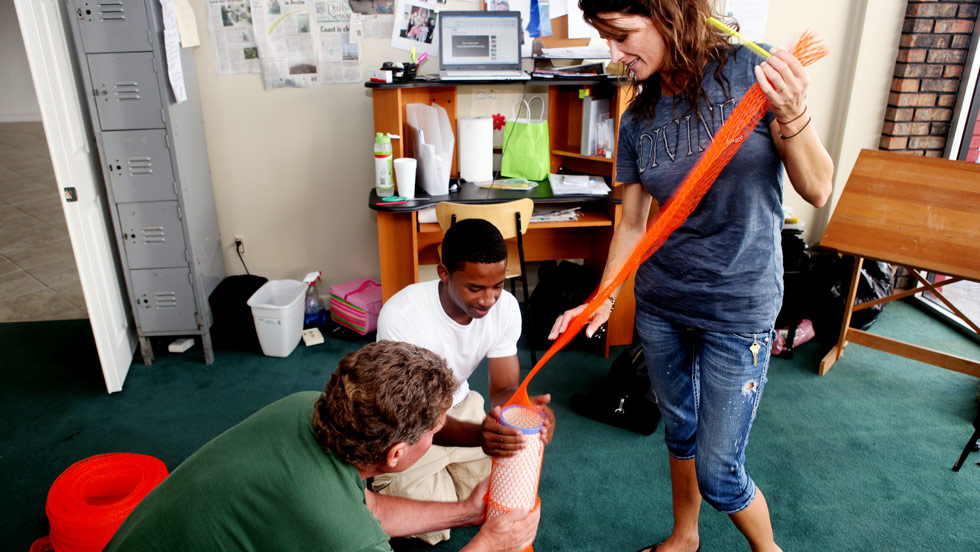 ROBERT JOHNSON/CNN
Volunteers stuff pantyhose with human and animal hair, which is naturally oil absorbent, on Thursday. The 3- to 6-foot tubes are tied off with buoyancy devices, then wrapped in plastic mesh to protect them from tearing.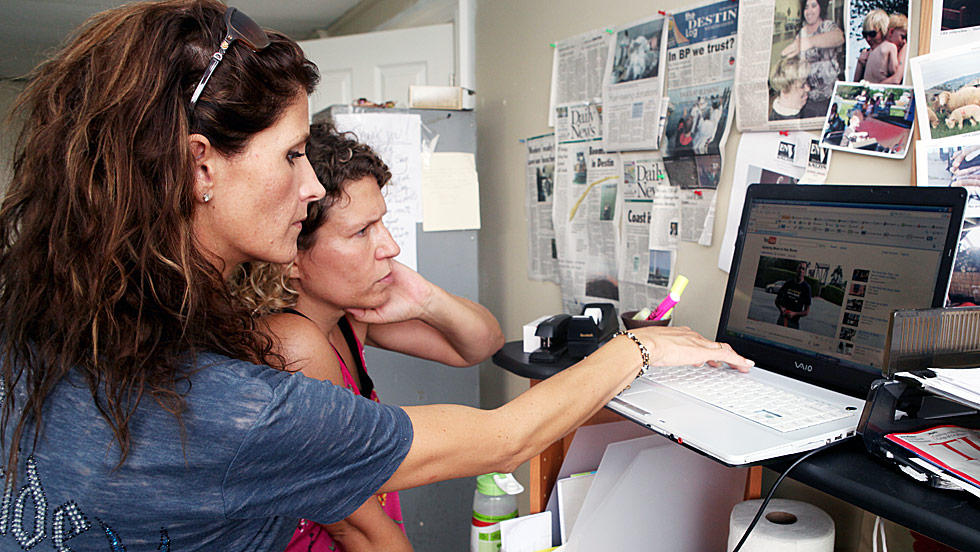 ROBERT JOHNSON/CNN
Yente Sehman, left, and Barbara Johnson watch an instructional video on YouTube for tips on wrapping a boom in mesh Thursday. The pair receives support and donations from Matter of Trust, a nonprofit that helps volunteers around the Gulf Coast produce oil-absorbent booms.
ROBERT JOHNSON/CNN
A first-time volunteer loads hair into the PVC pipe used to stuff the pantyhose Thursday. "I just want to do whatever I can to make the world a better place. There is too much going on in the world without this going on," the volunteer said about the oil disaster.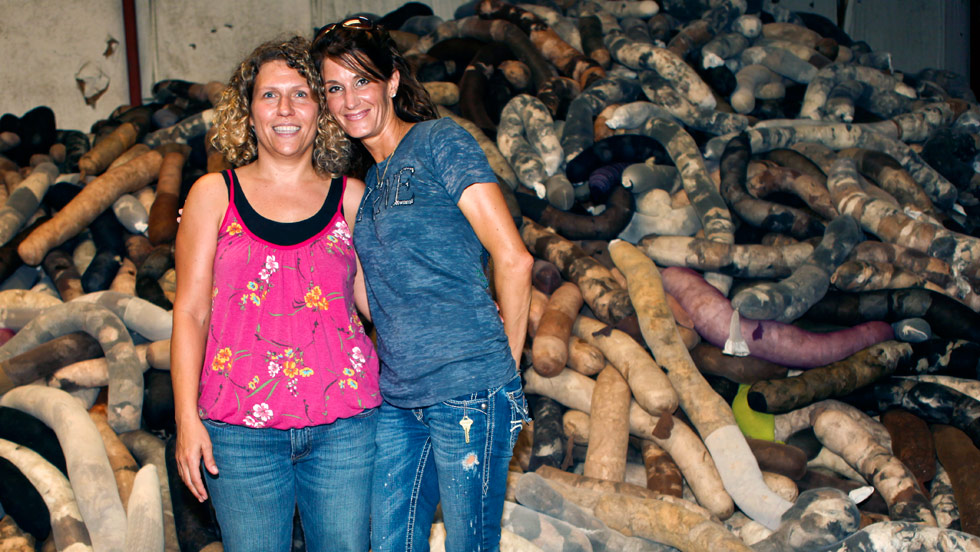 ROBERT JOHNSON/CNN
Barbara Johnson, left, and Yente Sehman stand in front of a pile of oil-absorbing boom in a Fort Walton Beach, Florida, warehouse on Thursday. Johnson and Sehman have organized local volunteers to produce thousands of oil-absorbing booms to protect waterways and beaches in the western Florida panhandle from the Gulf oil disaster. The handmade boom is produced from animal hair, human hair and nylon pantyhose.