Thousands of students and teachers in California and across the country rallied against education cuts, tuition increases and layoffs on Thursday, March 4. Did you participate in a protest? Share photos.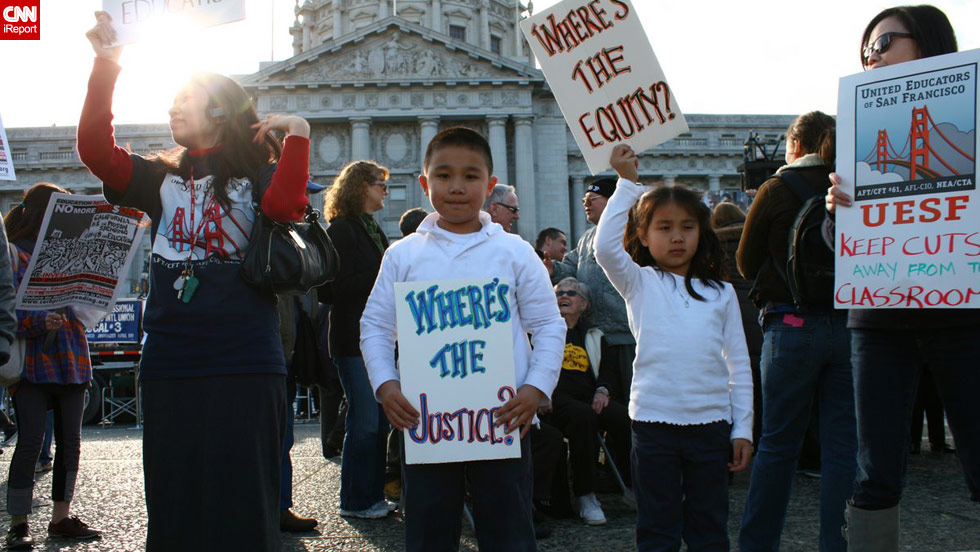 COURTESY DINA BOYER
"Students of all ages, races and ethnicities" gather at the University of California, Berkeley, to defend education and protest budget cuts Thursday, says iReporter Diana Boyer.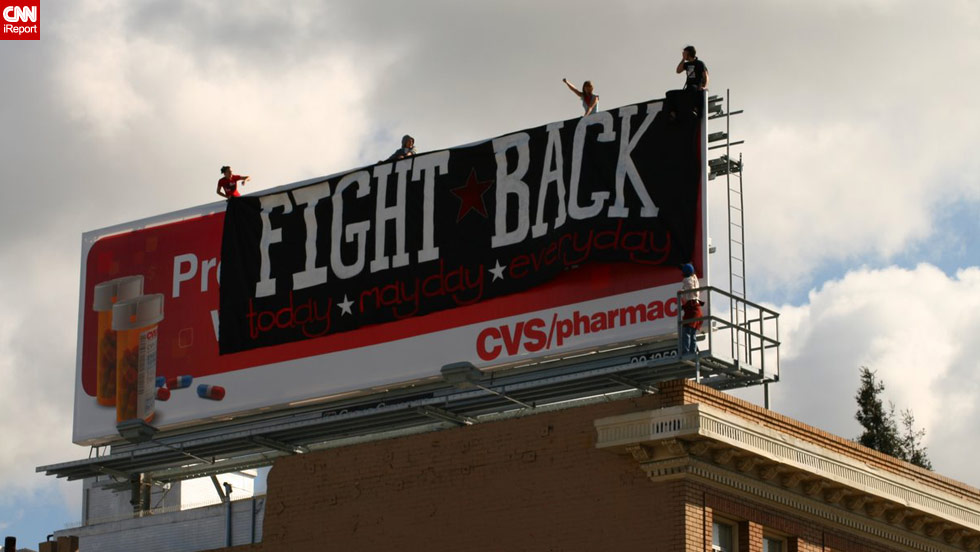 COURTESY DINA BOYER
Demonstrators at U.C. Berkley cover a billboard with a giant banner Thursday.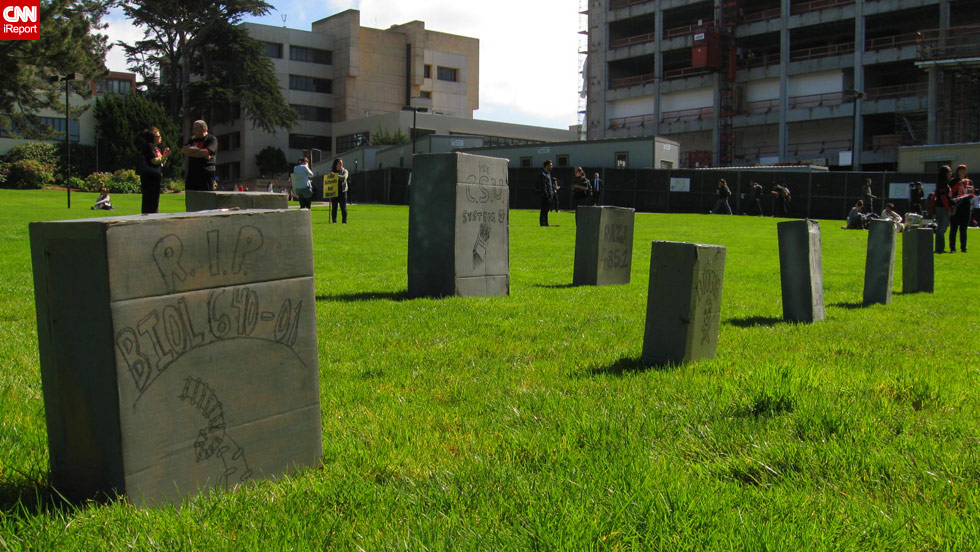 COURTESY LANDRA SCHERER
Students at San Francisco State University created an "education graveyard" on campus. "Students are really getting frustrated with the fee hikes and the shortage of classes," says iReporter Landra Scherer. "Many of us are not able to get the units we need to qualify for financial aid."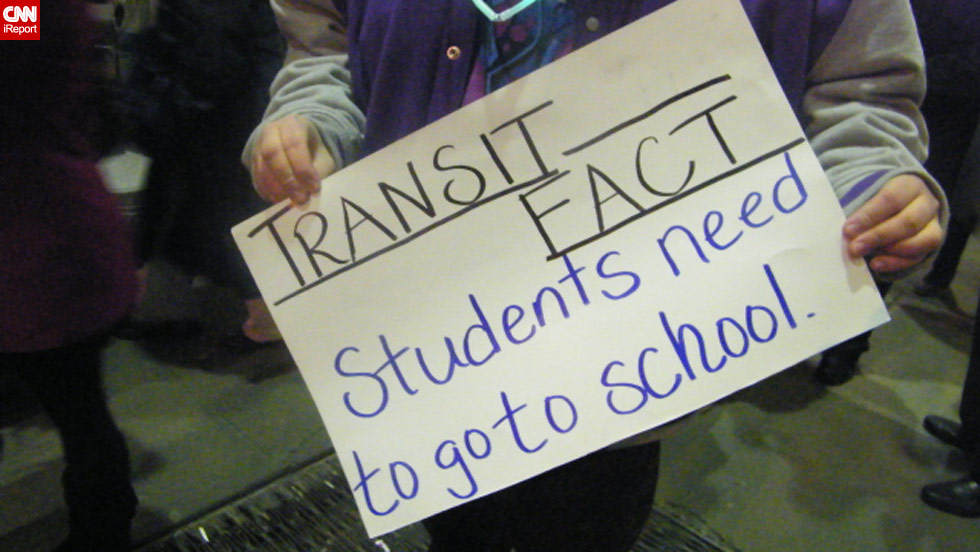 COURTESY JULIO ORTIZ-TEISSONNIERE
This protest in New York City is a little different, Julio Ortiz-Teissonniere says. Instead of protesting education cuts, students here protest the possible elimination of discounted fares to ride the city's subways and buses.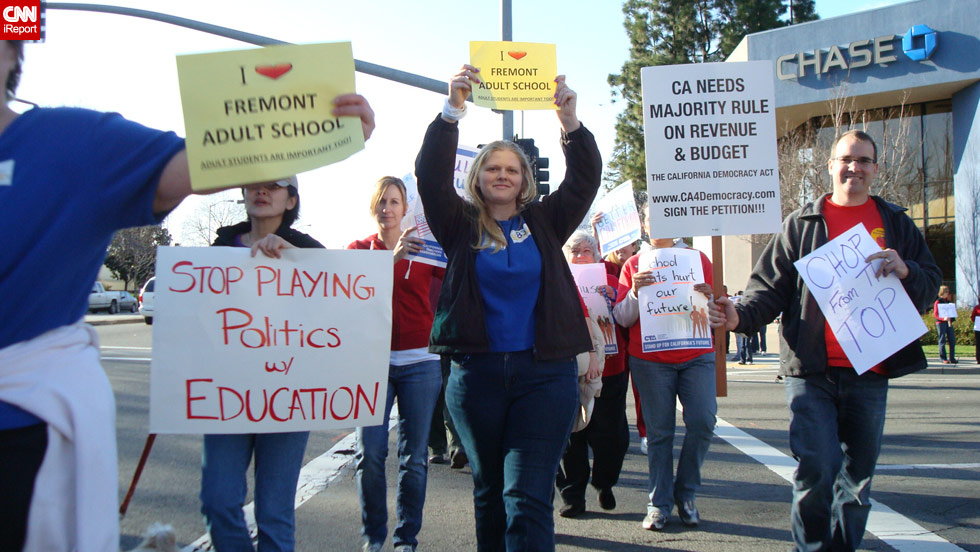 COURTESY LEE THOMAS
Members and allies of the Fremont Unified District Teachers Association protest teacher layoffs and furloughs Thursday in Fremont, California. "A lot of my favorite teachers are getting pink slips lately," says iReporter Lee Thomas, a high school student in nearby Newark, California.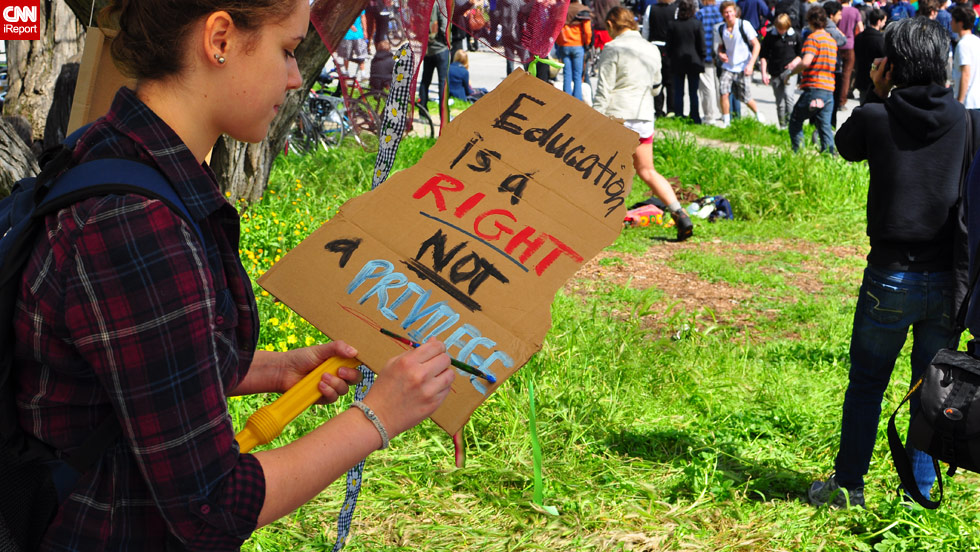 COURTESY NOAH WATKINS
A student puts the finishing touches on a sign at an education cuts protest at the University of California, Santa Cruz. iReporter Noah Watkins says there were three large demonstrations on Thursday, each blocking entrances to the campus.