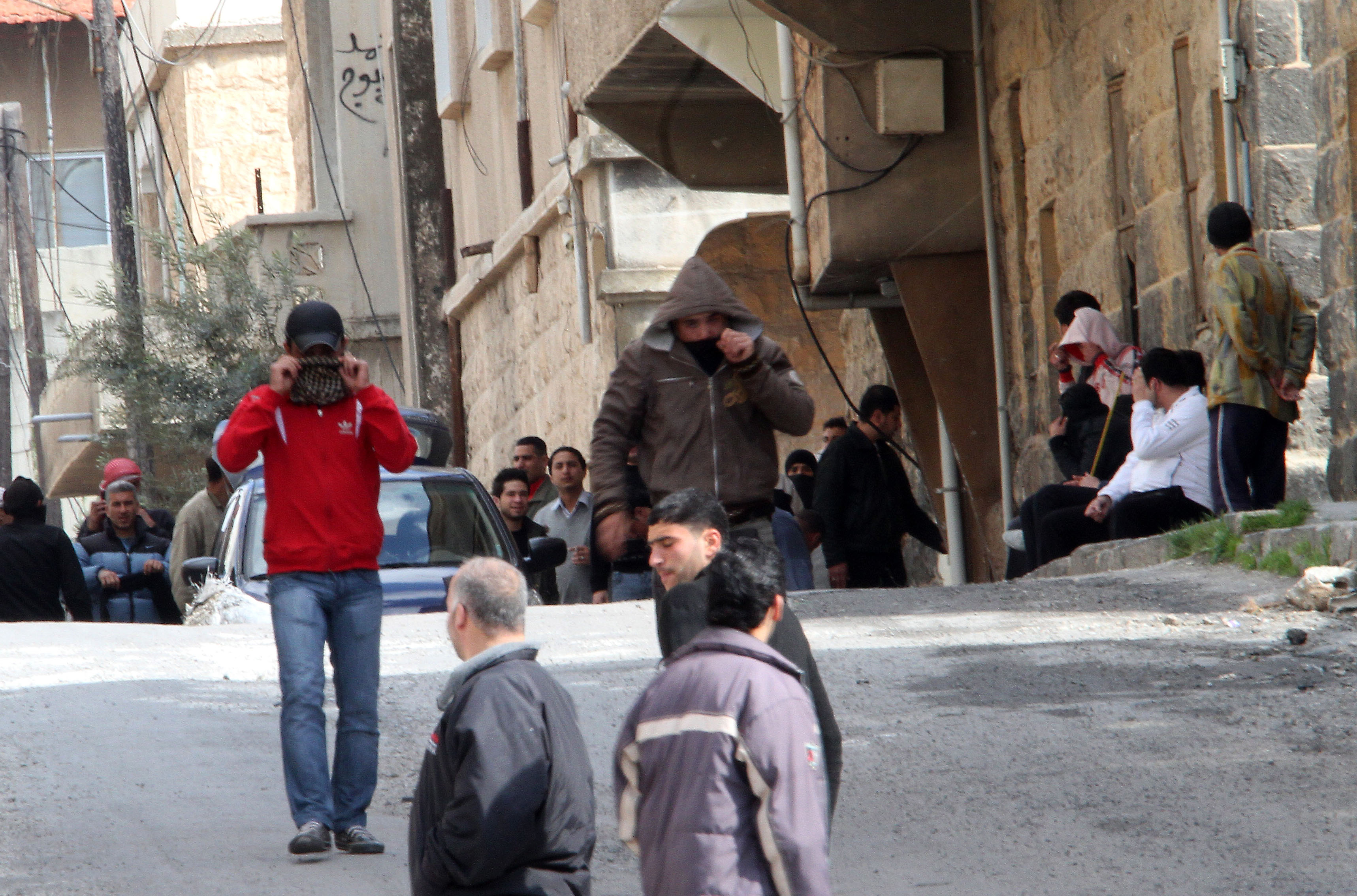 Anti-government activists gather on the streets of Daraa, 100kms south of the capital Damascus. Syrian security forces fired on anti-regime protesters near a mosque AFP/Getty Images.
Violent protests erupted Friday in Syria, with dozens of people killed in and around the restive city of Daraa and a boy slain in the coastal town of Latakia, reports said.
"The situation in Syria has worsened considerably over the past week, with the use of live ammunition and tear gas by the authorities having resulted in a total of at least 37 people being killed in Daraa , including two children," said Rupert Colville, a spokesman for the U.N.'s Office of the High Commissioner for Human Rights.
Among the dead were 15 people who tried to march to Daraa, sources said, and nine others who died when security forces fired on demonstrators in Daraa's main square, said Wissam Tarif, a human rights activist.
There were many casualties in Daraa, said Abdullah, who asked that his full name not be reported due to security concerns. He said he saw Friday's events in the city, where deadly clashes have taken place in recent days between security forces and protesters. Read more...
Posted by: IME Producer
Filed under: Protests •Syria