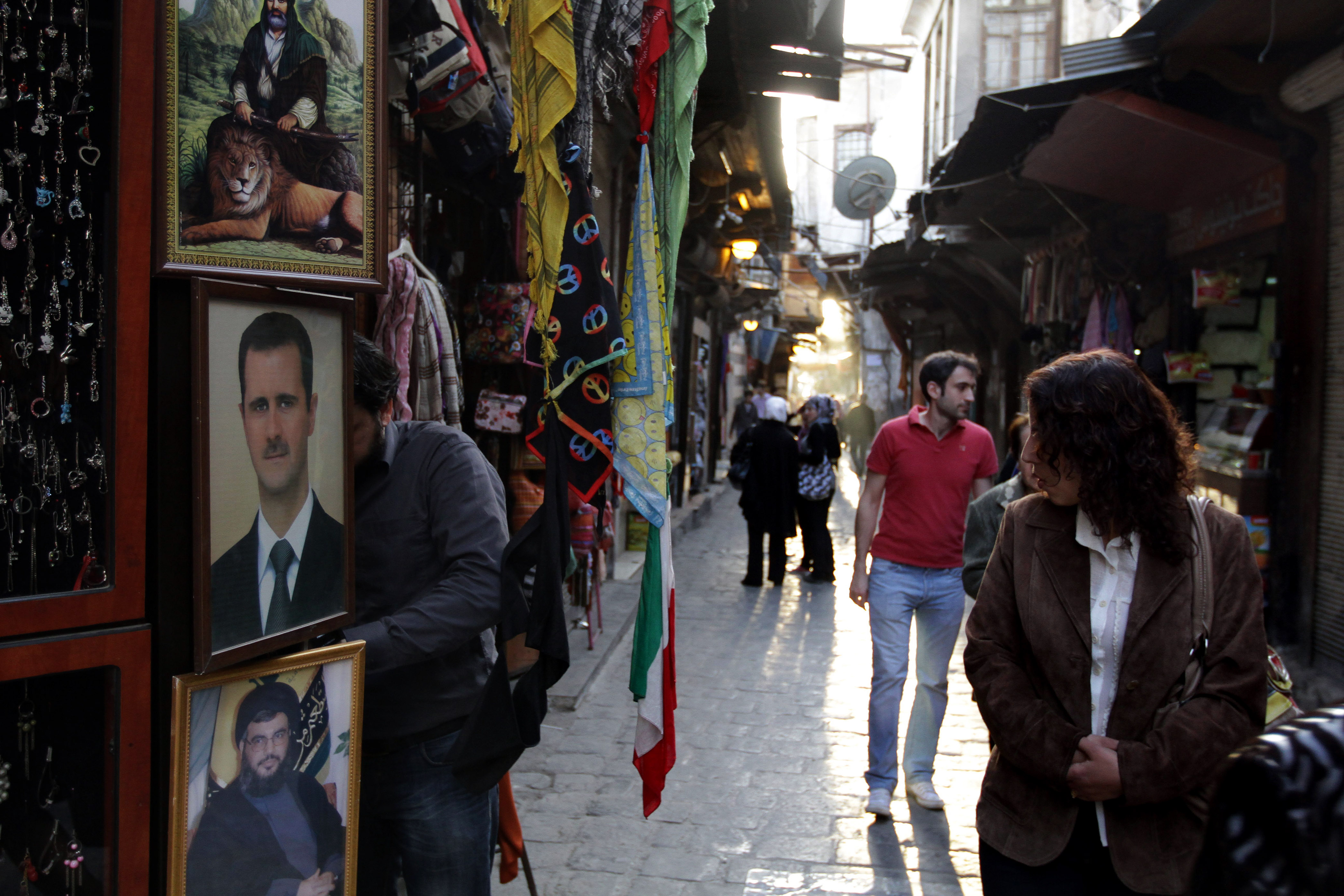 A picture of Syrian President Bashar al-Assad at the entrance of a store at a market in Damascus.
Syria's Ministry of Interior set up a committee to investigate Friday's deadly demonstrations in Diraa, the Syrian news agency SANA reported Saturday.
Anyone who is proven responsible for having committed abuse during the protests will be punished, the news agency reported, citing an unnamed source.
Meanwhile, during the funeral Saturday for two people reportedly killed during the clashes in Diraa, hundreds of people gathered to call for freedom and reforms.
"The general atmosphere was tense," one participant told CNN, referring to demonstrators and security forces, "but no serious clashes occurred."
Said another participant: "None of the slogans were against the president, but all are asking for more freedom and putting an end to the current corruption."
The United Kingdom's Foreign Office Minister for the Middle East Alistair Burt said Saturday that he was "extremely concerned by reports of increasing violence and the excessive use of force by security forces, apparently resulting in the death of a number of protesters yesterday."
"I am also disturbed by reports of the arrest and prosecution of around 20 human rights activists who attempted to conduct a peaceful protest outside the Interior Ministry on Wednesday," Burt said. "This, along with reports of demonstrations in towns around Syria being broken up with lethal force is very worrying. Read more...
Posted by: IME Producer
Filed under: Protests •Syria