Here are the latest images from yesterday's bloodshed in Iraq where at least 32 people were killed and 150 others were wounded in two explosions targeting Shiite pilgrims in Karbala, about 60 miles (100 km) south of Baghdad. The attack in Karbala came as tens of thousands of Shiite pilgrims are making their way to the city for Arbaeen, a religious observation. It follows 40 days of mourning for Imam Hussein, a grandson of the Prophet Mohammed who was felled in a 7th century battle in the Iraqi city. It was the latest of several terrorist attacks across Iraq this week that have killed at least 118 people and wounded 450 others.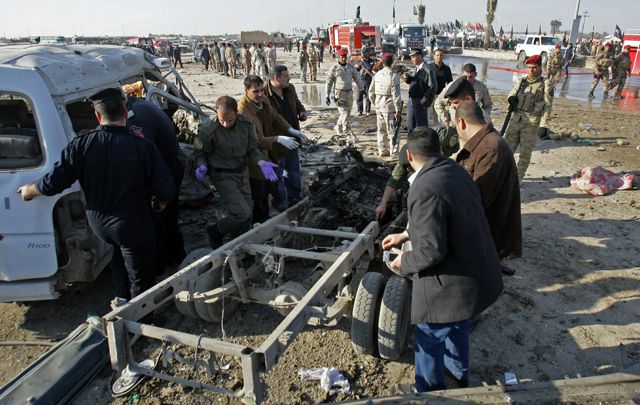 PHOTO: MOHAMMED SAWAF/AFP/Getty Images. Members of Iraq's security forces gather on the site of an explosion in Karbala on Thursday as a spate of attacks across Iraq killed dozens, most of them in twin suicide car bombings in the holy city of Karbala.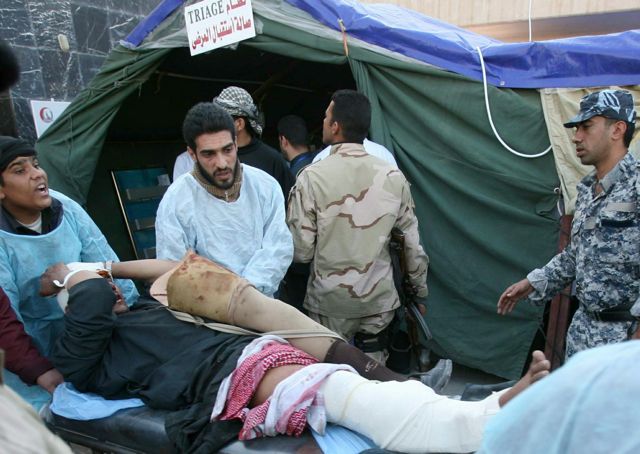 PHOTO: MOHAMMED SAWAF/AFP/Getty Images. Iraqi paramedics wheel an injured man into Karbala hospital emergency room after the deadly bombing in Karbala.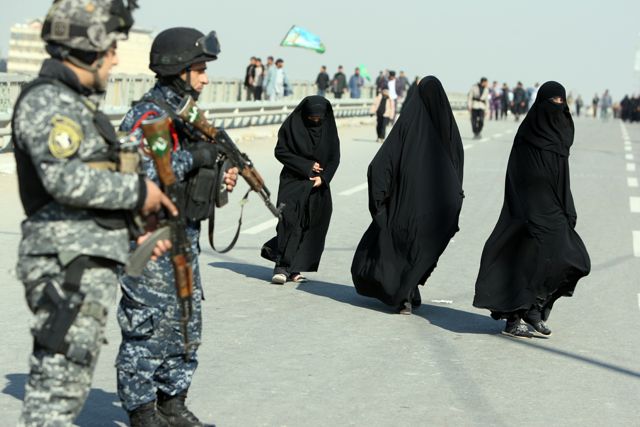 PHOTO: AHMAD AL-RUBAYE/AFP/Getty Images. Iraqi security forces stand guard Thursday as pilgrims walk on a main highway linking Baghdad to the shrine city of Karbala.
Posted by: IME Producer
Filed under: Iraq