From CNN.com
Beirut, Lebanon (CNN) - An Ethiopian airliner with 90 people aboard crashed into the Mediterranean Sea minutes after takeoff from Lebanon early Monday, authorities said.
The Lebanese army and the U.N. Interim Force in Lebanon were scouring the area off the Lebanese coast where the Boeing aircraft was thought to have gone down.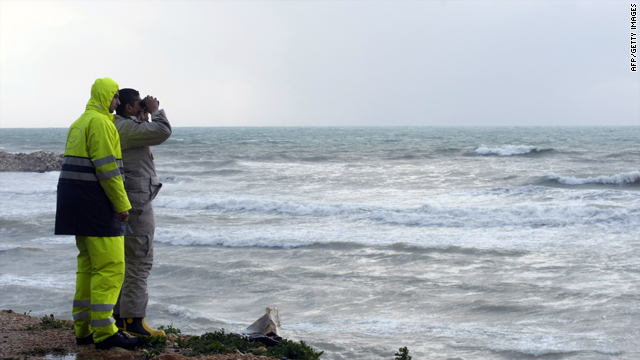 Lebanese rescuers scan the sea as search operations continued off the Lebanese coast south of the capital Beirut on Monday.
Rescue crews had not found the wreckage, said Ghazi El Aridi, Lebanon's minister of public works and transportation.
The Ethiopian Airlines flight left Rafik Hariri International Airport in Beirut at 2:27 a.m. and was headed to the Ethiopian capital, Addis Ababa.
It disappeared from radar a few minutes after takeoff, El Aridi said.
The Boeing 737-800 had 83 passengers: 54 Lebanese nationals, 22 Ethiopians, two British-Lebanese, an Iraqi, a Syrian, a Lebanese-Canadian, a Russian-Lebanese and a person from France, the minister said.
Among them was the wife of the French ambassador to Lebanon, said Anne Charlotte of the French embassy.
The plane also had seven crew members.
Authorities did not immediately know the cause of the crash.
The plane crashed about 3.5 km (2.1 miles) west of the town of Na'ameh. Naa'meh is 15 km (9 miles) south of Beirut.
Filed under: Lebanon