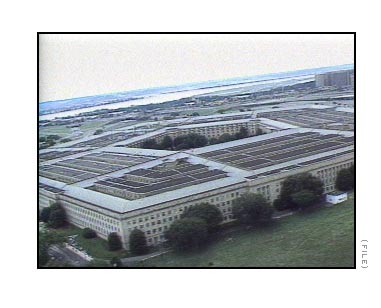 • Headquarters of the U.S. Department of Defense (Army, Navy and Air Force)

• Five-sided building in Arlington County, Virginia, covering 34 acres.

• Designed by George Edwin Bergstrom.

• Built 1941-43 at a cost of $83 million.

• Has five floors and is built of structural steel and reinforced concrete.

• Building has five concentric pentagons or rings.

• Large concourse within it for Pentagon workers.

• One of the world's largest office buildings with three times the floor space of the Empire State Building in New York.

• 3.7 million square feet of usable floor space for approximately 23,000 people.