Click on the buttons below to navigate between the Issues


(CNN) -- The battle over illegal immigration promises to rage on beyond Election Day.

In exit polls, 29 percent ranked illegal immigration as "extremely important" to their vote.

Arizona voters passed a ballot measure making English the official language and cut funding for dual language material.

In Utah, Rep. Chris Cannon kept his seat after surviving a stiff primary challenge earlier this year in a contest that focused on immigration and his position that not all illegal immigrants should be deported.

Republicans also won a special election this year in California's 50th Congressional District, where candidates spoke extensively about voter anger over illegal immigration.

The odds of "comprehensive" immigration legislation may have improved due the election results, since it is one area where there is agreement between President Bush and Congressional Democrats.

Related:
• Interactive: Immigration in the United States
• California message: Immigration will be key theme


• December 16, 2005: The House passes 239-182 a tough immigration bill that would make unlawful presence in the country a felony, require that a fence be built along part of the Mexican border, and require employers to verify the legality of their employees. The bill does not include any amnesty provisions favored by President Bush.
• May 25, 2006: The Senate passes 62-36 a wide-ranging overhaul of immigration laws, including strengthening security at the Mexican border and granting many illegal immigrants a path toward citizenship. (38 Democrats, 23 Republicans, 1 independent vote yes; 32 Republicans, 4 Democrats vote no)

• March 1, 2003: The U.S. Immigration and Naturalization Service is moved into the Department of Homeland Security and renamed the U.S. Citizenship and Immigration Services.
• April 1, 2006: A private group called The Minutemen sends thousands of volunteers to patrol the U.S.-Mexico border for 30 days. President Bush has called the group "vigilantes."
• May 15, 2006: President Bush announces that 6,000 National Guard members will be deployed to the Mexican border to assist the Border Patrol.
• Timeline: Immigration key dates



What's your personal political platform? Take a quiz to measure your attitudes on some key issues. Then, share your comments on those topics with CNN.com's Community Caucus!
Get started!






How important is the immigration issue to your vote for Congress?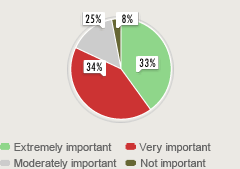 Results based on a phone survey of 1,047 adult Americans conducted on August 2-3, 2006, by Opinion Research Corporation, with a sampling error of +/-3% points. Numbers may add up to more than 100% due to rounding.