Click on the buttons below to navigate between the Issues


(CNN) -- Despite good economic news in the days before the election that GOP leaders hoped would boost their fortunes, voters were split nearly equally on whether the economy is in good or poor shape, according to the early exit poll results.

The exit polls showed that 29 percent of voters felt their families' financial situations were better than they were two years ago, while 25 percent said they were worse and 45 percent said they were unchanged.

Those who said their financial condition hadn't changed chose Democratic House candidates over Republicans, 57 percent to 40 percent. That number increased to 79 percent among those who said their financial condition was worse.

Of the voters who thought their economic prospects had improved, 70 percent voted for Republican House candidates.

And many states voted to raise the minimum wage. Voters in Arizona, Colorado, Missouri, Montana, Nevada and Ohio all passed ballot measures dealing with increasing the minimum wage.

Related:
• Special report: Fueling America
• CNNMoney: What the Fed's moves mean to you


Tax Cuts
• May 26, 2001: The House passes 240-154 and the Senate passes 58-33 President Bush's tax cut plan worth $1.35 trillion over 11 years. Sen. John McCain is the only Republican to vote no.
• May 23, 2003: The House passes 231-200 and the Senate passes 51-50 a $350 billion GOP tax cut plan that reduces the marriage penalty and cuts capital gains and dividend taxes. Vice President Cheney casts the tie-breaking vote.
• May 10, 2006: The House approves a $70 billion extension of President Bush's 2003 tax cut plan by a vote of 244-185.
• May 11, 2006: Senate passes 54-44 a $70 billion extension of President Bush's 2003 tax cut plan. Two Republicans vote no, Sen. Lincoln Chaffee and Sen. Olympia Snowe.

Minimum Wage Increase
• June 21, 2006: Senate rejects 52-46 a Democratic proposal to raise the minimum wage from $5.15 to $7.25. (60 votes needed to pass)
• June 21, 2006: Senate rejects 45-53 a GOP proposal to raise the minimum wage to $6.25 with incentives for small businesses
• August 3, 2006: Senate rejects 56-42 a GOP proposal to tie a $7.25 per hour minimum wage to cuts in estate taxes. (60 votes needed to pass; 4 Democrats vote yes; 2 Republicans vote no)

• January 31, 2006: Alan Greenspan retires after 18 years as chairman of the Federal Reserve. Ben Bernanke is sworn in to replace him the next day.
• May 17, 2006: Bush signs a $70 billion extension of his 2003 tax-cut plan.
• August 3, 2006: The Senate rejects a bill that would have reduced estate taxes as well as increased the minimum wage from $5.15 to $7.25 per hour.
• Timeline: Economy key dates




What's your personal political platform? Take a quiz to measure your attitudes on some key issues. Then, share your comments on those topics with CNN.com's Community Caucus!
Get started!






How important is the economy to your vote for Congress?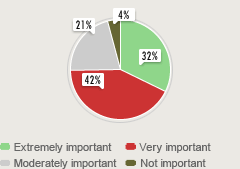 Results based on a phone survey of 1,047 adult Americans conducted on September 22-24, 2006, by Opinion Research Corporation, with a sampling error of +/-4.5% points. Numbers may add up to more than 100% due to rounding.