| | |
| --- | --- |
| The graph below shows how much money each of the 2004 presidential contenders owes to creditors, based on the latest Federal Election Commission figures. Select a chart from the menu to the right for more comparisons. | |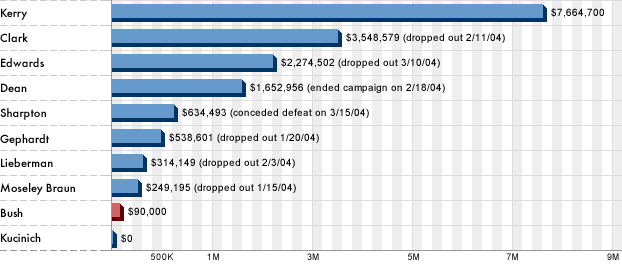 Note: Numbers are rounded to the closest dollar.
---

The Democratic primary candidates have raised millions since officially filing their campaigns with the FEC, but all fall short of matching President Bush's hefty campaign chest. Click on the images to the right for more details on how much each candidate has raised, spent and owes.
---
NOTE
• Source: The information on this page is based on candidate filings with the Federal Election Commission