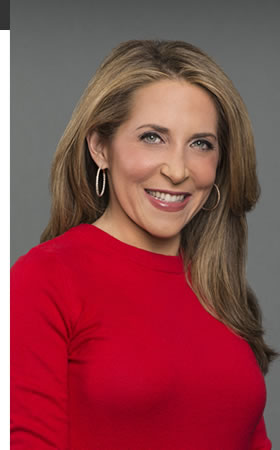 Jessica Yellin
Jessica Yellin is CNN's chief White House correspondent based in the network's Washington, D.C. bureau. She was named to the position in June 2011. Yellin contributes to CNN's America's Choice 2012 election coverage, reporting on President Barack Obama's administration and his re-election campaign.
Prior to her current position, Yellin served as national political correspondent starting in January 2009. She covered vital stories on politics, policy and culture across CNN programs. Yellin often traveled the country, reporting on breaking political news, as well as political trends and happenings that impact Americans outside the nation's capital. As a member of the Peabody Award-winning Best Political Team on Television, Yellin's reporting was prominent throughout the network's 2008 and 2010 'America Votes' election coverage. During the 2008 campaign, she traveled throughout the battleground states to cover key races and conduct interviews with the candidates. Yellin has also covered significant policy debates, including the push to reform the financial regulatory system. In 2010, she won a Gracie Award for her reporting on the intersection of women and politics.
Yellin joined CNN as a Capitol Hill correspondent in August 2007. Prior to CNN, Yellin was a White House correspondent for ABC News. She began with ABC in July 2003 and reported on politics and culture for such programs as World News, Good Morning America and Nightline. She has interviewed Presidents Bill Clinton and George H. W. Bush and first lady Laura Bush. She has also reported from around the globe, including Russia, China, Europe, Latin America and Mongolia.
Prior to joining ABC News, Yellin was an overnight anchor and correspondent for MSNBC. She covered the 2000 recount in Florida as a general assignment reporter at WTVT-TV in Tampa. She began her broadcast career in 1998 as a general assignment reporter for Orlando's 24-hour cable news channel, Central Florida News 13. In 1999, she was named morning anchor.
Yellin's work has been published in The New York Times, the Los Angeles Times, Details and Entertainment Weekly. She was a Los Angeles-based reporter for George Magazine. Prior to that, she served as front-of-the-book editor at Los Angeles Magazine, where she contributed and edited stories on politics, Hollywood and cultural issues.
Yellin graduated magna cum laude and Phi Beta Kappa from Harvard University and is from Los Angeles.