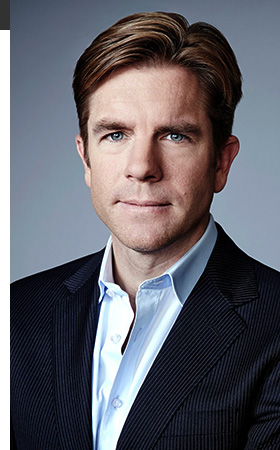 Ivan Watson
Ivan Watson is CNN's senior international correspondent based in Hong Kong. He moved to the city in the summer of 2014 to focus on reporting from the Asia Pacific region after being based for in Istanbul, Turkey for CNN for the previous five years.
During his time with CNN, Watson has roamed across the world, reporting on a wide range of stories. Most recently, he played a key role covering Hong Kong's Umbrella Revolution pro-democracy movement. In 2013, Watson reported on the devastation and struggle for survival in the Philippines after Typhoon Haiyan. In 2011 he broadcast from Cairo's Tahrir Square where at the height of the Arab Spring, Watson and veteran cameraman Joe Duran filmed CNN's iconic and disturbing images of the "Battle of the Camel." And in 2010, he was part of CNN's award-winning team of reporters who landed in the earthquake-shattered capital of Port-au-Prince in Haiti.
From his former base in Istanbul, Watson charted the deadly government crackdown on protesters in neighboring Syria and the country's descent into civil war. He made multiple trips into rebel-controlled parts of Syria, while also documenting the surge of refugees across the border into Turkey. He also reported on the ethnic and sectarian cleansing of hundreds of thousands of minority Christians and Yazidis in Iraq by the militant group known as ISIS.
Watson rejoined CNN in 2009 from NPR, where he spent eight years reporting extensively on major stories around the Middle East, Central Asia and West Africa, including the US invasion and troubled occupation of Iraq and the US-led overthrow of the Taliban in Afghanistan in 2001. Prior to NPR, Watson worked as a Moscow-based producer for CNN in the late 1990's. He covered the Russian war in Chechnya and the sinking of the Kursk submarine in the Arctic, among other stories.
Throughout his career, Watson has sought to share his affection for countries in the region with audiences, by reporting on the quirks and cultural treasures of societies that rarely grab headlines. Topics range from profiling a millionaire doctor who used hypnosis and shamanistic traditions to treat heroin addicts in the mountains of Kyrgyzstan to frolicking with Turkey's enormous and treasured Kangal sheepdogs in the highlands of Anatolia. In 2010, CNN's 'World's Untold Stories' aired a documentary reported by Watson and Istanbul cameraman Joe Duran which documented the Greek Orthodox Patriarch of Constantinople's efforts to protect Istanbul's dwindling Greek community from disappearing all-together.
Watson attended Brown University, where he earned a BA in International Relations and speaks Russian and French.
Follow Ivan on Twitter @IvanCNN