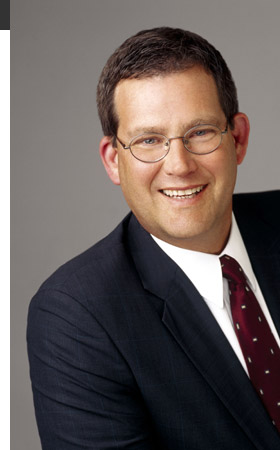 Bill Tucker
Bill Tucker is an Emmy-award winning correspondent for CNN's Lou Dobbs Tonight. He rejoined CNN in May 2003 and is a New York-based correspondent.
Prior to rejoining CNN as a reporter for Lou Dobbs Tonight, he was a reporter and anchor for TechTV covering the financial side of the technology revolution and for Yahoo's FinanceVision as a market reporter covering both the New York Stock Exchange and the NASDAQ.
Before venturing into the Internet and into technology television, Tucker worked for 18 years at CNN/U.S., covering business news and the financial markets where his depth of knowledge and experience resulted in significant contributions on both sides of the camera. During his tenure at CNN/U.S., Tucker served in several key managerial roles, most notably as deputy managing editor of CNN Business News and vice president of production and operations for CNNfn. In these capacities, Tucker helped pioneer the coverage of business news for CNN, growing the department from a handful of journalists into a financial network with more than 200 employees.
Tucker played a key role in the growth of business news coverage on a global level, leading the expansion of CNN Business News into Asia in 1989 and establishing a partnership with the Financial Times of London. In the mid-1990s, Tucker co-led the management team that expanded CNN Business News coverage into a new financial network, creating and building CNNfn, which debuted in December 1995.
In front of the camera, Tucker worked as a general business news reporter for Moneyline and CNN's weekend business programming. In 1997, Tucker pioneered television's market coverage of the NASDAQ as the first reporter assigned on a permanent beat to cover that market and file live reports from the NASDAQ Marketsite. As a market reporter, Tucker also covered the New York Stock Exchange. Tucker also anchored the late morning market show, In the Money, hosted Talking Stocks, an hour-long live call-in show with Wall Street analysts and anchored CNNfn's coverage of the final two hours of the trading day on Wall Street.
In 1987, as producer of Moneyline with Lou Dobbs, Tucker won the George Foster Peabody Award for coverage of the stock market crash. In 2004, as a reporter with Lou Dobbs Tonight, Tucker won an Emmy for his reporting in the show's series, "Exporting America."