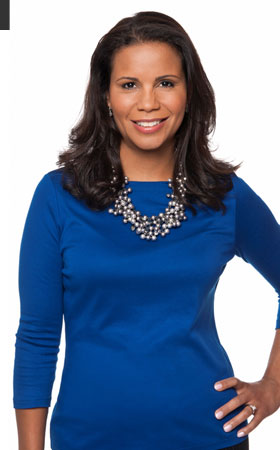 Lisa Sylvester
Lisa Sylvester is the cut-in news anchor and correspondent for The Situation Room with Wolf Blitzer. Sylvester also reports for a series on family focused topics and has contributed to pieces including: supermarket bargain-hunting; a profile of a working mom, Rep. Cathy McMorris Rodgers (R-WA); and, a special look inside the First Lady's White House garden with White House chef Sam Kass. Previously, Sylvester served as the Washington-based correspondent for Lou Dobbs Tonight.
Sylvester joined CNN in 2004 from ABC, where she had worked since 2000. At ABC, she served as a Washington, D.C., general correspondent and a correspondent for the network's Weekend News.
Earlier in her career, Sylvester worked as a reporter for KTVI-TV in St. Louis and WMBD-TV in Peoria, Ill. She also served as a reporter for WKRN-TV in Nashville, Tenn., where in 1997 she won an Emmy and an Associated Press award for a report on "Tornado Survival."
Sylvester has received multiple awards throughout her career, including the 2004 Business Emmy Award for the "Exporting America" series. She also played a key role in the coverage which earned the network a Peabody Award in 2002 and an Emmy award in 2001 for coverage of the Sept. 11 terrorist attacks.
Sylvester earned a degree in international economics from Georgetown University and a master's degree from Northwestern University's Medill School of Journalism.
Follow Lisa on Twitter @LSylvesterCNN