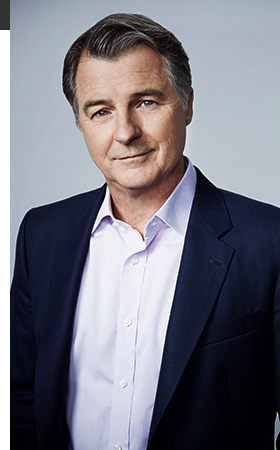 Andrew Stevens
Andrew Stevens is an award-winning anchor and correspondent based at CNN's Asia Pacific headquarters in Hong Kong. He co-anchors CNN's new weekday morning show 'CNN Newsroom, Live from Hong Kong'.
Stevens, who joined CNN International in 1999, has covered economic and corporate stories across Asia and around the world, and has interviewed many of the world's top business leaders. He has reported on significant economic and business stories for more than two decades and from three continents, and has covered key events including the 1987 stock market crash, the dotcom bubble burst in 2000 and the ongoing global financial crisis.
In addition to business reporting, Stevens has also covered social and political developments across Asia since relocating from London to Hong Kong in 1993. He has anchored news coverage of the biggest regional stories including the Japan earthquake and tsunami and reported extensively from the field on stories including the outbreak of SARS, the terror attacks in Mumbai, and the Pakistan earthquake. He has also worked on special reports for 'The CNN Freedom Project: Ending Modern-Day Slavery', joining the network's roster of international correspondents covering this story from across the globe.
Formerly, as anchor of CNN's 'BizAsia' program, Stevens won the Asian Television Award for 'Best Business Programming'.
Prior to joining CNN Stevens was a senior correspondent for CNBC Asia and financial editor of The South China Morning Post in Hong Kong. He spent six years in London as the economics editor for the Press Association and began his career in his native Australia where he was a correspondent for the Australian Financial Review.
Follow Andrew on Twitter:
@andrewcnn