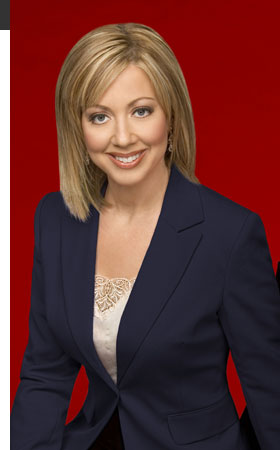 Bonnie Schneider
Bonnie Schneider is a weather anchor for CNN International based in the network's world headquarters in Atlanta. She presents weather segments on Business International, World News Asia and Your World Today. She also contributes weather reports to CNN/U.S., Headline News and CNN.com Live.
Schneider joined CNN International in March 2008. She began working for CNN Worldwide during the summer of 2005 and provided tropical updates for the network's coverage of Hurricanes Katrina, Rita and Wilma. She has additionally reported on weather-related topics for CNN programs including Open House and House Call with Dr. Sanjay Gupta.
Before joining CNN, Schneider worked for WLVI-TV in Boston, Massachusetts as a weekend meteorologist and special assignment reporter focusing on entertainment and lifestyle stories. She has previously held similar positions at WFOR-TV in Miami, Florida; News 12 Long Island in New York; WXII-TV in Winston-Salem, North Carolina; and KPLC-TV in Lake Charles, Louisiana. While in New York, she filled in frequently as a meteorologist for the CBS television network's The Saturday Early Show.
Schneider has been awarded the American Meteorological Society's Seal of Approval for achieving the highest standard of excellence in both technical weather knowledge and communication skills. The Jericho, New York native holds a degree in journalism from Boston University. She studied meteorology at the State University of New York at Stony Brook and Hunter College in Manhattan.
While in college, Schneider studied abroad in Paris and held a summer internship at the Agence-France Presse in Nice, France. She is fluent in French.