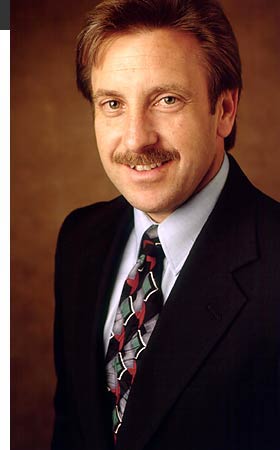 Jim Roope
Jim Roope is the Los Angeles correspondent for CNNRadio Network. Prior to joining CNN in November 2000, Roope was a reporter with KNX 1070 News Radio in Los Angeles. He covered a variety of news, including entertainment, politics, sports, light features, fires, police pursuits and traffic.
Before joining KNX, Roope spent five years as the operations manager for Mt. Wilson Broadcasting, Inc., group of stations, including KKGO and KGIL in Los Angeles, two stations in San Francisco and one in San Diego. Roope was hired in July 1994 to help launch all-news K-NEWS (KNNZ). He served as operations and news director, as well as midday anchor.
Roope has also worked at KFI, KRLA, KIEV, KWST and KFOX in Los Angeles and in 1982 helped launch the Cable Radio Network, a satellite-delivered audio service to cable television, serving as talent and vice president of operations. Roope is a recipient of a Golden Mic Award.
Roope and his wife, Rosie, head the Southern California Chapter of Families of Spinal Muscular Atrophy, a neuromuscular disease from which their son Tyler suffers. Roope is also an Eagle Scout and Cubmaster for Cub Scout Pack 225 in Burbank.
Roope attended the University of Cincinnati.


More: