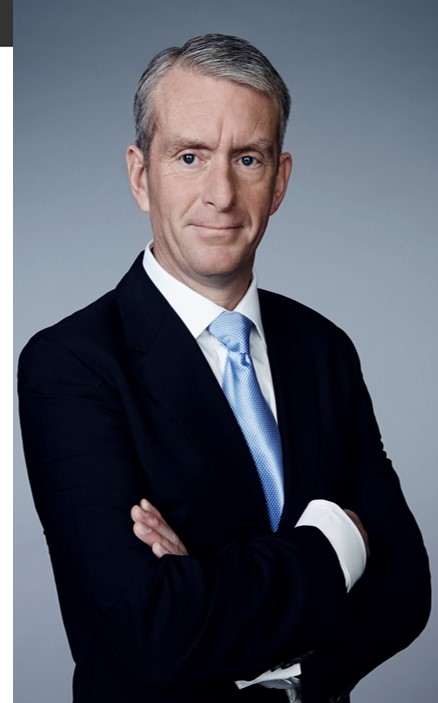 Nic Robertson
Nic Robertson, is an award-winning CNN Senior International Correspondent, whose experience, knowledge and expertise have established his reputation as one of the finest international correspondents in the industry. Based in the London bureau, he travels extensively, covering global terrorism, wars, armed conflicts and a range of other major news events. Since joining CNN in 1990, he has been on some of the biggest news stories around the world.
Most recently Robertson has been reporting on the escalating violence in Syria, from both inside and outside the country. His powerful CNN report Syria: Frontline Town – Zabadani won him the prestigious 2012 Prix Bayeux TV War Correspondent of the Year award and The New York Festivals 2013 Award for Coverage of a Continuing News Stor. A month later, he also received a Foreign Press Association Member Award for his acclaimed documentary World's Untold Stories: Secrets of the Belfast Project, which exposed fresh, disturbing evidence about the connection between Sinn Fein and the IRA.
Robertson was also recognised, alongside CNN colleagues, with an Emmy and a Peabody Award in 2012, for his extensive reportage on the Arab Spring and its repercussions, as it spread across the Middle East. In Libya, he reported from both sides of the conflict, interviewing Muamar Gadhafi's sons Saif al Islam and Saadi Gadhafi, as well as being the first to report live during NATO bombings of the Gadhafi compound. He also interviewed alleged rape victim Eman al Obeidy, whose tale of abduction, torture and rape by Gadhafi forces gripped the world. In Bahrain, Robertson secured the only western TV interview with the country's Crown Prince, as well as live reports during tear gassing in the thick of the clashes. He also had an exclusive first interview with the then-new Lebanese Prime Minister, Najib Mikati, as street violence flared.
For more than twenty years, Robertson has worked in conflict zones in Afghanistan, the former Yugoslavia, Pakistan, and all over the Middle East, breaking news and winning awards for compelling documentaries and in-depth news reports. He has covered a huge range of stories and was one of the first western journalists to reach Osama Bin Laden's compound following his killing by US navy Seals in May 2011. He reported from Norway on the horrific massacre committed by Anders Breivik. During the aftermath of Hurricane Katrina in 2005 CNN sent Robertson to report from New Orleans. He reported from ground zero in Beirut, Lebanon covering the 2006 Israel-Lebanon crisis.
Throughout 2002 and early 2003, Robertson reported from Iraq, during a period of growing tension between Saddam Hussein's government and the West, remaining in Baghdad during the build-up to Coalition strikes on the city in 2003.
Robertson was one of the only western television journalists in Taliban-held Afghanistan when the terror attacks unfolded in the United States On September 11th, 2001, and, was able to report on the Taliban response and the attacks by the Northern Alliance on Kabul live via satellite videophone. He reported from all over Afghanistan during the War against Terror, including the fall of the Taliban the following year, and he won a Royal Television Society award for his "Terror on Tape" series about Al Qaeda training films found in the country.
Earlier in his career, as a producer, he covered the violent breakup of the former Yugoslavia, as well as reporting from Baghdad during the first Gulf War in Iraq in 1991.
Robertson has won other numerous awards, including two Overseas Press Club Awards, another Peabody (2002), a duPont Award (2001) and several Emmys for his work in war zones and disaster areas around the world, including Afghanistan, Bosnia, Kosovo, Rwanda, Somalia, the Darfur region of Sudan, Northern Ireland and both the Gulf War and the Iraq War and all over the Middle East. On a lighter note, People magazine voted him Sexiest News Correspondent in 2001.
Editorial awards:
1992 Emmy
1993 New York Festival
1995 Emmy
1996 Cable ACE Award
1997 Cable ACE Award
2001 Alfred I Du Pont award
2002 Emmy
2002 Royal Television Society winner
2002 Royal Television Society Innovation award - Satellite telephone; winner
2002 and 2003 David Kaplan Overseas Press Club Award
2002 Peabody Award
2002 Golden Eagle award.
2003 Emmy
2005 Peabody
2008 Peabody
2012 Emmy
2012 Peabody
2012 Prix Bayeux TV War Correspondent of the Year
2012 Foreign Press Association Member Award
2013 Peabody
2013 The New York Festivals Award - Coverage of a Continuing News Story
Shortlisted:
Royal Television Society -- Reporter of the Year 2002;
Monte Carlo Television Festival 2009 -- World's Untold Stories: One Woman's War
2006 -2007 Emmy for technology and engineering, (digital newsgathering);
2007 IBC Digital Newsgathering innovation award.
Follow Nic on Twitter