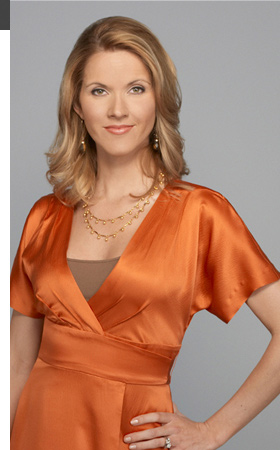 Sasha Rionda
Sasha Rionda is the host of Detalles con Sasha, the network's monthly primetime program that brings viewers the latest trends in architecture, design, fashion and lifestyles.
Sasha Rionda started her career in television with CNN, when she was hired to host CNN International's The Music Room from 2002 - 2003. She then went on to become a correspondent for the Latin American movie channel Cinecanal, and a reporter for Local 12, the CBS affiliate station in Cincinnati, Ohio. She continues to work for both stations, and joined CNN en Español in May 2006.
A frequent traveler, Rionda has covered various movies sets from "behind-the-scenes" and served as a guest host for the "Wild on the Beach: Australia" on E! Entertainment Television, during which she reported on sports, nightlife and wildlife unique to Australia.
Born in Mexico to a Swiss mother and a Mexican father, Rionda had her first role as an actress when she was 12 years old, when she appeared with Arnold Schwarzenegger in the movie Total Recall. A part in Gringo Viejo followed, where she acted alongside Jane Fonda and Gregory Peck. She has also appeared on commercials for Coca-Cola, Wrigley's and Dannon.
Rionda holds a BFA degree in Interior Architecture from the Atlanta College of Arts and also studied dance while growing up in Mexico City. A resident of Cincinnati, Ohio, Rionda speaks Spanish, English, German and French.